Glossier just dropped a new eye cream—and it's totally different from what you'd expect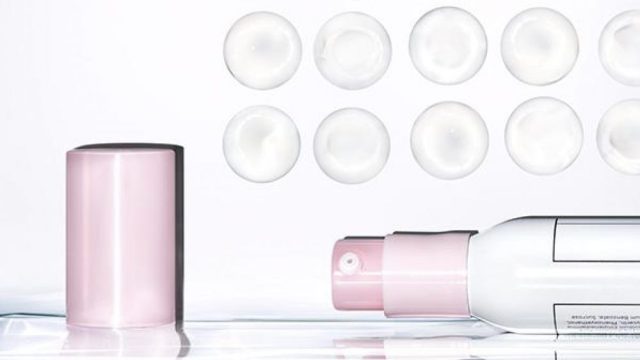 The skin around your eyes and mouth is some of the most fragile skin on your face—and many skincare experts believe these areas benefit from specialized products (aka, something more than your typical moisturizer). Glossier just released a brand-new multi-use cream designed to address both areas. Meet: Glossier Bubblewrap Lip + Eye Cream.
Launching today, April 29th, the hybrid product is designed to treat both under-eyes and lips. According to the brand, Bubblewrap is an "eye + lip plumping cream, specifically formulated to give these two zones the moisture and protection they require."
As for the name? It's a cheeky nod to the brand's pink bubblewrap pouches (which, by the way, will soon only be available upon request in an effort to make the brand more eco-friendly).
Glossier Bubblewrap comes in a pump applicator, and the antioxidant-rich water-in-oil emulsion formula apparently makes it great for layering underneath makeup (it features a trifecta of hyaluronic acid, squalane, and avocado oil).
Shop Glossier Bubblewrap Eye + Lip Cream below!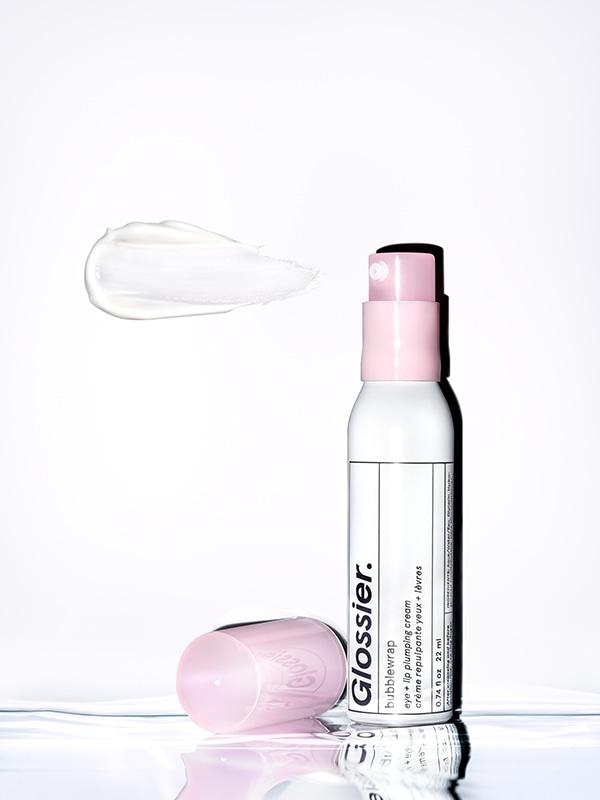 Are you planning to try the new multi-use cream?