Glossier is not only creating more jobs, but they are launching TWO new categories of products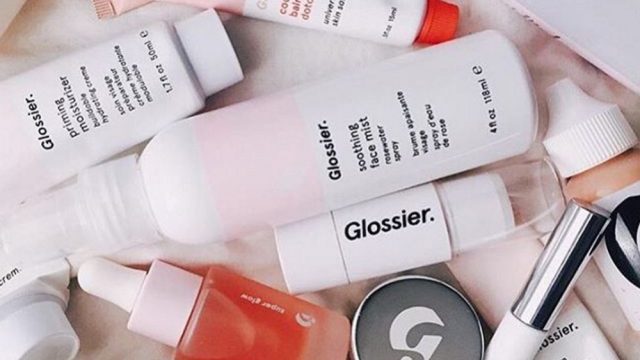 If you are fond of having jobs, getting paid, and smothering your face with glorious oils and products, then the universe has heard your call and beckon. According to a report from Refinery 29, Glossier just announce they'll be expanding their product line as part of their plans to take over the beauty world.
The creation and promotion of more products is just the beginning, Glossier will be creating more jobs as they move their massive headquarters to NYC. The massive job creation was a big enough deal that New York Governor Cuomo announced Glossier's expansion, and more specifically, the 282 new jobs that will be on the market.
We can only assume this means Cuomo secretly gushes over Glossier's priming moisturizer and other skincare products in the comfort of his home. At least, he will now that the economy is plumped up with moisturizer.
The expansion of Glossier doesn't stop with the new headquarters, they'll also be launching two new categories of products, international shipping, and a new flock of retail stores.
The brand just re-released their cult fave lip gloss, new Cloud Paint blushes, and not too long ago, a new clear Boy Brow.
We have a feeling we'll need all the new jobs we can get to pay for all these new products.
Now, we just need Cuomo to announce all the new products that are coming out.