Glitter tears are a real beauty trend that's made it from the runway to everyday life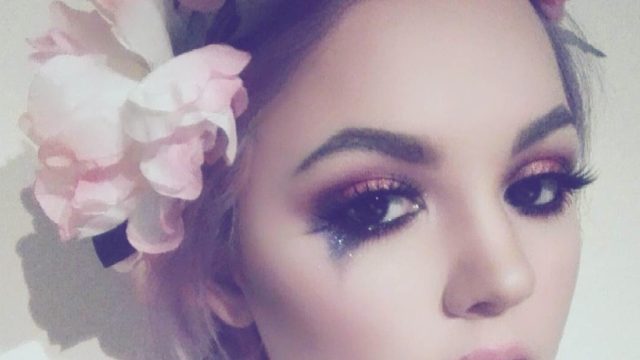 We're still in a never-ending beauty swoon after seeing Suki Waterhouse show up at the Pride and Prejudice and Zombies premiere with glitter tears under her eyes. ICYMI, glitter tears are exactly what they sound like…tears made of glitter. And they're gorgeous.
Who knew it was possible to look so beautiful and sparkly and sad all at the same time, right? We love this look. And we're not the only ones. Glitter tears are taking over Instagram, from subtle shimmer…
To dreamily romantic…
To full-on dramatic dazzle…
While we think glitter tears are simply stunning, one IG user pointed out that they're also functional. (See ya, under eye circles!)
If you want to give this look a try, you can check out a tutorial here.
*Crying ALL the glitter tears* From happiness, obvs.