12 glitter eye products that will make you look like the magical unicorn you really are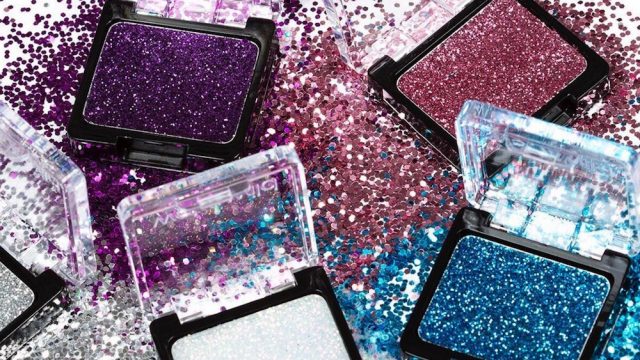 I can't possibly be the only one missing my sparkly Lisa Frank stickers and the Electric Cool Mac shadow I used to rub on with my finger tips. If you're feeling like your life needs more glitter, fear not — beauty companies have heard our cry for magical unicorn filled makeup! From shimmery eyeliners to razzle dazzle lashes, we've rounded up 12 makeup must-haves that will have you over the moon!
Pair these glittery items with your favorite nude lip so the focus is on your eyes, or go bold with a red lipstick that's perfect for a festive holiday look! If all else fails, throw on a shimmery gloss for an all over sparkle. You can never have too much glitter, just look at Mariah Carey. She rocks glitter like no other!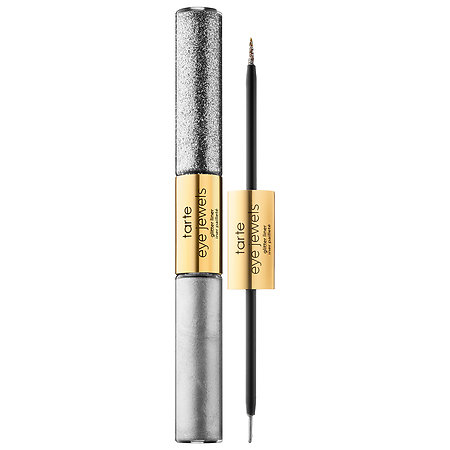 This dual liner just screams dazzling and it's available in silver or white gold! The liner is a non-sticky gel that dries instantly. One side is an opaque metallic liner while the other is a glitter infused clear side. Use one side for subtle sparkle or use both sides for an ultra-glam shine!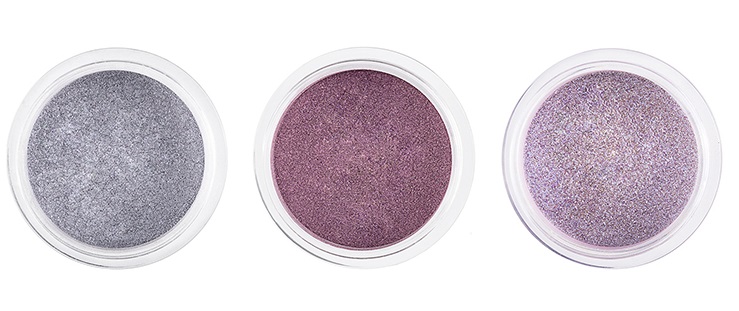 These loose shimmer and glitter sets are perfect for adding sparkle anywhere. Dust them on your cheeks for extra shine or mix them with lip gloss for a perfectly bright pout. They come in five different sets of three. Pictured here is the By The Light of The Moon collection.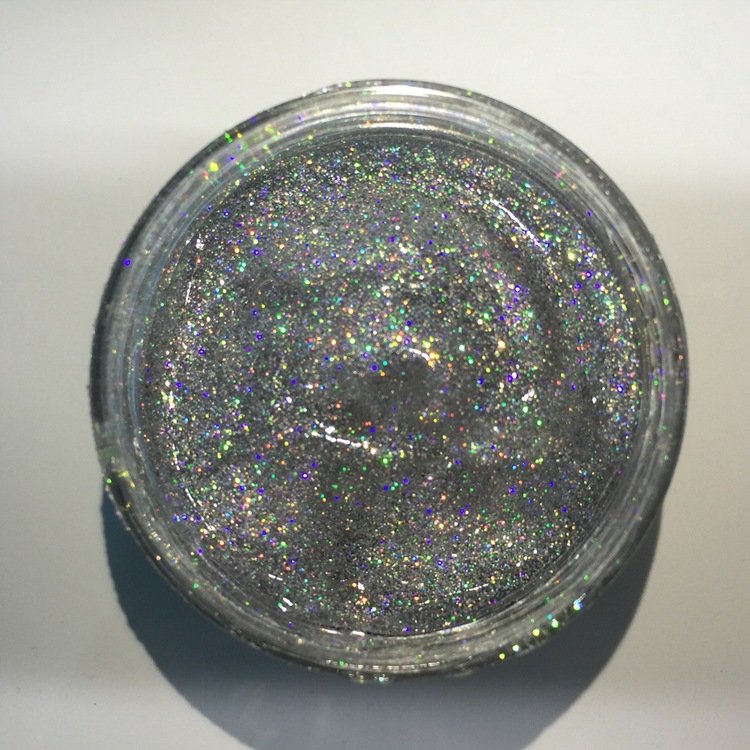 If eyes are the windows to the soul, then brows and lashes definitely have an important supporting role. Why not make them as glamorous as possible? GBY Beauty offers this amazing glitter gel for your brows and it speaks to me on so many different levels! Just look into that pot of wonder. At only $11 we see magical brows in your future!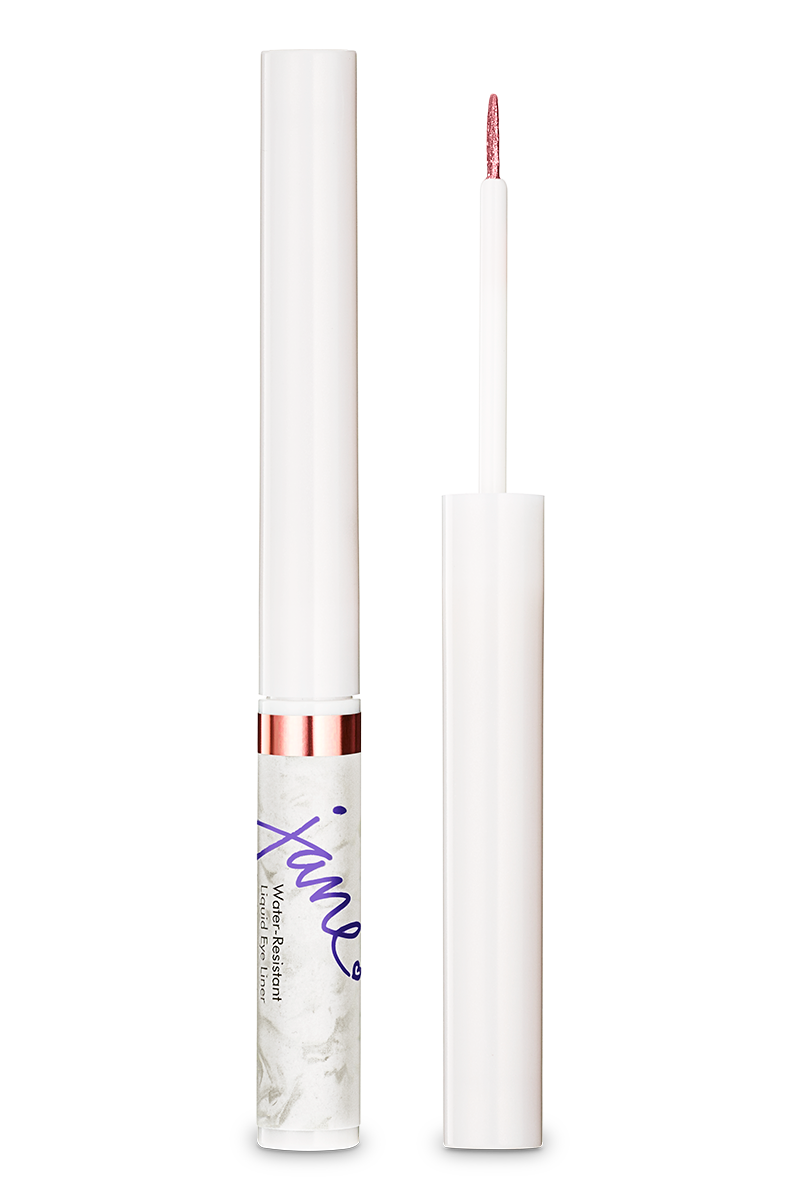 Jane is one of those magical cosmetic lines that you can't believe exists — their metallic liquid eyeliner is a unicorn product if you will! This shiny pink is such a mesmerizing shade, especially compared to the standard silver and gold shimmers. Make all your unicorn dreams come true by finding it at JaneCosmetics.com. It will also be available in drugstores in February 2017.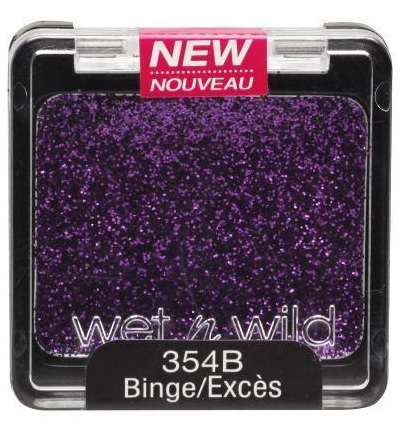 Another drugstore knockout is this Wet n Wild Icon Glitter Single, which is available in seven different shades. This deep purple glitter shadow is Binge and for only $1 you can afford to buy all seven! Honestly, anything from Wet n Wild's entire Color Icon collection is a solid choice. They're so popular that they're often sold out. Our best advice is to order online!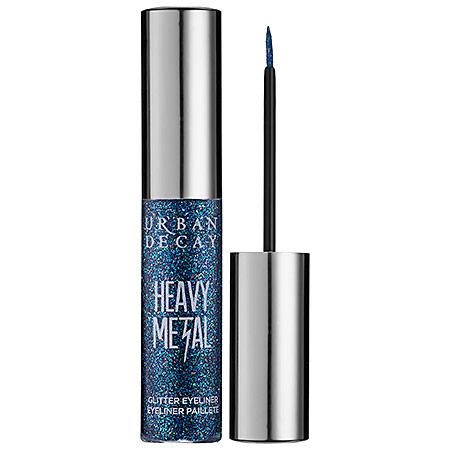 Sure, every makeup giant carries a large variety of products. However, they often become known for one category in which they exemplify. For MAC, it's powder, Benefit is known for its mascara, and for Urban Decay, it's eye products that make you look otherworldly. This Heavy Metal liner is no exception! With seven different shades to choose from — with equally rad names like Distortion and ACDC — this liner is sure to make anyone feel like a rockstar.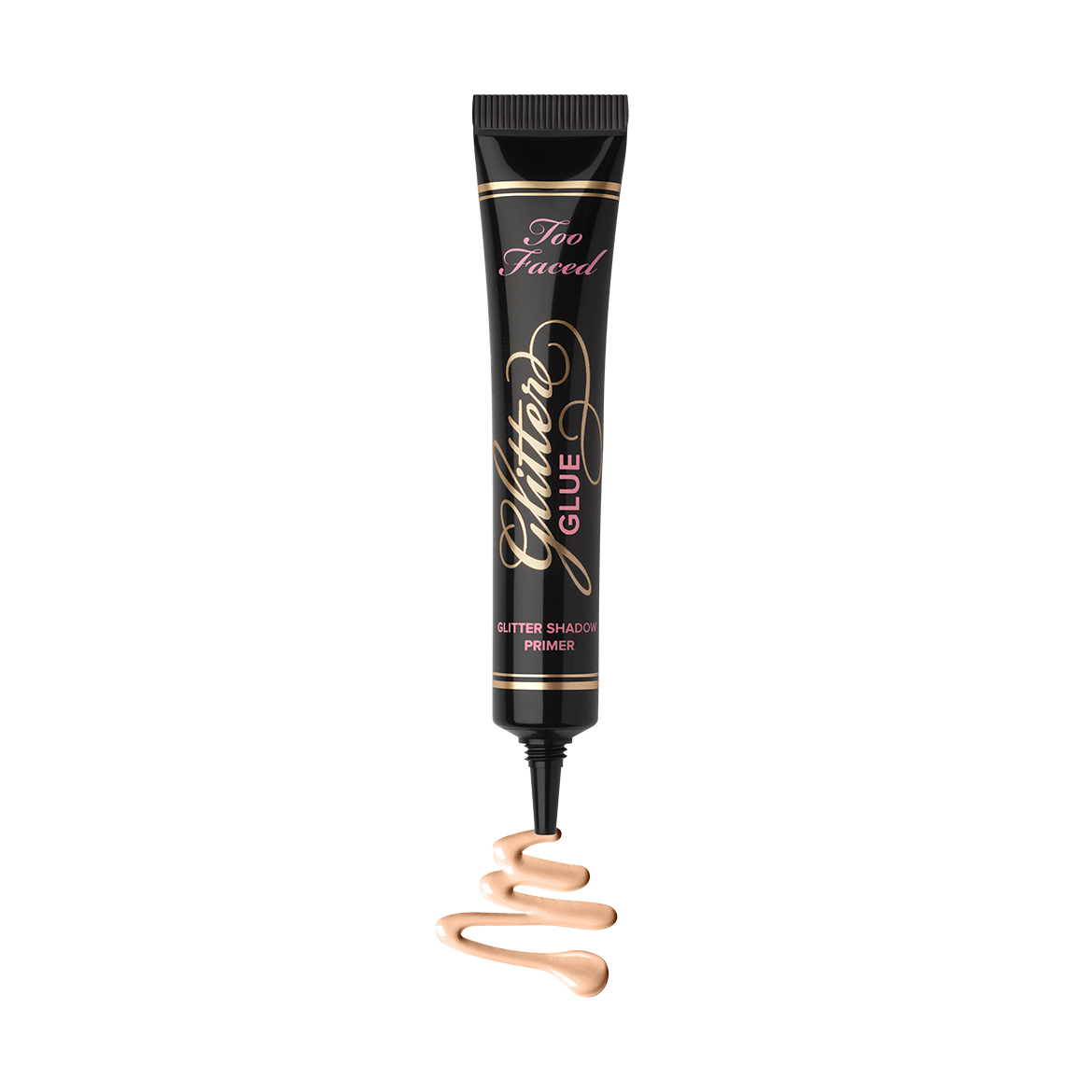 Do you know the feeling you get when you are wandering around a makeup store and you casually test a product only to realize this is the magic ingredient that has been missing from your beauty routine? Well, that is exactly how I discovered Too Faced's Glitter Glue Shadow Primer. Formulated especially for glitter, shimmer, and metallic shadows, this primer locks down reflective properties and makes the most of your glitz.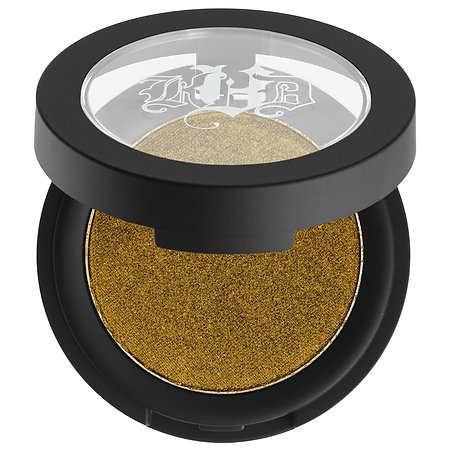 Available in an ENTIRE RAINBOW of colors, this insanely pigmented shadow is long wearing. The shade pictured here, the metallic gold Thrasher, was one of Allure's Best of Beauty Award winners. Don't be fooled by the hard names, though, this shadow goes on soft and smooth for a perfect application.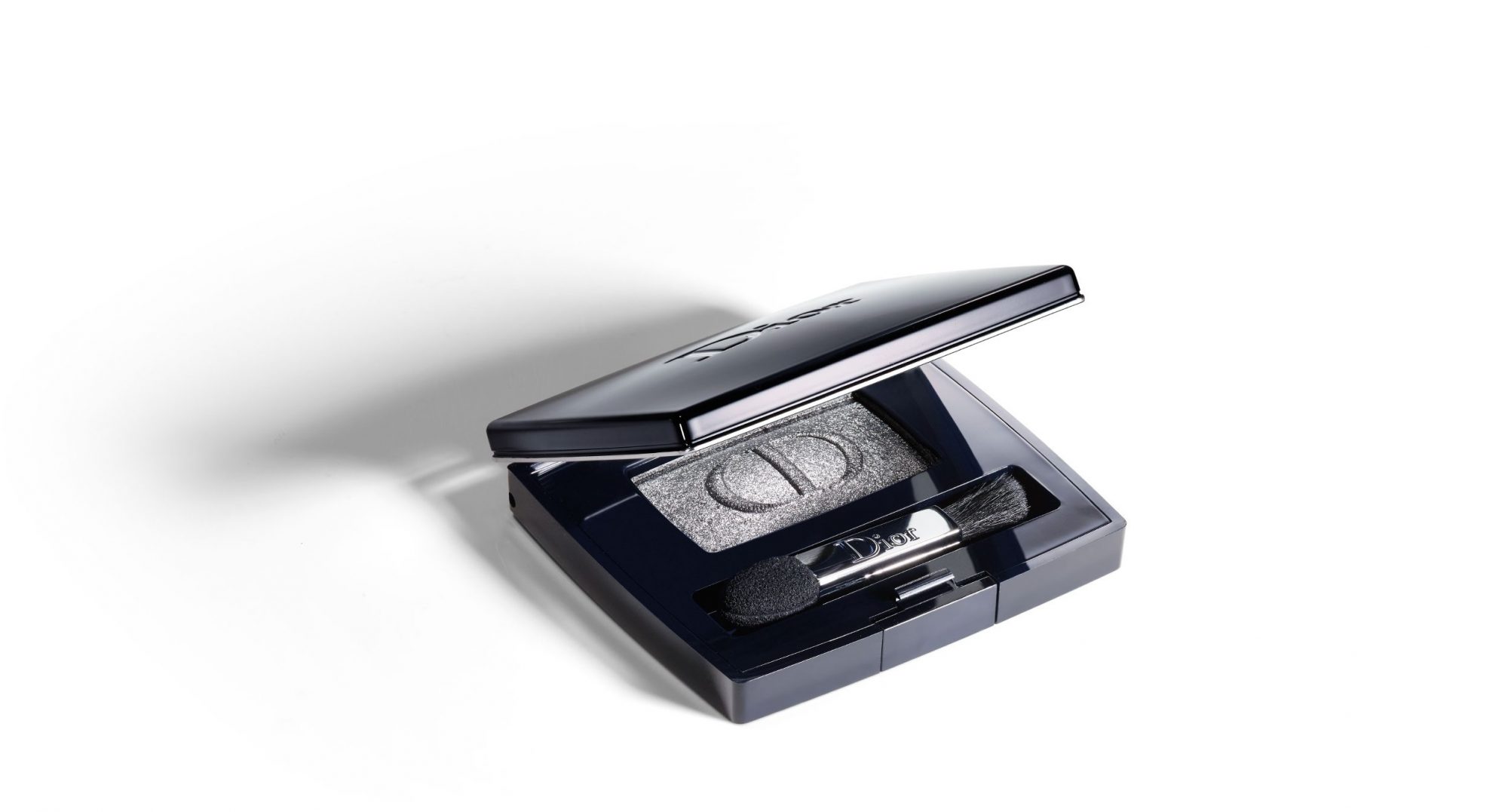 In college, my roommate and I borrowed makeup from each other all the time and only one item was off limits — Dior's Techno. This shade of Dior Mono Shadow is the most perfect ultra-glittery and metallic shadow to ever be pressed on this earth. If I am sounding too dramatic, GOOD! Try it for yourself at select Dior retailers, or choose one of their eight shades online! You'll receive a complimentary gift and free shipping on purchases over $75!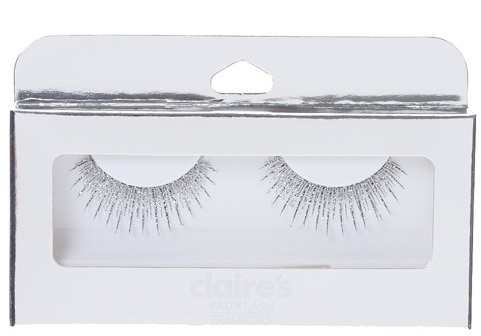 Okay, I'll admit it: I am an adult who still wanders into Claire's. I can't help it! There is such a cute variety of accessories and makeup, like these festive silver lashes! Grab a pair for a New Year's Eve bash or for just wandering around the mall (we won't tell!).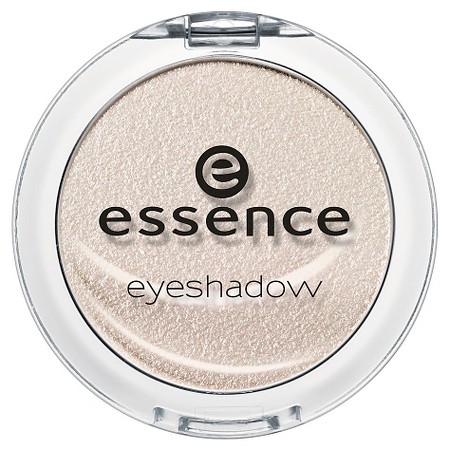 Okay, I'm going to share one of my best beauty dupe secrets with you guys! This shadow from European makeup gods, Essence, is available at Target for only $1.99. It has become my daily go-to. The frosty hue 'Snowflake' is the perfect shade to make a bold cat eyeliner pop and it's so pigmented that I don't even have to use a primer. Get your hands on this ASAP!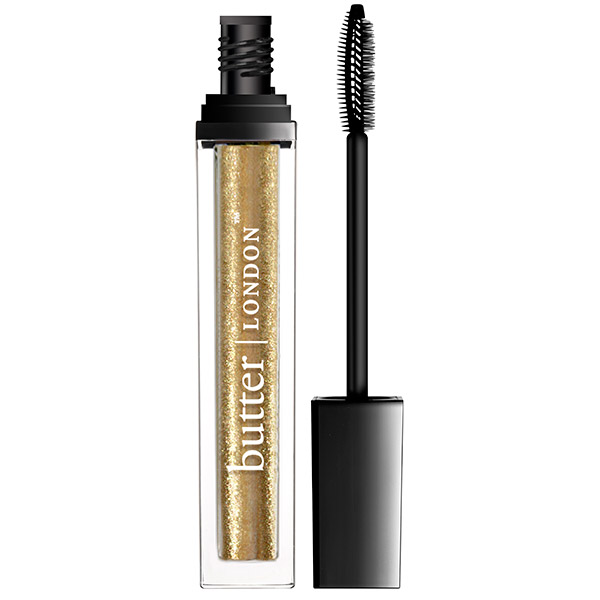 This is the glitter mascara of our dreams. With bold color choices like Starlight, Butter London has created a formula that is both lash conditioning and eye-popping. Use on just the tips of your lashes for a hint of sparkle, add black mascara for an edgy look, or wear it on its own for a bold statement! It's available online at Butter London or locally at Ulta Beauty!
Now that your eyes are decked out like the magical being that you are, find an area to add glitter to your life! There seriously can never be enough!