Apparently glitter nipples were a thing at Fashion Week, and we're totally into it
We've covered the #freethenipple movement pretty extensively — stars like Kendall Jenner, Cara Delevingne and Bella Hadid have spoken out in support of it, and it's just a generally sensible concept (they're just nipples, ya'll)!
Well Cosmopolitan just let us know that at New York Fashion Week, nipples were covered up on the catwalk…by glitter. And that's actually a kind of covering we can get behind. You know, because glitter is awesome and fashion needs no justification!
Yup! This is a real thing that happened. Model Binx Walton strutted her stuff on the catwalk at the Saint Laurent show armed with a single exposed breast — her nipple covered by a silvery glitter heart. AKA bling for your boobs! If you're wondering what exactly that looks like, here's a sample.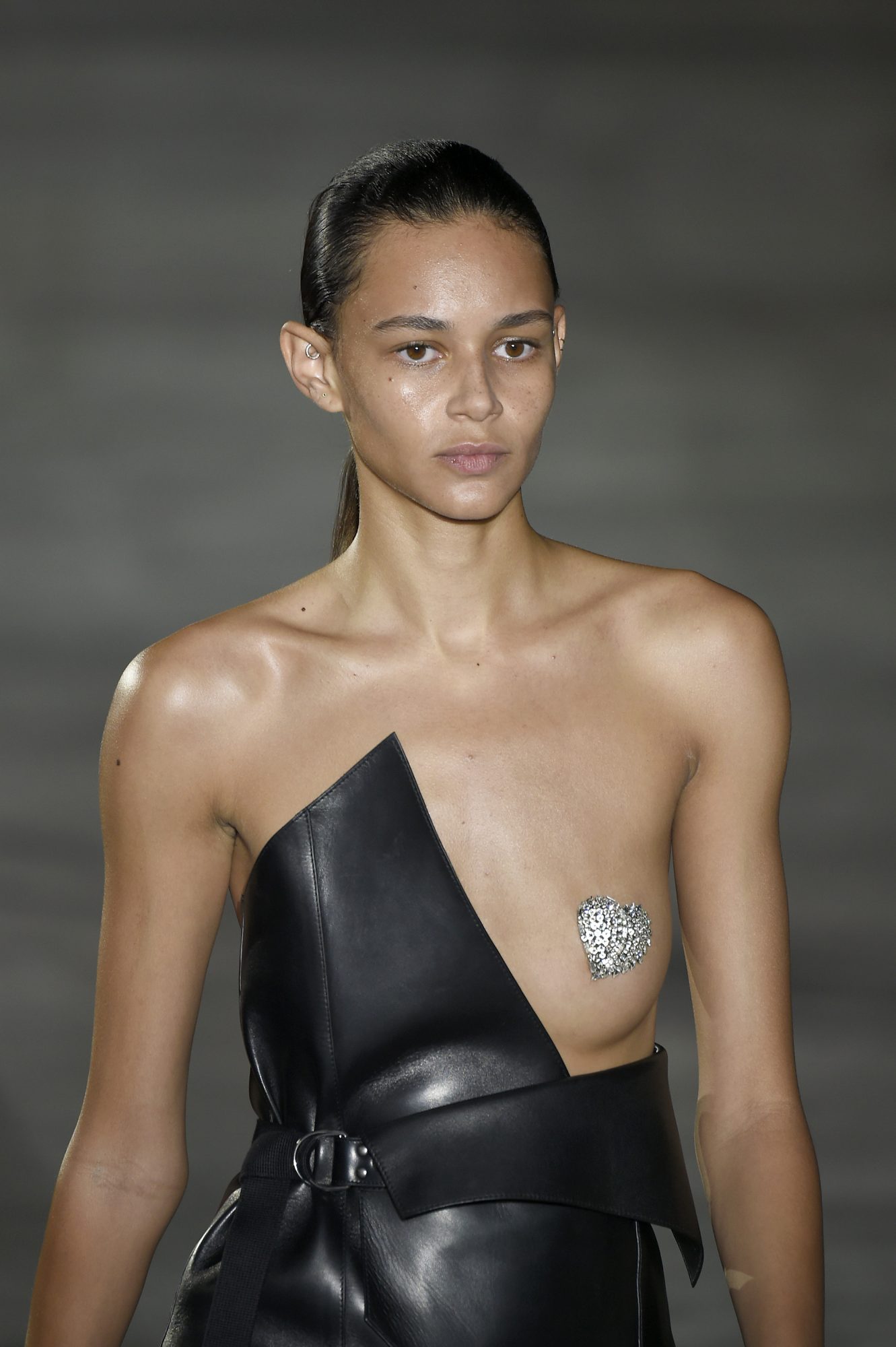 https://www.instagram.com/p/BK3xeXcgX6C
So, yeah. This is a pretty bizarre/amazing trend from the mastermind designer Anthony Vaccarello, and we're loving this moment in fashion evolution.
If you need a refresher: glitter roots, glitter lips, glitter makeup, and even glitter tears have all been a thing, so glitter boobs were kind of inevitable.
Okay, so they aren't the most practical fashion trend, but those who are intrigued could start experimenting with it around the house. It'll certainly feel freeing and it will be a total conversation starter at dinner!