The easiest glitter makeup looks to try for Coachella
Don't ask us why, but glitter makeup is almost a requisite for long days of dancing at festivals. Maybe there's something about the way it catches the light as we dance under the glow of our favorite headlining band. Maybe it's because music festivals encourage us to just be ourselves, as extra as that might be. Either way, if you're headed to the desert for Coachella or any other music festival this year, it's important that your glitter makeup looks be fuss-free. They should be easy enough to create from your festival tent or in the reflection of your rearview mirror. Because honestly, if you're not finding leftover sparkles days later, did you even go to a festival?
Below, three different ways to do glitter makeup, from a sparkly cat-eye to a bold, glittery brow.
Glitter Winged Eyeliner
"A winged liner is always a statement," Steve Kassajikian, Urban Decay's Global Makeup Artist, explains. "But glitter and an electric blue are perfect for festival season because it's bright and fun."
Step 1: Start by applying an eyeshadow primer on your eyelids to absorb oil and make your look last all day (and night).
Step 2: Apply a colorful liner, starting thin at the inner corners and winging out into a crisp cat-eye shape.
Step 3: Top your look off with a glitter eyeliner in a matching color directly over your cat-eye.
Get the look: Kassajikian recommends pairing Urban Decay's 24-7 Glide-On Eye Pencil in Chaos with the Heavy Metal Glitter Eyeliner in Gamma Ray.
Holographic Glitter Lids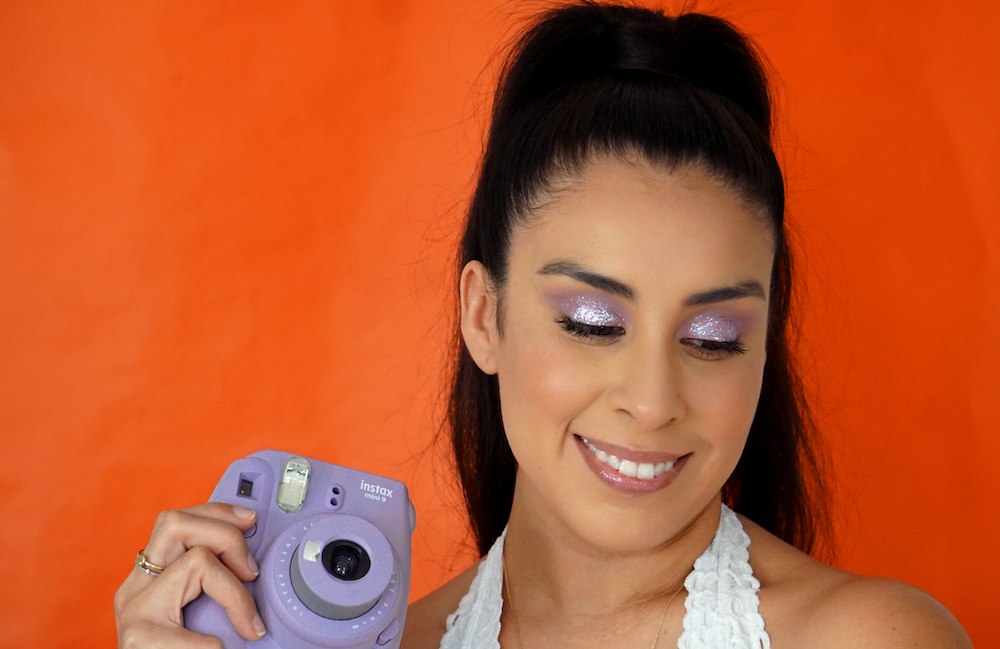 "Silver and gold glitter is always fun, but this season, holographic, colorful eyes add a galactic twist to traditional sparkles," Glamsquad Artistic Director Kelli J. Bartlett says.
Step 1: Start by choosing a liquid or cream eyeshadow base in a bright color. Bartlett even recommends hacking the look with a liquid lipstick if you're in a pinch.
Step 2: Swipe a generous amount of product onto the back of your hand and use a fluffy eyeshadow brush to buff it in, beginning at the lash line and diffusing up and toward the brow.
Step 3: Apply a holographic glitter over your eyeshadow. Bartlett says, "the contrasting colors give a space-y, fun effect."
Get the look: Pair Wet n Wild's Color Icon Multi-Stick in Lavender Bliss with the Pixi by Petra Liquid Fairy Lights in Crystalline.
Glitter Eyebrows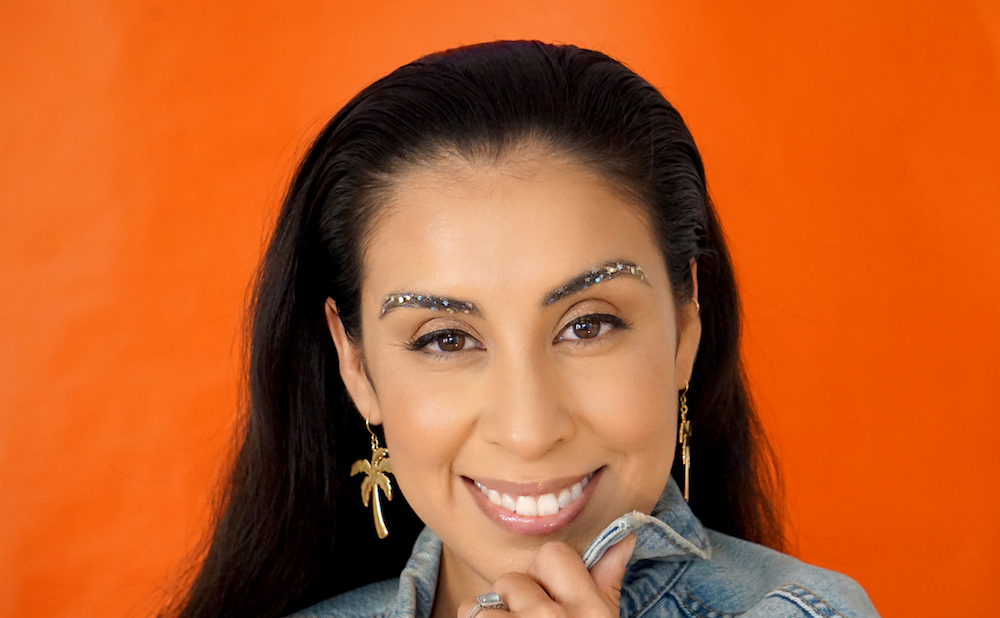 "A glitter brow is a great statement, especially if you are wearing sunglasses," says Bartlett. "Your brows will peek out over your sunnies and add flair to your festival look."
Step 1: Fill in your brows just how you like them. It doesn't matter if you prefer a pencil, gel or pen, it all works here.
Step 2: Dip a spoolie brush into a glitter gel and brush your brows into place.
Step 3: Use a Q-tip to lay down a thicker layer of glitter from the front to the tips of your brows.
Step 4: If you want to get really technical, use a pair of tweezers to strategically place larger glitter pieces in all the right places.
Get the look: Bring the sparkle with Tarte's Treasure Pot Glitter Gel in Moonwalk.