17 Zendaya-inspired glitter heels you can wear to celebrate the holidays
There are many things that inspire us during the holidays. The cold weather, spending time with loved ones, the approaching new year…and glitter. We're especially partial to everything that shines this season, and our wardrobes are no exception. We're currently crushing on Zendaya's glitter heels that she wore to visit The Tonight Show Starring Jimmy Fallon, and these just so happen to be our idea of the perfect shimmery shoe. Zendaya's pumps featured silver glitter and a slim, elegant heel. And while you can totally make shoes like this the center of attention, you can also pull a Zendaya and just wear a "more is more" outfit.
The actress wore an off-the-shoulder, long sleeve dress with a layered asymmetrical skirt that perfectly framed her pumps. She kept her makeup simple, opting for bronzed eyes and a peach lip. If you're trying to make your shoes the focal point of your look, try wearing a contrasting monochrome look, and then slick on some lipstick. Even jeans and a tee will get the royal treatment with some glittering pumps.
To help you accomplish this, we've rounded up 17 styles so you can shine on this season.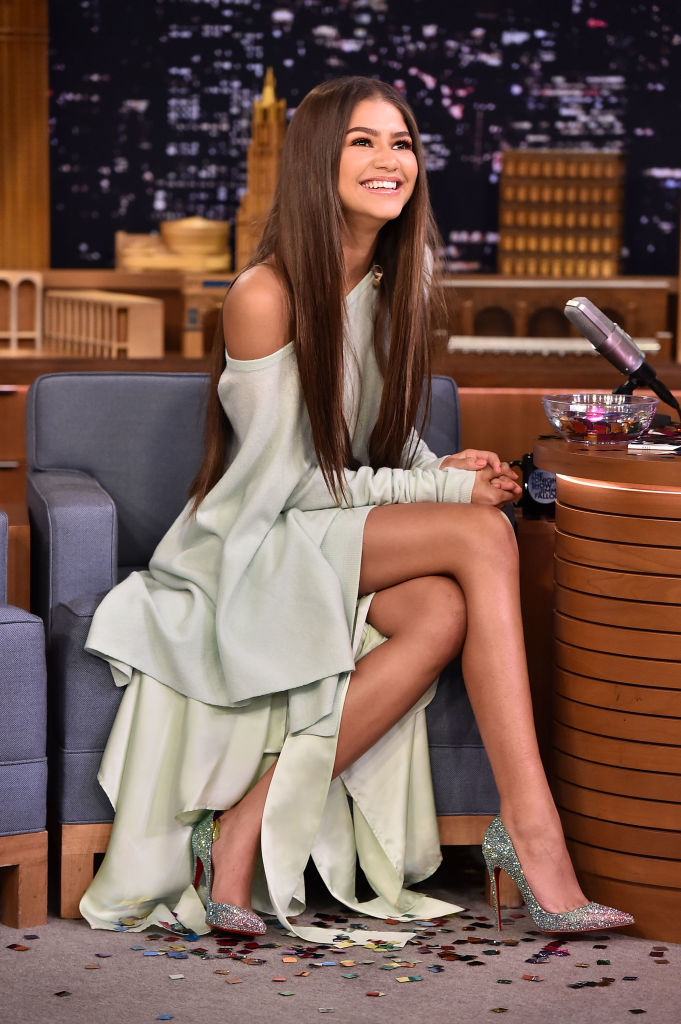 We hope that no matter where you go this holiday season, that your spirit shines as bright as your shoes!