"Glee's" Naya Rivera's honesty about her plastic surgery makes us love her even more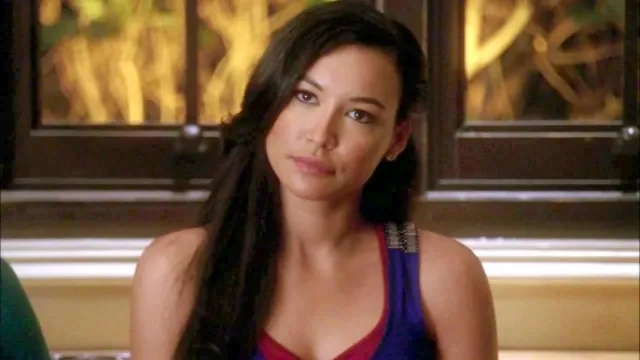 The star of Glee, Naya Rivera, proves that she's got nothing to hide, and totally opened up about something very personal — and we are listening. In the latest issue of People magazine, you can read an excerpt of Naya's brand new memoir Sorry Not Sorry, which hits shelves September 13. In it, she proudly writes with completely  transparency about her life so far, including her battle with anorexia, the abortion she had to get when she was a Glee cast member, and the breast implants she chose to have when she was 18 years old.
These are generally topics most Hollywood actors shy away from, but Naya doesn't hold back in the slightest — and it's a refreshing thing to see.
"My new boobs were a confidence thing, not a sexual thing. I'd never even taken my top off for a guy. I hadn't had many opportunities to do so, but even if I had, my bra was always stuffed with napkins."
https://www.instagram.com/p/BJDwaKvBAZo
Naya even told her teachers about her upcoming breast implants.
"I went around to all my teachers, told them I was going to be out. 'I'm getting plastic surgery!' I'd tell them gleefully. My art teacher was stoked – when I told her she said that she too had fake tits and that she was very excited for me."
In the meantime, her parents weren't supportive of her decision, but Naya says she never let that doubt herself and the choices she made.
"People have a lot of opinions about plastic surgery, but more than ten years after I got my boobs, they still make me happy when I look in the mirror. It might have even been the best $8K I've ever spent."
You've gotta love her for her candor. Naya also gets real about what it was like to have an abortion. Ryan Dorsey, who's her husband now, was her boyfriend when she got pregnant. She was on the cast of Glee and they both knew it wasn't the right time to have a child, so they made the decision to terminate the pregnancy. Now they've got a beautiful son named Josey.
https://www.instagram.com/p/BHcTciQBsSR
We can't wait to get our hands on Sorry Not Sorry! Pencil it in, guys. September 13th.