"The Glass Castle" trailer is out, and we get to see Brie Larson grow up before our eyes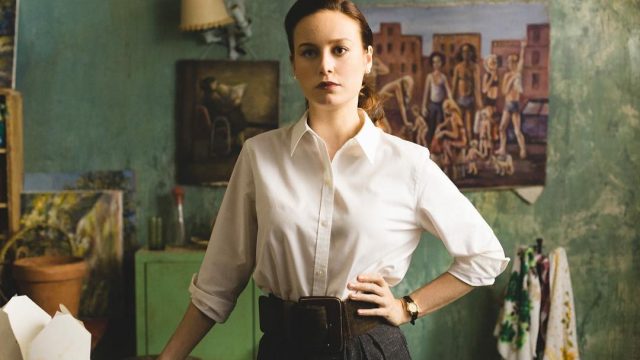 We've been waiting for this trailer to come out for a long time. Now that it has, it's clear to see that The Glass Castle starring Brie Larson is going to be everything we wanted and more. This film is an adaptation of Jeannette Walls' memoir by the same name. Larson plays the successful author in adulthood who grew up in poverty and was raised by two dysfunctional parents.
People released the trailer earlier today, along with a brief interview with Walls about the film. She's thrilled about the way it turned out and notes that the cast could not be better.
https://www.youtube.com/watch?v=dvvwRBK-2MI?feature=oembed
Walls was more than approving of the choice to cast Larson as the The Glass Castle main character. She told People,
"They did a spectacular job bringing to life a complicated story, there's so many nuances. I wanted Brie Larson to play this role even before I knew who she was. She understands how to be strong and vulnerable at the same time, how you can fight and be scared at the same time."
Larson does know a think or two about playing a character who is both strong and vulnerable. Her 2015 performance in Room is a perfect example of that.
In the film adaptation, Walls' father, Rex, is played by Woody Harrelson and Niomi Watts plays her mother, Rose. Walls told People that Harrelson's portrayal of her father was shockingly accurate. She said,
"The first time that I saw Woody in makeup and in character, I started trembling and crying — and I'm not that sort of person. But the degree to which he captured my father was breathtaking. He did and said things that my father did and said that I hadn't told him."
The Glass Castle will be in theaters August 11th. With Brie Larson and Woody Harrelson at the helm, it's going to be a movie you won't want to miss.