GlamGlow released three new designs for their Sonic the Hedgehog mask, and you're going to want to collect them all
Few beauty products have inspired quite as many selfies as the highly-coveted GlamGlow Sonic the Hedgehog GravityMud masks, the shiny blue masks that have been taking over Instagram for weeks. Makeup junkies everywhere were heartbroken when they sold out, but the goddesses have heard our pleas, because GlamGlow just released three new designs of their limited-edition Sonic the Hedgehog mask tubes.
The Sonic masks are part of the GravityMud collection, a cult fave line of peel-off masks that look just as good while they're on as they make your skin feel. You get all the vitamin-drenching goodness of GlamGlow's amazing ingredients while looking like a superhero and hopefully also scaring some children in the process.
The limited-edition GlamGlow GravityMud Firming Treatment Sonic the Hedgehog Blue Mask is available now for $22.
You can get it at GlamGlow right now, and on Sephora's website tomorrow. The three tubes feature Tails the Fox and Knuckles, joining Sonic on the packaging for the very first time.
The mask turns a brilliant metallic blue as it dries, and it makes your skin feel tighter and firmer almost instantly. The mask peels off, leaving your skin radiant, smooth, soft, and lifted.
Let's take a look at the cute new GlamGlow GravityMud Sonic the Hedgehog mask tubes, shall we?
Sonic
Tails the Fox
Knuckles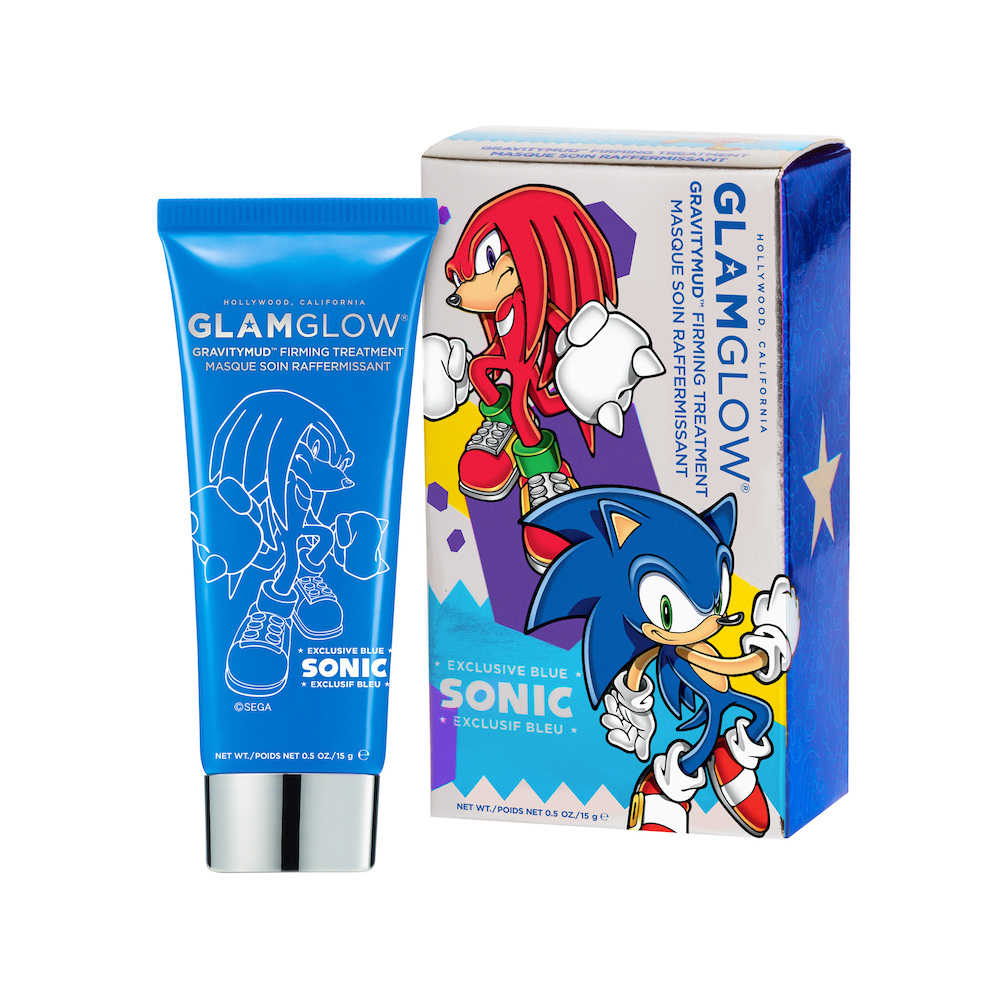 The whole gang is here.
Head on over to GlamGlow and Sephora tomorrow morning to pick up one of these tubes for yourself. You won't want to miss out on these gorgeous, shiny blue, and straight-up fun masks.  Your skin and selfie game will thank you for it.