I tried GlamGlow's Good In Bed night cream for my dehydrated winter skin
If there's one thing I enjoy more than a product with a risqué name, it's a heavy night cream for my dehydrated winter skin. Thankfully, GlamGlow introduced a night moisturizer, the Good In Bed Passionfruit Softening Night Cream, that covers both of those bases. My skin, which is typically oily AF, gets severely dry in the winter, and in turn my skin looks dull as hell.
With my skin currently being so dry that I sometimes look gray, I'd say it was nothing but the Lordess's work, being asked to test of this "revolutionary" night cream and give  my honest opinion. The moisturizer is infused with skin-exfoliating acids that get down to the nitty-gritty to bring some life back to dull skin. This is just what the doctor ordered.
The GlamGlow Good In Bed Moisturizer.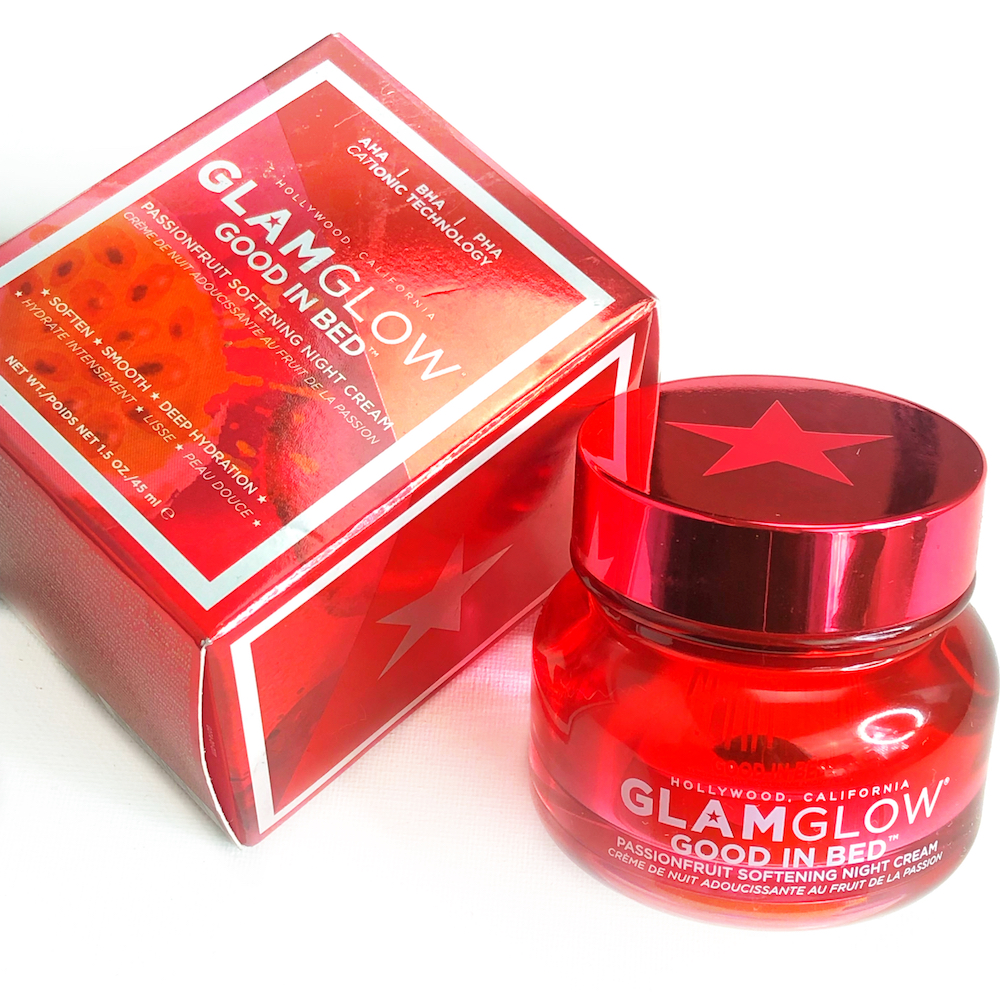 GlamGlow is always on point with packaging, so I was not surprised by how cute the jar for this night cream is. I'll leave it on my vanity just for aesthetics.
My first impressions of Good In Bed: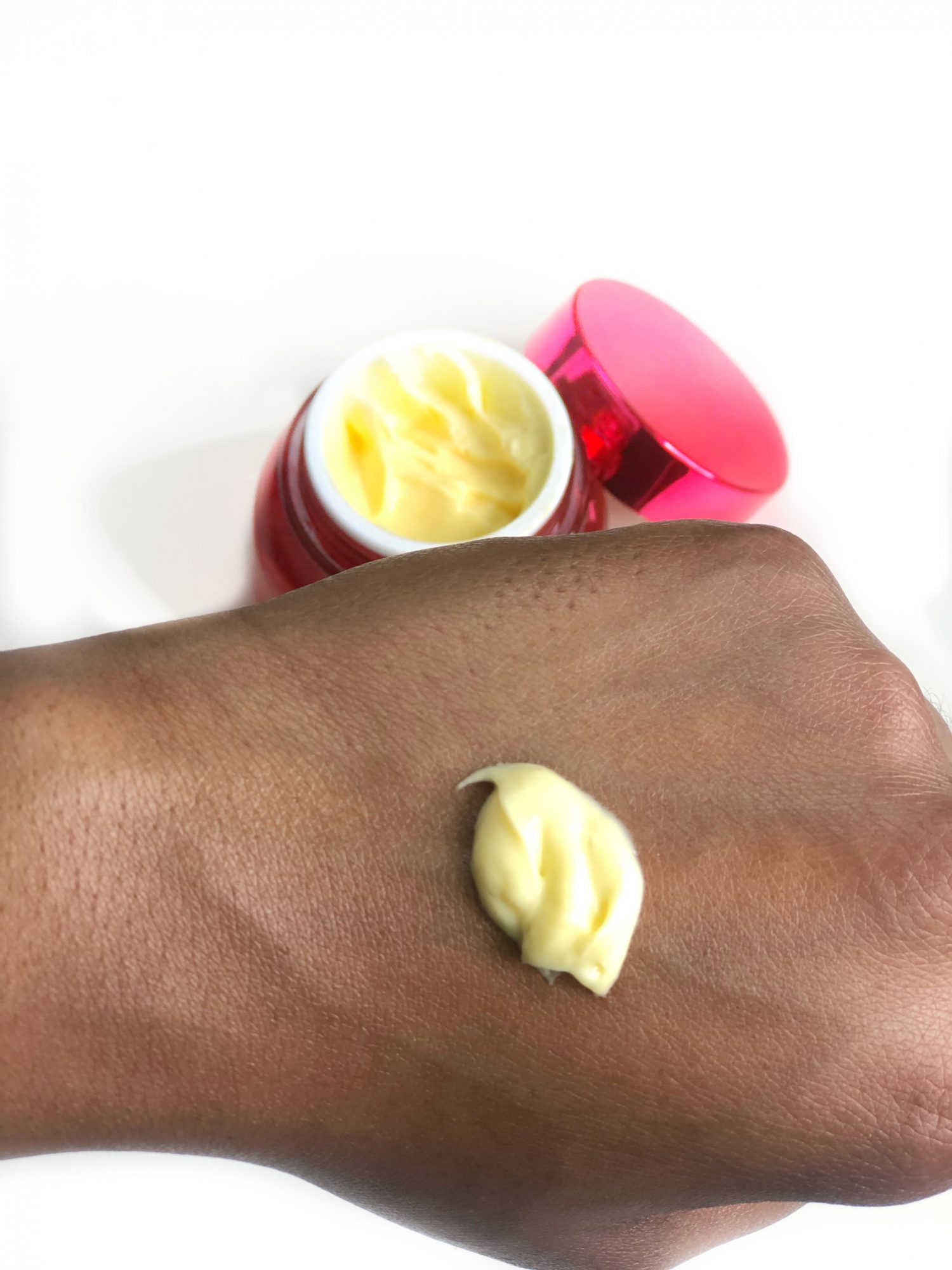 It has a light passionfruit scent that isn't overwhelming, which I like. Although it's thicker than I expected, since it's meant to be worn at night, I don't mind the heaviness one bit. It also absorbs pretty well and doesn't feel heavy on the skin.
My skin after cleansing without moisturizer: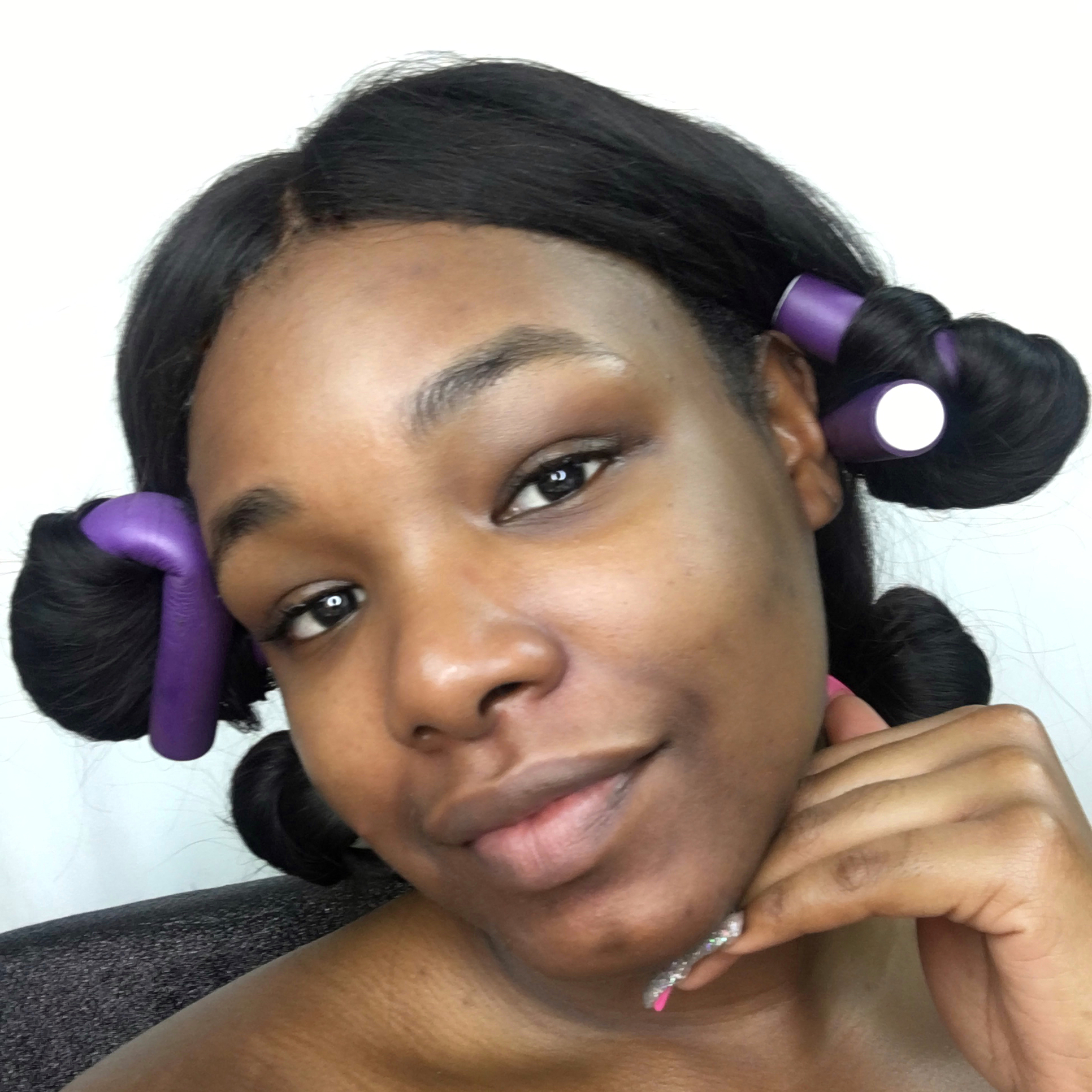 I usually wash my face with my Neutrogena Deep Clean Cream Cleanser, but I've been using the AcneFree Oil-Free Acne Cleanser as of late. My skin has been breaking out a lot since being dry and irritated. The Acne Free cleanser has benzoyl peroxide that targets my breakouts. However, the benzoyl peroxide leaves my skin a bit more dry than I'd like. It's totally a catch-22.
My skin after using Good in Bed: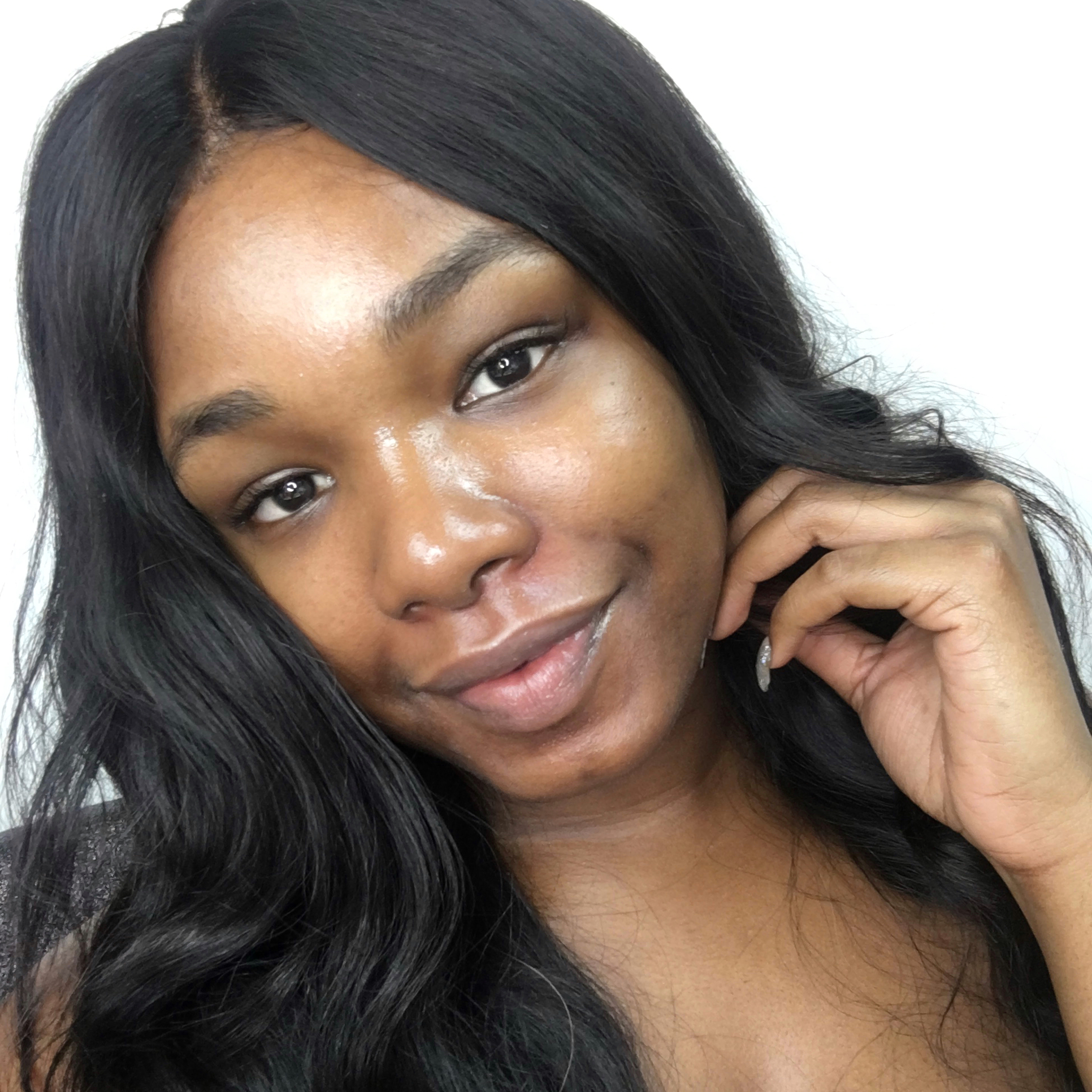 You can see my skin looks hydrated immediately. The texture reminds me a lot of a body butter, but it doesn't leave the skin feeling or looking greasy. According to Sephora's website, this night cream is suitable for all skin types, so pore-clogging should be the least of your worries.
My final thoughts:
When I first start using GlamGlow's Good In Bed, I totally disregarded the fact that it has AHAs (alpha hydroxy acids such as lactic and glycolic acid), which was a huge mistake. While I loved how the night cream made my skin look instantly and by morning, I noticed on some days, dead skin would ball up on my face as I applied the cream. What I didn't realize initially was that I was layering other AHAs from toners and serums with more AHAs (in the Good In Bed night cream) which was probably over-exfoliating my skin. This is probably what caused the "balls" of dead skin on my face when I applied the cream. When I cut down on the AHAs, I didn't have the same experience. I recommend cutting down or completely seizing use of any products containing AHAs on days that you use this night cream.
Besides the whole skin peeling fiasco, I was very satisfied with this night cream. My skin feels softer by morning and doesn't feel like it's carrying a heavy layer of product. I personally layer a little bit of oil such as my go-to Sunday Riley Luna Sleeping Night Oil on top to lock in the hydration from the Good In Bed night cream and to get better results. Due to the dehydrated nature of my skin, I'm currently cutting down with my use of acids in my skin care regimen because I think they are adding to the dryness. As for the Good In Bed night cream, I will continue using it, but only two to three nights out of the week or as needed, as the label suggests.
If your skin is suffering from the cold, this moisturizer could be the answer to all of your dry skin woes. My recommendation? Think of it as a treat for your skin—let your skin get used to it and for a quick boost when you NEED it. The GlamGlow Good In Bed moisturizer is $54 which is a bit of investment, so don't overuse to help keep your skin AND bank account in tip-top shape.