This glam "Beetlejuice" makeup tutorial will transform you into the ghost with the most for Halloween
As one of our favorite Tim Burton films of all time, Beetlejuice holds a special place in our hearts as one of the most original and morbidly hilarious films in recent memory. Following the lives of the recently deceased Maitland couple (played with subtle brilliance by Alec Baldwin and Geena Davis), and the "strange and unusual" Lydia (played by Winona Ryder), it was easy to fall in love with this quirky story. Oh, and let's not forget about the iconic performance by Michael Keaton in the title role of Beetlejuice, aka, the ghost with the most!
Altogether now, "Beetlejuice! Beetlejuice! Beetlejuice!"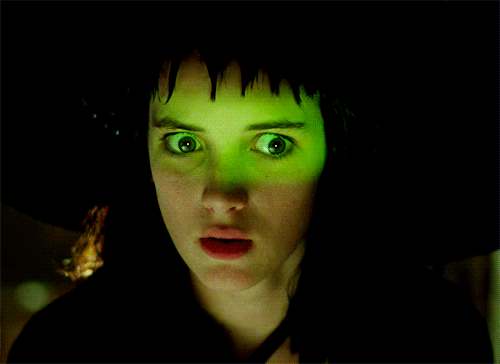 One of the things we loved MOST about the film was the incredibly impressive makeup, which BTW won the Academy Award for Best Makeup that year. From creepy characters in the ~beyond~ to goth queen-worthy looks on Lydia, it was all so beautiful.
Iconic.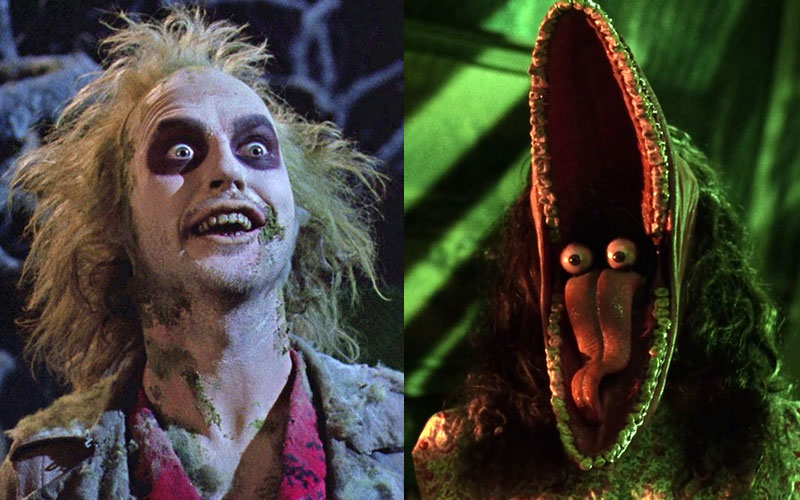 And now, because Halloween is fast approaching, you can create your very own Beetlejuice inspired look! But this isn't a straight copy of the designs in the movie, this is a truly inspired "glam" makeover that will give you the samefeel, but ramp up the spooky and fun factor, perfect for Halloween.
This glam look was created by talented makeup artist Alexys Fleming (aka Madeyewlook) and it's stunning.
https://www.youtube.com/watch?v=VQcOcl_aUyU?feature=oembed
The base layer is pretty simple.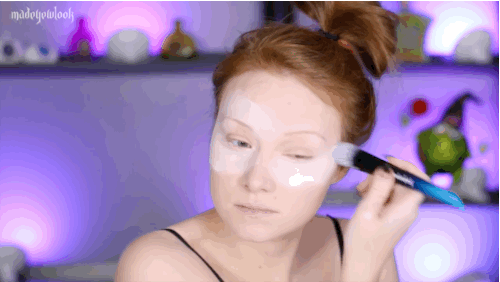 But you'll need a pretty steady hand for the details.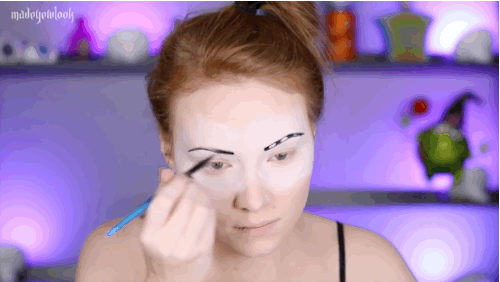 And we are loving the coil that's meant to be reminiscent of one of the Sandworms!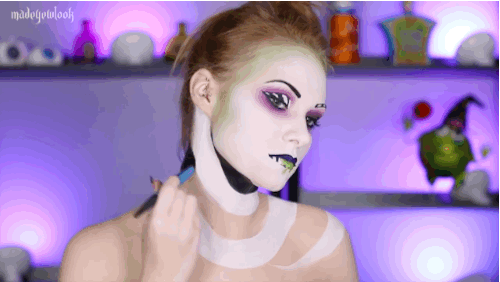 Even if you can't master this fun makeup costume exactly, it's fun to watch and get some seriously beautiful and nostalgic inspiration for Halloween!