GLAAD says "Moonlight's" Oscar win is a HUGE and historic step for LGBTQ inclusivity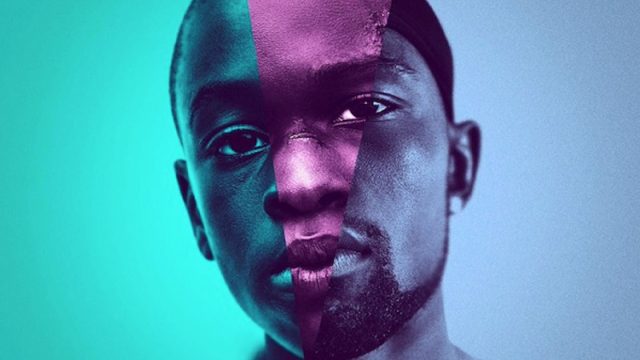 We couldn't be happier for the cast and crew of Moonlight for their win at Sunday night's Oscars (February 26th), with GLAAD also celebrating the movie's win as a historic step for LGBTQ inclusivity.
Unfortunately, much of the chatter around Moonlight's win comes following the snafu regarding who actually won the Best Picture award at the Oscars. Initially it was revealed that La La Land had picked up the gong, but it was later revealed that this had been an error and, in fact, Moonlight had won Best Picture.
The Academy has since issued an apology to the casts and crews of both movies, as has the accounting firm behind tallying the Oscar nominations, PricewaterhouseCoopers.
Yet Moonlight's win was significant for another reason, and it's actually incredible.
Not only is the movie the lowest budget film to ever win an Oscar for Best Picture, but according to GLAAD the movie is also the first LGBTQ film to earn the honor, too.
https://twitter.com/udfredirect/status/836107264838664193
In a statement released by GLAAD president and CEO Sarah Kate Ellis, the organization congratulated Moonlight for its historic win.
"Film is our largest cultural export and must represent the full diversity of the people who make up this country," said Ellis. "This sends a strong message to the film industry that it needs to embrace inclusive stories if it wants to remain competitive and relevant.
Echoing GLAAD's sentiments, the film's director and co-writer of the screenplay, Barry Jenkins, dedicated the win to "all those black and brown boys and girls and non-gender conforming who don't see themselves."
"I really wanted this result because a bajillion people are watching. And all you people out there who feel like there's no mirror for you, that your life is not reflected, the Academy has your back," he said. "The ACLU has your back. We have your back. And for the next four years, we will not leave you alone. We will not forget you." false
GLAAD and Jenkins' comments come just days after President Trump's administration dealt a blow to the protections of transgender students, a move that has been widely chastised by celebrities and people in the media.
Meanwhile, at the Oscars on Sunday many of those in attendance took to wearing blue ribbons in solidarity with the ACLU.
With the help of films like Moonlight and the massive win that it achieved, going forward, inclusivity in all shapes will become the mainstay of society and the media.
For the full list winners click here.