Gizelle Bryant Called "Disgusting" for Using a Gay Slur about Jussie Smollet
It's not the first time the "Real Housewives of Potomac" star has caused a controversy.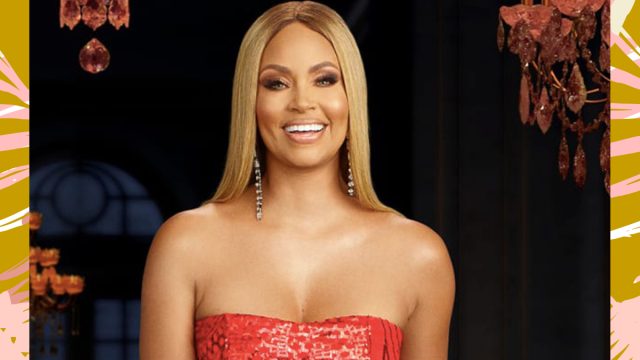 Gizelle Bryant may have tanked her ranking amongst Bravo fans after using a gay slur on her podcast, fittingly titled Reasonably Shady. The "disgusting" incident occurred during Monday's episode when Bryant was recapping Fox Nation's Jussie Smollet: Anatomy of a Hoax to co-host Robyn Dixon.
According to Deadline, the five-part docuseries features "exclusive interviews with brothers Abimbola and Olabinjo Osundairo, who were part of an elaborate plot to perpetrate a staged hate crime on the Empire actor." As part of the premeditated crime, the Osundairos were reportedly told by Jussie Smollet to engage in homophobic language and racist actions.
"What he did was, in case you guys don't remember, was he staged a hate crime," Bryant said on the podcast. "So they were supposed to put a noose around his neck, they were supposed to call him 'f—got' or something … gay empire boy or something."
In the background, fans can hear Dixon's knee-jerk sigh to her best friend's ill choice of words.
RELATED: Scheana Shay Dishes on the Raquel Leviss Scuffle for the First Time
The Real Housewives of Potomac star then tried to cover her tracks by explaining she was just repeating what the Osundairo brothers "were supposed to scream" at Smollet.
"These were the words that Jussie gave the trainers to do," Bryant said in protest to Dixon's heavy sigh.
Since the episode's release, a clip of Bryant's recap has gone viral on Twitter with fans falling on both sides of the reaction poll.
While some are condemning the reality star's offensive language, others are rushing to defense and accusing fans of "trying to incite some fake outrage for likes."
One Twitter user claimed that Bryant's blasé behavior could be an indication that she "probably says it on a regular basis." Someone else added, "Who let this past the edit."
Another said, "She's repeating a story where the word was used. I don't like her, but it's not a big deal."
This isn't the first time Bryant has found herself in a bout of controversy.
Page Six recently reported that fans had slammed Bryant for telling her Spanish-speaking co-stars, Alexia Nepola and Marysol Patton, to speak in English. Apparently, she was implementing a "No Spanish" rule while filming The Real Housewives Ultimate Girls Trip.
Emily is a NYC-based freelance entertainment and lifestyle writer — though, she'll never pass up the opportunity to talk about women's health and sports (she thrives during the Olympics).
Read more