Givenchy Beauty is releasing two-toned lipsticks, and we have a feeling we'll be rocking the perfect ombré lips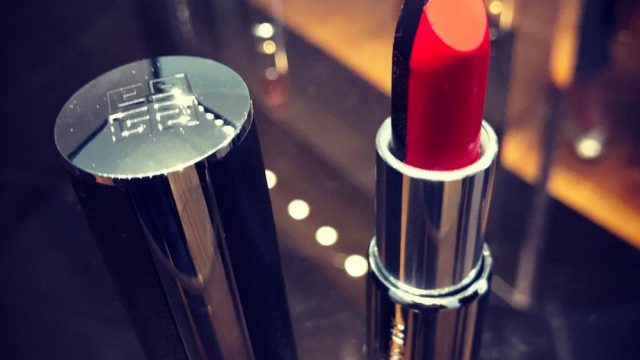 The ombré craze isn't going anywhere anytime soon, so anytime we can get our hands on products that make our lives a little easier when it comes to achieving it, we're thrilled. Givenchy Beauty giving us some help with their awesome new two-toned lipsticks, Sculpt'in Rouge. It looks like there will be a nice range of color combinations to pick from, so you can pick your favorite shades with ease.
Ombré lips are all about creating a definition that makes them look plump and sexy while giving you the opportunity to play with color options. Blending the right shades can be a bit challenging, but this new line takes the guesswork out of finding the right match.
The Givenchy Beauty Sculpt'in Rouge lipsticks will be available in July.
They're pretty to look at and we have a feeling they're going to be pretty on your lips as well. We love anything that minimizes our beauty labor, don't you?
The swatches look creamy and hydrating, which is key when it comes to lipstick. Givenchy's formula stands the test of time, so you don't have to worry about these lipsticks just being a gimmick.
Which shade is your favorite? That dark hue looks deeply romantic and intense, don't you think?
The Givenchy Beauty Sculpt'in Rouge Lipsticks are going to take the guesswork out of creating an ombré lip thanks to all these gorgeous options.
We can't wait to get more information on these lipsticks, like a release date and some shade names. You know they're going to be good. Are you a fan of the ombré lip trend? It's here to stay, so we're happy that luxury brands are embracing it and giving us beautiful products to work with.