Attention, lash enthusiasts: Givenchy Beauty is launching a new mascara, and the wand has a genius feature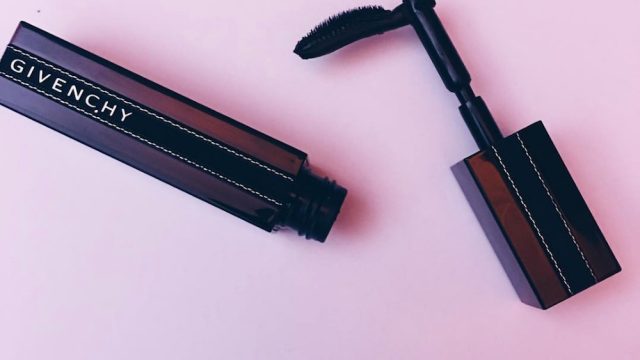 There must be something in the air these days because some of our favorite beauty brands are beginning to add innovations to classic makeup staples in unexpected ways — and we're delighted. Givenchy Beauty's new mascara, Noir Interdit, has a never-before-seen feature that we can't wait to try: the wand flips down to a 90-degree angle. Now that's a first!
If you're someone who has always struggled with mascara wands, this might be a game-changer for you. It's not like there are a whole lot of mascara application options out there in terms of the physical wand, so this is a refreshing new option we're all dying to try.
The Givenchy Beauty Noir Interdit Mascara is the first of its kind, and it'll be available come September.
The packaging looks as simple and chic as can be, making it all the more exciting when you flip it and the mascara wand transforms completely.
While the Givenchy Noir Interdit Mascara has the ability to turn completely sideways, it looks like you can also adjust it so it's at your own preferred angle.
It is incredibly convenient to be able to customize the angle of the brush to fit your own needs. Is this new feature compelling enough for you to switch to a new mascara?
Givenchy does not sleep on the quality of their products, so we can expect a high-level mascara that will glide on beautifully and give us the volume and length we desire as well as the opportunity to shift the angle of the brush for maximum ease.
So gorgeous.
Keep your eyes peeled on Givenchy Beauty's social media, because we need all the information pertaining to this revolutionary new mascara. Are you as intrigued as we are? We have a feeling that lash-enthusiasts the world over are going to be fighting over this new beauty.