Gisele posted this adorable pic helping her husband "train" and it's too cute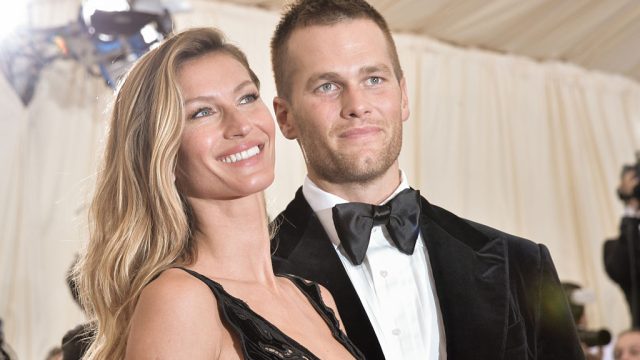 Celebrity couples don't get much more beautiful than Gisele Bundchen and her hubby, the NFL quarterback Tom Brady. Couples also don't get much more powerful. Gisele, of course, puts the super in supermodel, while her husband is one of the best quarterbacks playing football today. But even though the official NFL season started this weekend, Tom isn't playing the first four games.
Because Tom isn't playing in the earliest games, Gisele posted this pic to show that she's keeping him in football shape.
How cute are these two? And she's such a nice wife, helping her hubby train. Can we just say, she looks pretty good, maybe she'd make a good player too? Are there any football teams that are in need of the most fabulous new receiver? These two have been happily married since 2009, and they have two gorgeous kids, Benjamin and Vivian.
This isn't the first time Gisele has shown off her adorable family on Instagram.
Just check out this cute post for Tom's birthday last year. And yet more proof of Gisele's athleticism, because if we tried that with a kid on our shoulders, we would for sure topple over.
These two look like they have tons of fun together, and it's #adorbs.
BRB, need to recover from cuteness overload.