Gisele's pic of her daughter watching hubby Tom Brady play football is too sweet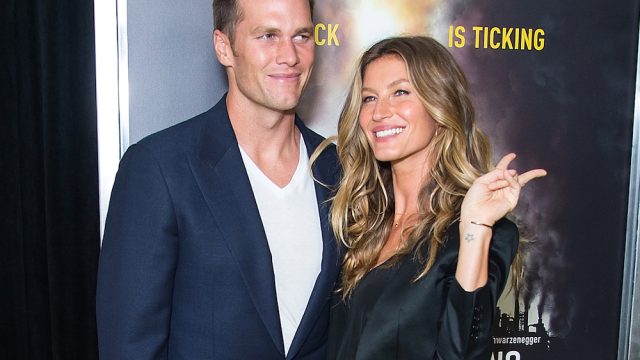 One of our favorite power couples has got to be Gisele Bündchen and Tom Brady. Gisele is one of the highest paid supermodels in the world, as well as a fabulous businesswoman that we so look up to. And Tom Brady plays professional football for the New England Patriots. They have both the sports and the fashion worlds conquered, and they constantly give us relationship goals. This weekend was the first weekend that the family got to watch Tom Brady play live, and the picture Gisele shared was too sweet.
Gisele shared this picture of daughter Vivian watching her dad play, and it's too sweet.
"💗Go papai go! #gopats"
We can't get over her adorable pigtails paired with a tiny version of her dad's jersey. We also love that we can see the stands swimming in pink with the pink ribbon for Breast Cancer Awareness Month. They got to watch Tom and the New England Patriots win over the Cincinnati Bengals, so it was clearly a fun day for the whole family.
Gisele totally makes watching football adorable with her kids, like this pic from last week.
There's nothing like Frozen dresses to make watching sports adorable.
Looks like these princesses are all ready for kickoff.
Field goal!