A sequel to Girls Trip is reportedly in the works, and Tiffany Haddish had better win an Oscar this time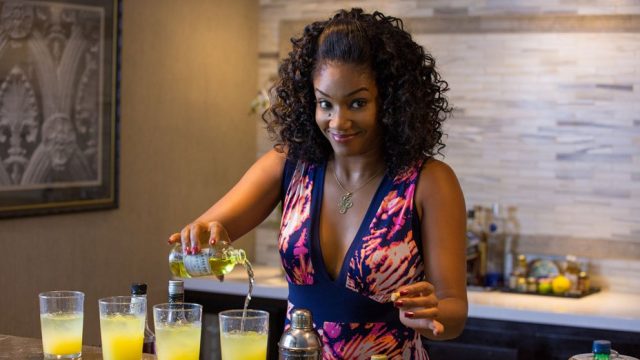 Sometimes, a movie is so fun to watch that you feel like you're part of it. Every time you watch Girls Trip, it's hard not to imagine yourself as the fifth member of the Flossy Posse. The four best friends inspire us to take our own girls trips and make us so, so thankful for our gal pals.
Girls Trip was a female friendship movie that came along at exactly the right time. The fact that the film was so successful was incredibly important as well. It made history as the first all-black team to hit $100,000 million at the box office.
The success of Girls Trip blasted Tiffany Haddish straight into the spotlight. And deservedly so. Though each of the actresses in Girls Trip is hilarious, Haddish was the true scene stealer. After the film did so well, Haddish started popping up everywhere, from hilarious Groupon commercials to an epic episode of SNL. And now? The girls are reportedly back at it.
On Friday, August 17th, Regina Hall was a guest on BuzzFeed News' AM to DM. And as Entertainment Weekly reports, she said that a Girls Trip sequel is in the works.
Nothing is finalized yet, but it's all in motion.
"We're trying to make that happen," Hall said. "We're trying to get everything together with the schedule. I think they're working on something. I don't know where we're going. I don't know where the girls are going, but—we're going somewhere."
A Girls Trip sequel can't happen soon enough. Our abs already hurt from laughing.