How Girls' Night In founder Alisha Ramos manages her workflow and sets boundaries at work
Without realizing it, our work schedules can affect our mental health, whether we're working 40+ hours a week to answering just one more email. In the Desk Rituals, we're connecting with working women from across all industries to see how they tackle their everyday workday stresses during their nine-to-five routines, so we can incorporate their tactics into our own work schedules. Because if there's one place we need to put our mental health first, it's when we're at our desks.
After the 2016 election, Alisha Ramos felt a little nutty. The news cycle was starting to affect her mental health, work was burning her out, and she was going through a transitional period in her life. "I was entering my late 20s, and it was this weird time of transition in my life, where my really, really close friends who I moved to D.C. with and have seen almost every day, have decided to move for one reason or another, and I was feeling a little lonely to be honest," Ramos says. 
Because of this time in her life, in 2017, she decided to start a side project called Girls' Night In—which is a self-care community and newsletter—to not only bring joy into her life, but the lives of others as well. "I started this newsletter to bring joy into people's lives but to also capture this essence of a girls' night in, which to me means creating these more intimate moments so you can connect with other people—especially with your friends—but to also give people permission to take a break and enjoy downtime." 
While for the past three years, the Girls' Night In community has grown to over 150,000 subscribers, Ramos had no idea that this is what her little side project would become. However, she also never imagine how imperative a community like this would benefit our society today. "The most surprising thing, even after three years, is that the levels of our anxiety in our society hasn't really subsided. It's becoming a real mental health issue that's affecting so many of us." 
But now that she has been the founder of a company that embodies true cozy vibes, we wanted to connect with Ramos to see how she schedules her back-to-back meetings, how she manages to keep her inbox at zero, and what she does during lunch for an afternoon pick-me-up.
Alisha Ramos' Desk Rituals
Day-to-Day Routine: I'm not an early riser, but my alarm will go off, and I will take a few deep breaths, and I will not immediately look at my phone. Now I keep my phone all the way across the room so I can't reach it in the middle of the night or sometimes, I will just put it in a completely different room, so my bedroom can become a text-free sanctuary. That's been so helpful for me to get better sleep and to not lean into the temptation of grabbing my phone the second I wake up.
I also wake up slowly and make tea every morning, like a chai, English breakfast tea, or a matcha latte. So after I make my tea, I'll walk my little dog; he's been so great for my mental health. Then I'll get ready and shower. 
Commute Rituals: My commute is a little longer than most, so that's why I really take the time to wake up slowly and enjoy my mornings. I'll leave for work around 8:45 a.m. and try to arrive at work around 9:45 a.m. 
There's three big things that I do on my commute, as I really try to take my mind completely off of work: The first thing is, I listen to a podcast. One of my favorites is called A Thing or Two. The other thing I do on my commute is bring a book, so I make sure I don't look at my screen. And the last thing is if there are a lot of things on my mind, sometimes I will take a few moments, and I'll open up the notes app on my phone just to get all that stuff down to help organize my thoughts. Doing this during my commute before I head into the office helps clear my mind, which gives me a better picture of what I need to get done that day. I'm a really big fan of writing things down. You don't have to carry it all in your brain. 
Workday Schedule: My day-to-day schedule usually does involve meetings, some weeks are worse than others. Most meetings are with my internal team or they're with a lot of outside collaborators, whether that's contributors, consultations who are helping me think about the business, or some of our larger brand partners that are more involved in their brand campaigns. 
Meetings Strategy: I try to block off specific days on my calendar to have no meetings. I actually recently started to block off Thursdays and Fridays, so I can be head-down on a particular initiative that we have coming up. But it's really important for me, as someone who is introverted, to balance those heavy, heavy meeting days, where I'm talking all day with other days where I can just work from home with my PJs on in silence. 
I learned from Laura Hogan, who was the VP of engineering at Etsy, about defragging your calendar, which means organizing similar meetings together. Because when you're context-switching too much as a manager that can be very mentally draining. My meetings look like internal one-on-ones with all of my direct reports, so I try to have all of those scheduled in one day. Then there's planning and strategy meetings, and I'll try to have those done earlier in the week, which is usually on Mondays. 
Desk Self-Care Trinkets: Our team is experimenting with a lot of vitamins, so I'll keep a bottle of Ritual vitamins on my desk. And now that it's wintertime, and I tend to get sick easily, I'll keep vitamin D gummies at my desk. My desk is pretty minimal, but it can get pretty cluttered, which can affect my mental state. However, I have this beautiful painting that I got from Uprise Art and the artist is Kristin Texeira. So whenever I direct my eyes, I naturally look at that art piece because it brings me joy. And I think it's important to have things on your desk that bring you joy.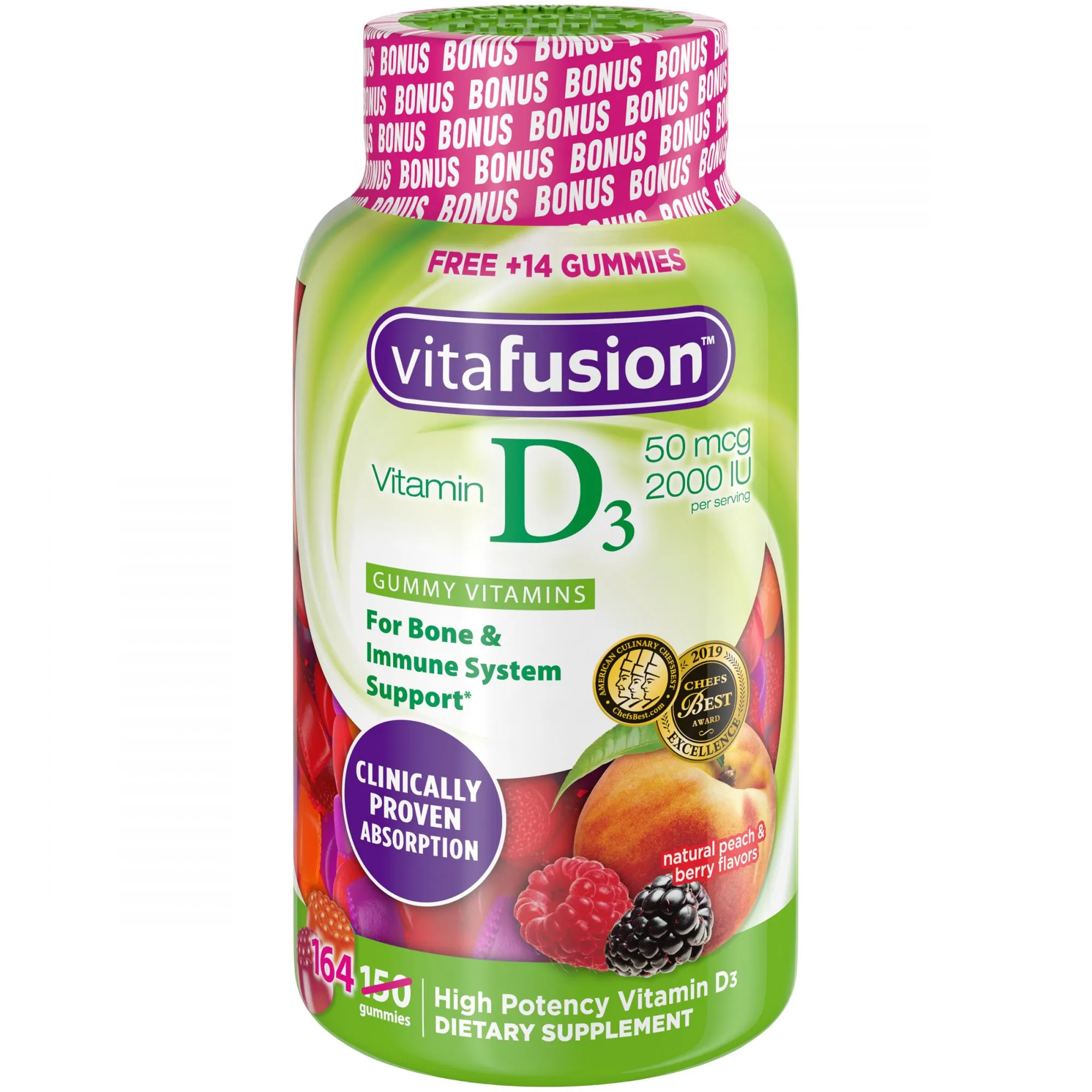 Mid-Afternoon Pick-Me-Up: I never eat lunch at my desk. I think it's important for me to get out of the office. If I didn't bring my lunch, I'll walk down the block to the market, grab something to eat for lunch, and stay there for a little bit. Changing my environment really inspires me and helps me reset a little bit. I'll be very honest, I will do a little work during lunch, like catching up with emails. But it's really nice to have this time alone to reset. However, as a team, we try to do a team-lunch outing at least once a month.
Self-Care Rituals: When I'm thinking of something in my head obsessively, I've started getting into the habit of asking someone for help. For instance, last week I asked one of my trusted advisors about this business problem I've been mulling over. And this week, I reached out to my internal team; we're very collaborative. I'll put something on the calendar for a 15-minute quick think because sometimes, I just like to get my thoughts out there. 
Email Solution: I use this email extension, but it works with new emails to help them circle to the top of my inbox when I'm ready to answer them. I'm an inbox-zero person because if I see a headline that I know I absolutely don't have time to tackle, I will use the extension to come back to it the next day or next week.
Flexible Work Environment: Every Friday, our team works from home. We're pretty flexible about our working environment and that time alone and the freedom to choose our environment every Friday has been super helpful. I love working from a coffee shop; the more crowded the better!
Boundaries at Work: Knowing what your boundaries are are so important, especially when work starts to pick up. I try to create a framework for myself for whether I say yes or no about certain things. For instance, this year I wanted to protect my time a little more, so when I get those types of mentorship questions in my inbox, I made a promise to limit those types of meetings to founders or women who come from an underrepresented background. That's a personal value of mine to bring more support there. Protecting your time is important.
It's an unspoken rule at GNI that we don't send work emails or work Slack messages after 6 or 6:30 p.m. But if I do think of something and I want to write an email, I'll schedule it to go out in the morning at 10 a.m. instead of pushing it out late at night. Our team works really hard and it's tempting to look at our emails, but we try to set the boundary for each other.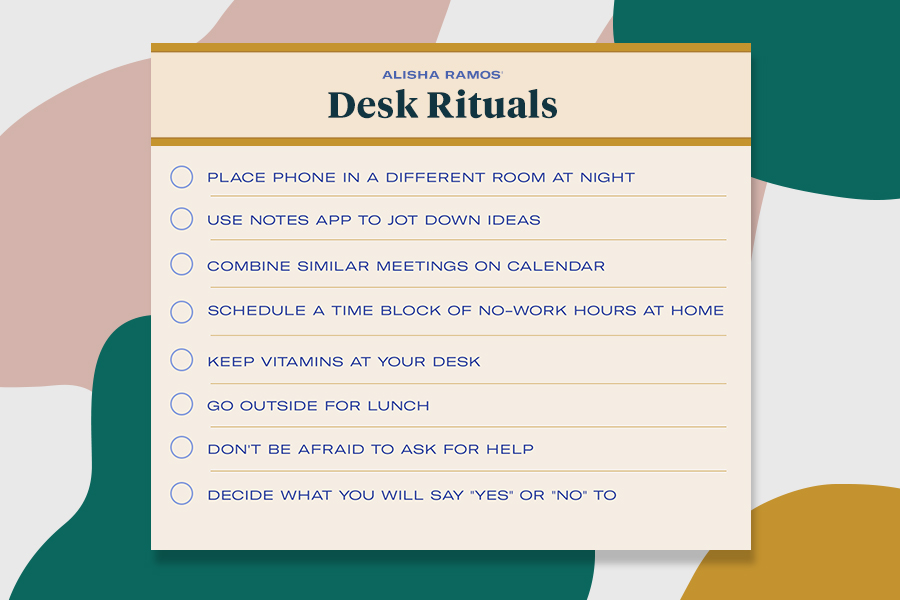 No Notifications: I don't have any notifications on my emails or social media channels. This has really helped curbed any temptations to impulsively check them over and over again. 
Work-Life Balance: My first job out of college, I worked as a consultant and had zero work-life boundaries. I was working from 6 a.m. to 3 a.m. and then I would have to go back to work at 6 a.m. That was a really great learning experience for my professional career because that life is just not sustainable and it can lead to burnout. It kind of opened my eyes that work doesn't have to be that way and that you can have a life outside of work, but it has to happen from the top. If the CEO or the manager doesn't practice that, then that behavior can begin to trickle down. 
After Work Slow Down: When I get home, I make sure not to look at my work email for the entire night. But if it's a busy season, I'll schedule a time slot after work to make sure I cook, eat, and connect with my partner so we have time to actually talk to each other and do puzzles together. I try to set that time boundary for myself.