13 Girls' Night Ideas For the Ultimate GNO or GNI With Your Lady Gang
From at-home karaoke to paint and sip classes.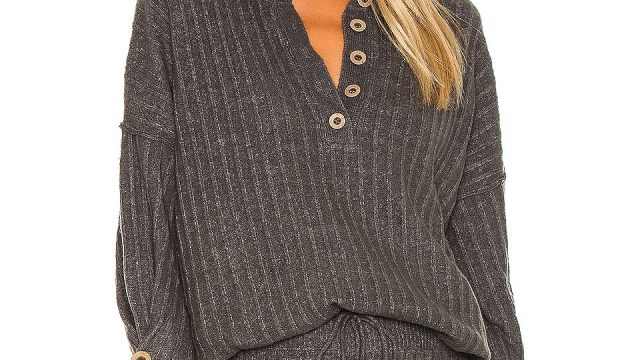 In our minds, girls' night = best night. There's simply nothing better than hanging out with your closest gal pals, laughing, dancing, and singing the night away. And while the coronavirus (COVID-19) pandemic might stop us from heading to our local karaoke bar to belt out Miley Cyrus's "GNO", we can create an epic girls' night in. Plus, there are a few pandemic-friendly girls' night out options you can still safely experience.
In the pre-pandemic days, girls' night out meant getting dressed up, hitting a swanky restaurant, and capping off the night by dancing our asses off at a bar. However, some aspects of this trusty scenario can still happen in the Covid era; getting dressed up just might mean bundling up for outdoor dining and dancing at a bar is replaced by dancing in our living rooms (which is arguably more fun).
Below, find the best girls' night in and girls' night out ideas for your next lady gang hangout.
Girls' night in ideas:
TBH, girls' night in is often more fun than a girls' night out. There's no fuss of finding the perfect outfit, choosing a restaurant, or getting distracted by other people around you. It's simply you and your best friends, enjoying each other's company. Plus, you never know where the night might lead you: from girls' night games to movies to baking to getting tipsy on the couch, the girls' night in options are endless.
Most of these girls' night ideas can be made virtual, too, if you want to hang with your long-distance BFFs, or include some who aren't in your pandemic-safe pod.
1. Set a no phone rule.
First thing's first: Don't let technology get in the way of your girls' night fun. Nothing's more annoying than hanging out with someone who continuously scrolls on their phone mid-conversation. Put your phone away and connect with your girlfriends screen-free, no matter what you're doing.
2. Play girls' night games.
One of the best parts of quarantine was the revival of old-fashioned games, like puzzles and board games. Rummikub, Sequence, Code Names—old school board games returned with a vengeance, and we're here for it. Opt for some friendly competition during girls' night in by playing any game your heart desires.
For the Girls
$24.99
Shop it
Amazon
If you're a fan of Cards Against Humanity and What Do You Meme?, try For the Girls, aka the ultimate girls' night card game. Drinking games always make things interesting, too—just make sure they're Covid-friendly.
3. Watch a girls' night movie.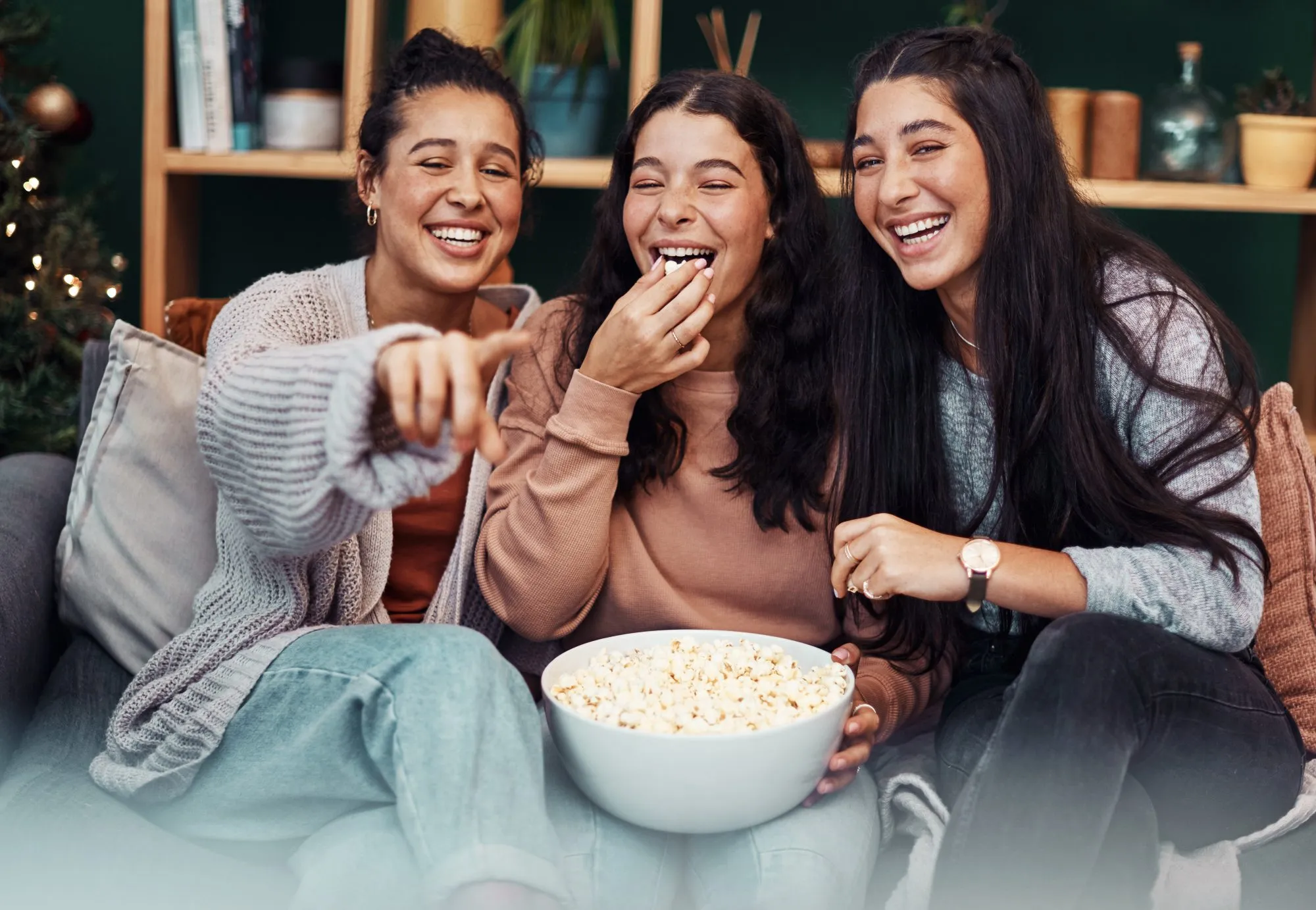 Movie nights are a favorite pandemic pastime, and for the perfect girls' night movie, turn to chick flicks. No guys are around to whine about the choice, and you're free to gush over Bradley Cooper's beard as much as you please. Cuddle up on the couch with a bowl of popcorn, your drink of choice, and enjoy. Check out our favorite '90s rom-coms for inspo.
4. Throw an at-home spa night.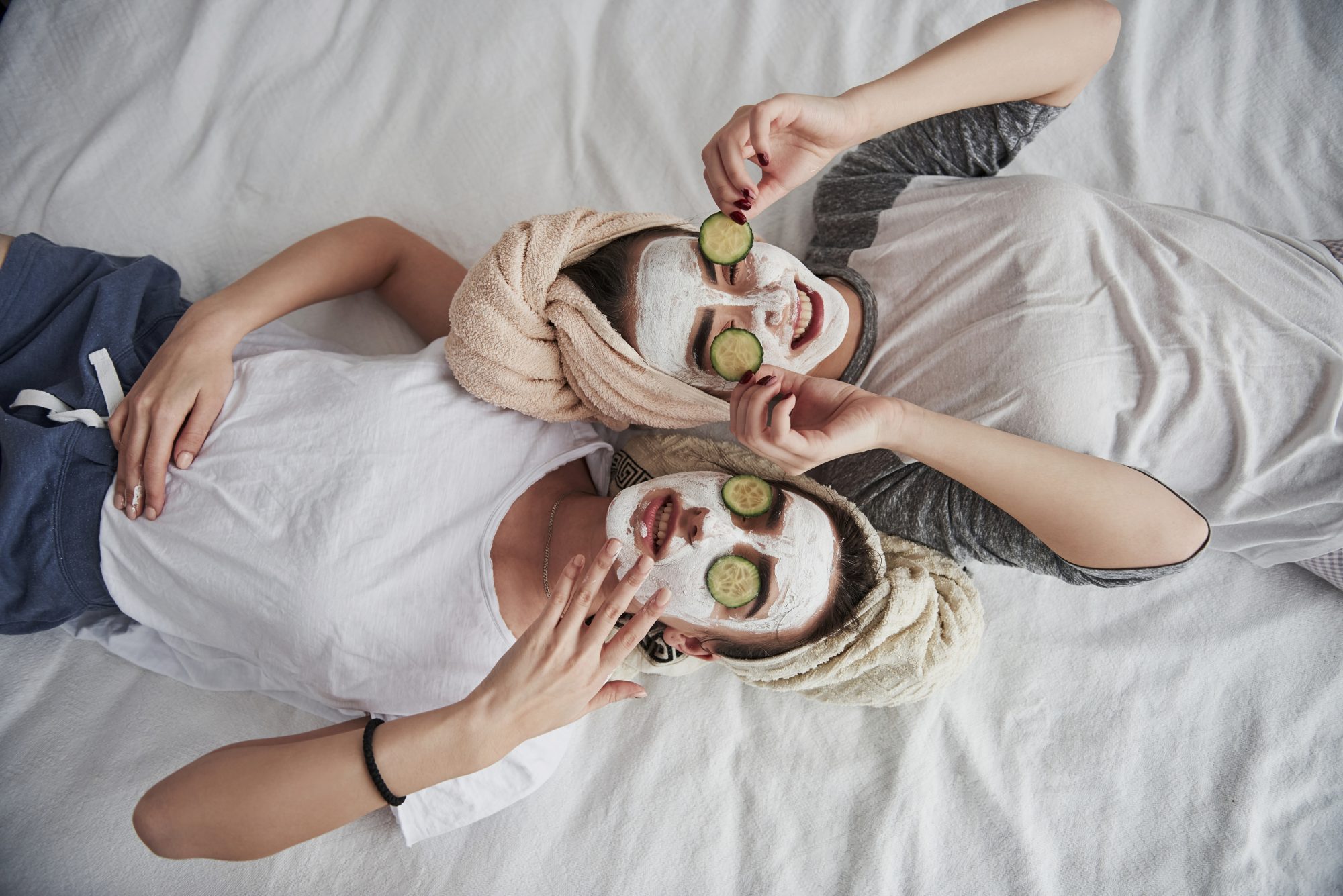 Everyone deserves some pampering every now and then, so why not encourage your BFFs to treat themselves with an at-home spa night? Assign everyone a task: face masks, manicures, massages, appetizers, and wine, of course. Show up in your comfiest clothes and slippers, sit back, and relax.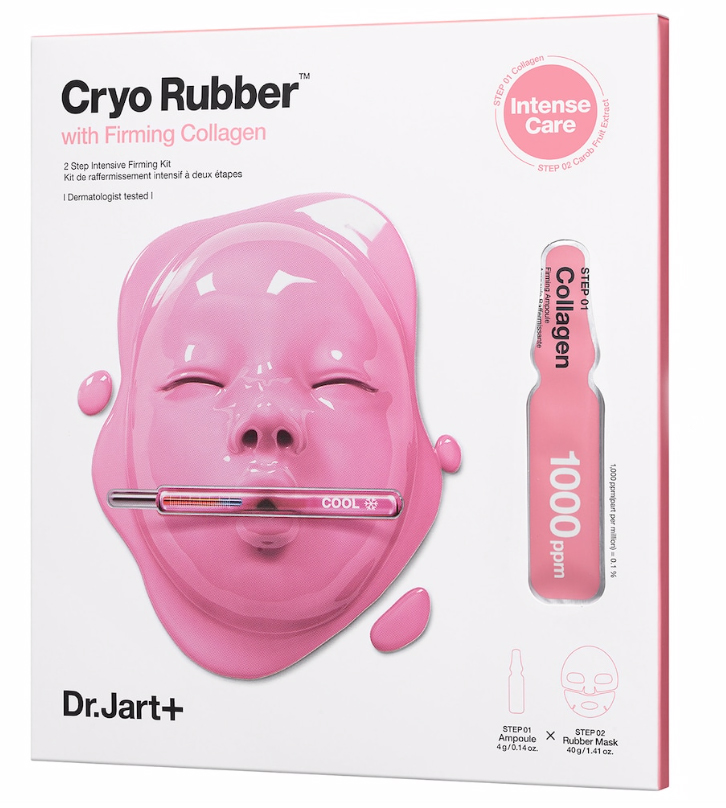 Dr. Jart+ Cyro Rubber Mask with Firming Collagen
$14
Shop it
Sephora
This is one of our favorite at-home face masks. It helps calm redness, leaving you with a healthy-looking glow.
5. Cook a girls' night dinner.
Throw on your chef's hat and get your hands dirty in the kitchen with your gal pals. Cooking is a great bonding experience, since you're learning a new skill and working as a team. Plus, sitting down to eat something you created together is super rewarding.
6. Order takeout.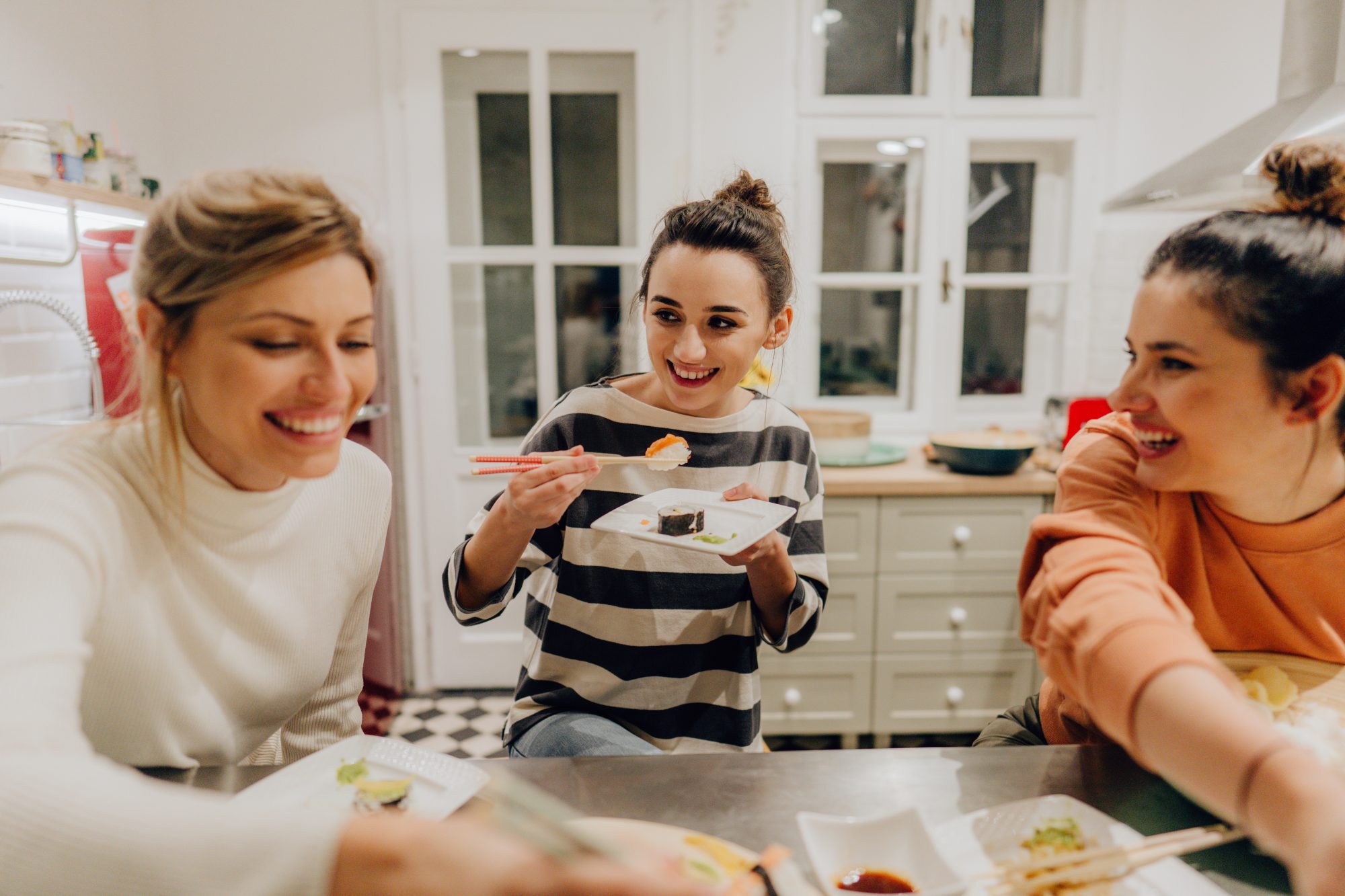 If cooking isn't your jam or you're looking for a night off in the kitchen, opt for ordering in with your girlfriends. To make things fun, have each person choose a restaurant and order a shareable plate for a wide variety of food.
7. Bake treats together.
For the group of girlfriends with a major sweet tooth (guilty), bake some treats together during girls' night in. Whip up a batch of brownies, cookies, cupcakes—whatever you're craving. Then, indulge and #treatyoself to a hearty serving of fresh-baked goodies.
8. Do at-home karaoke.
Since actual karaoke bars are currently off the table for girls' night out, create your own stage at home—even if that simply means the living room rug. This Wireless Bluetooth Karaoke Microphone is sure to be a crowd-pleaser, as it allows you to belt out all your favorite hits at home (which is way less intimidating than a real bar, TBH.) Buckle up for a late-night filled with laughs.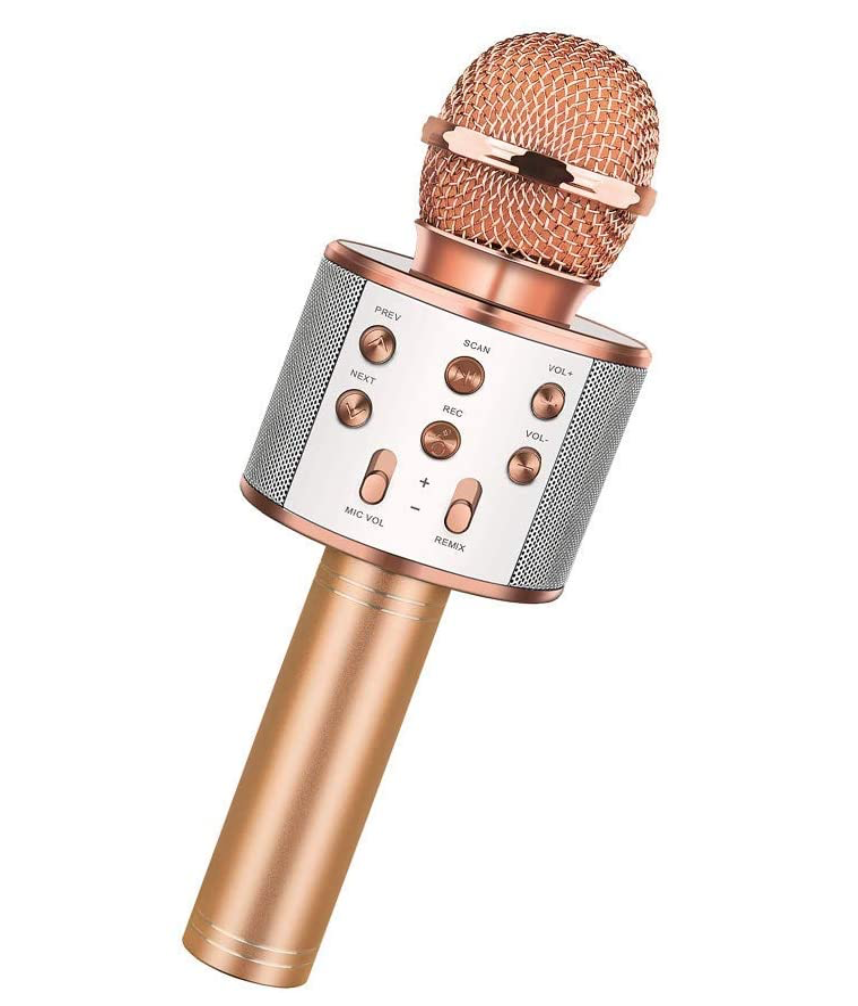 Wireless Bluetooth Karaoke Microphone
$25.99
Shop it
Amazon
9. Wear these girls' night outfit ideas.
Whether you're having a girls' night in or girls' night out, dress for the occasion. Whip out your favorite loungewear set for girls' night games or opt for your newest animal-print jacket you've been dying to wear for girls' night out. Your gal pals will shower you with the compliments you've been waiting for.
Free People Around the Clock Pullover
$78
Shop it
Revolve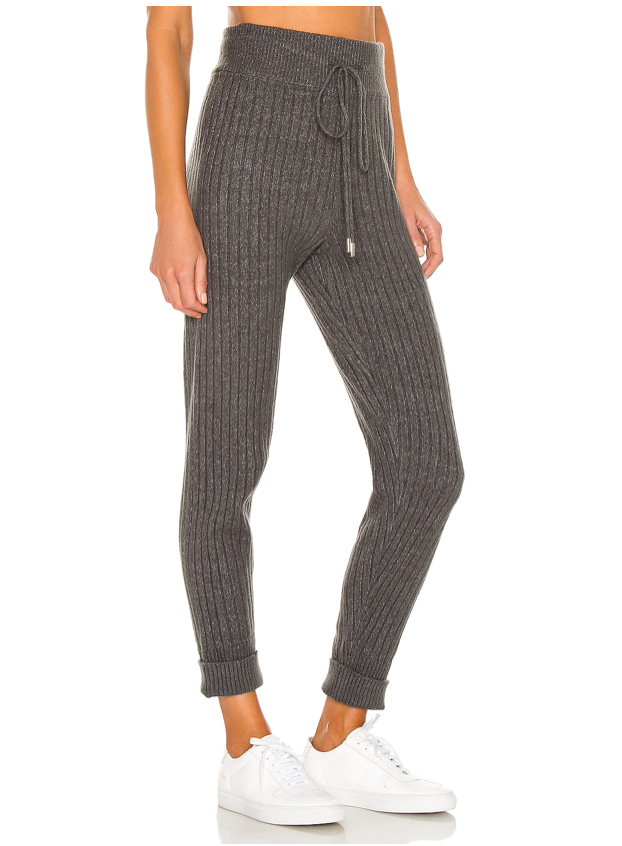 Free People Around the Clock Jogger
$68
Shop it
This matching set from Free People looks oh-so-cozy, and it comes in the above charcoal grey, neutral oatmeal, and a deep wine. You'll surely wear this comfy number during girls' night in and beyond.
Girls' night out ideas:
While girls' night out looks different during the pandemic, it's still a possibility, as long as you take the necessary Covid-safety precautions with your pod. Find three pandemic-friendly girls' night out ideas below.
1. Hit the town for a girls' night out dinner.
You can never go wrong with simply going to a restaurant for girls' night out. Make it a special ordeal by choosing a new restaurant for everyone to try, get dressed up, and enjoy quality conversation over a good meal. To ensure everyone really takes advantage of the time together, make a "no phones" rule when you sit down at the table.
2. Go bowling.
Bowling is seriously underrated, in our opinion. It's fun, low-key, active, and takes you back to being a kid. Reserve a lane or two at your local bowling alley and prepare for a girls' night out filled with friendly competition, laughs, and beer, most likely. Most alleys currently open require face coverings and are rigorously cleaning their bowling balls and shoes.
3. Sign up for a paint and sip.
Attending a paint and sip class (in-person or virtually) is a creative and fun girls' night out all in one. Channel your artistic side by painting a canvas while sipping on some yummy wine and chatting with your girlfriends.
4. Do something outdoors.
During the pandemic, most outdoor activities can be made safe. This winter, opt for skating at your local ice rink, and come spring, have an outdoor wine tasting. Summer girls' night out options are endless, and fun fall activities include pumpkin carving.