The "Girls" finale won't include these two girls, but we totally get why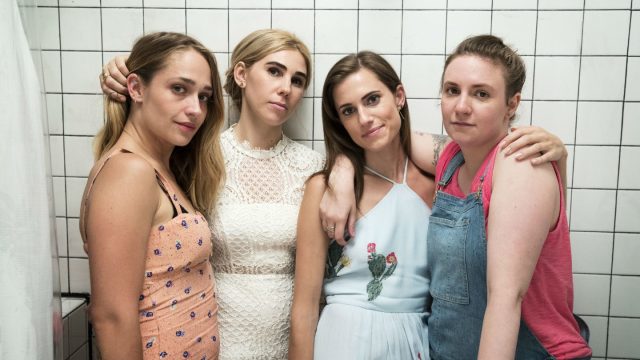 We're waiting impatiently for the final episode of HBO's series Girls this Sunday because we've become so invested in the lives of all four women that we can't tear our eyes away from all the disasters that have ensued. However, Jessa and Shoshanna won't be in the Girls finale, since they've already made their exit in this past Sunday's penultimate episode. Don't worry, we're crying, too.
Lena Dunham, Girls' creator and star, announced that cousins (but not really friends in the traditional sense) Jessa and Shoshanna made their last appearance in the episode "Goodbye Tour." She posted a picture on Instagram, which has since been deleted, showing appreciation for working with Zosia Mamet and Jemima Kirke and saying how much they will be missed.
We know this is hard to handle, especially considering how awesome Shoshanna's character has become, but we can't say we're really surprised. Shoshanna made it pretty clear that she didn't want to be part of this foursome friend group anymore, and Jessa and Hannah sort of apologized and reconciled at the end of last week's episode. We suppose it's time for them to move on.
Besides, Shoshanna and Jessa never really had a connection with Marnie, so it's not like they have unfinished business with her. At this point, it's just the relationship between Marnie and Hannah that needs to be addressed in the finale. Will they stay friends? Will they try to mend the distance that has grown in between them?
Even if it makes sense for Jessa and Shoshanna to be absent from the Girls final episode, that doesn't mean we won't miss them terribly. You may not have known this, but we've also already said goodbye to Elijah, who's on his way to becoming a Broadway star, Adam, who's going to stick it out with Jessa, and Ray, who has found romantic bliss with Abigail.
We get it. The struggle is real. The end of an era is upon us.