Girl Scouts from around the world are writing letters about making positive changes, and it is so inspiring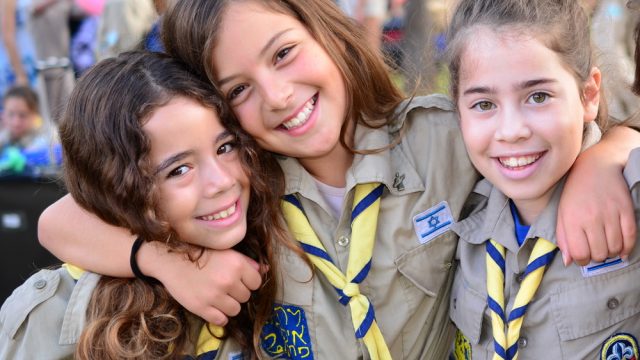 Okay, we like a good heart-wrenching story as much as the next person. We just found out that Girl Guides and Girl Scouts worldwide are writing about making positive changes, reported Teen Vogue, and it is soooo inspiring. Before you read any further, break open the Kleenex — STAT.
For the project, Girl Guides and Girl Scouts are writing letters about everything from sharing their hopes to sharing their fears, reported Mashable. For this year's World Thinking Day, which was February 22nd, the World Association of Girl Guides and Girl Scouts (WAGGGS) launched the letter-writing campaign and hoped its 10 million members would participate.
Great idea, right?
And the letter-writing goal? In part, "to share their hope and ambitions for a better world with girls across the globe so that together they can form a stronger collective voice about issues that affect them, such as gender equality and discrimination," WAGGGS' website states.
Hear ye, hear ye! And participate, the girls did.
Here are some of the letters, though we could seriously read them all day. They definitely give us #inspogoals.
Crying yet?!
And, of course, Girl Guides and Girl Scouts around the globe are participating.
Inspired? We are! You can read more about the Girl Guides and Girl Scouts on WAGGGS' website, too. Now, excuse us while we go write letters of our own, because why not?