The Girl Scouts are adding the first salty-sweet cookie to their roster, so start padding your savings account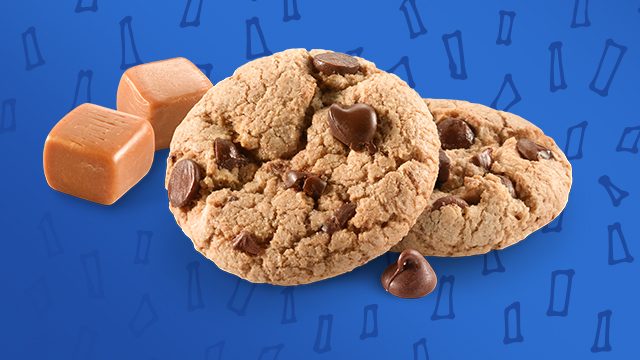 We can probably all agree that Girl Scout cookie season is, hands down, one of the best parts of the year. And now there's another reason to look forward to it. Girl Scouts of the USA is introducing a brand new cookie, and it sounds amazing—especially if you like your cookies salty and sweet at the same time.
According to an announcement on the Girl Scouts website, the organization will release a brand new cookie flavor in 2019, its first new flavor in two years and the first ever salty-sweet cookie: Caramel Chocolate Chip. Okay, so they're combining two of our favorite flavors into one cookie? Fine. We're sold.
Here's the Girl Scouts' description of the new treat: "The new Caramel Chocolate Chip cookie features rich caramel, semi-sweet chocolate chips, and a hint of sea salt in a chewy cookie."
Yeah, that sounds pretty delicious to us. And if you've got dietary restrictions that require you to miss out on a lot of sweet stuff, don't worry—this one is gluten-free. There is bad news, though. Girl Scout cookies vary from market to market depending on which bakery they come from, so there's a chance that the Caramel Chocolate Chip cookies might not be sold in your area. Time to start crossing all your fingers and toes.
Unfortunately, we'll still have to wait a bit before we can find out if they're sold near us and try them. The cookie selling season starts in January, so if you get any cash gifts for the holidays…well, you might want to hold onto them, because we have a feeling that you're going to want to buy a box (or four) of this new flavor. And some Thin Mints for good measure, because who could ever possibly get tired of Thin Mints?
If you need us, we'll be dreaming about what this new flavor will taste like. Is there anything more wonderful than Girl Scout cookies?