This girl reorganized all 200 of her eyeshadows into one giant rainbow palette
Every makeup lover knows that there comes a time when you just have too much stuff and you need to organize. With eyeshadow or blush, a good way to consolidate your stash is to "depot" the makeup, or take the color itself out of the bigger, bulkier tray and put it into something smaller. It's time-consuming but can make life way easier in the long run. And one girl made a DIY rainbow color palette with her eyeshadows — over 200 colors in all — proving that when it comes to makeup kits, you might already have everything you need.
You just have to visualize it.
Reddit user Gina Luttrell described the process in a post, saying that it took about 20 hours. She saw that her eyeshadow colors were taking up too much space and went about diligently removing them from their little homes. Then she got busy organizing them by color because she couldn't stand them looking all "messy."
Sadly, she did lose a few shadows in the process (if you're not super careful with depotting, you can break stuff), including Kat Von D's Shade and Light Eye, Urban Decay's Electric, ABH Modern Renaissance, Juvia's Place Nubian 2, and Viseart Dark Mattes. R.I.P.
Here's how it all began.
Some of the process: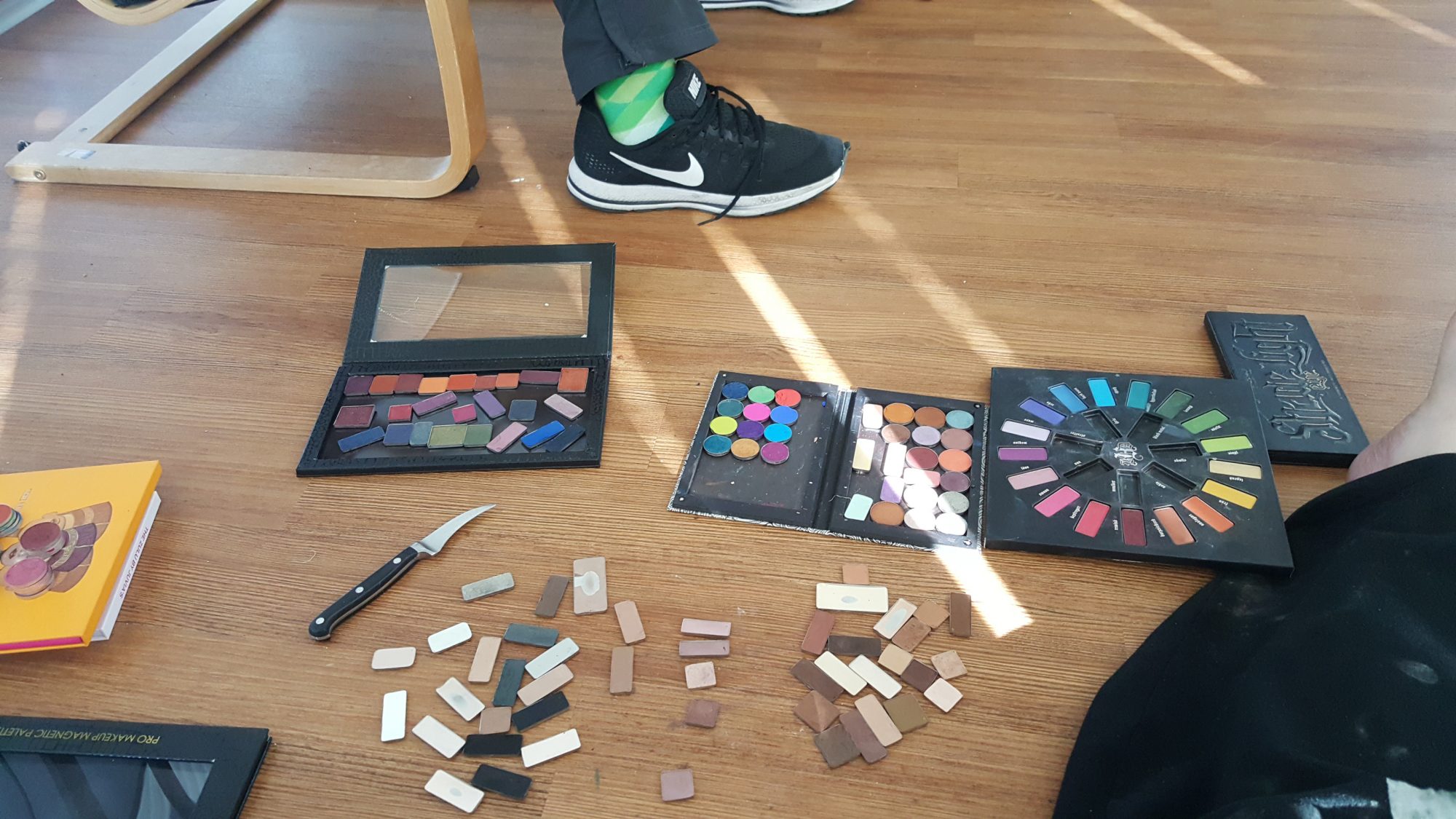 What a wreck.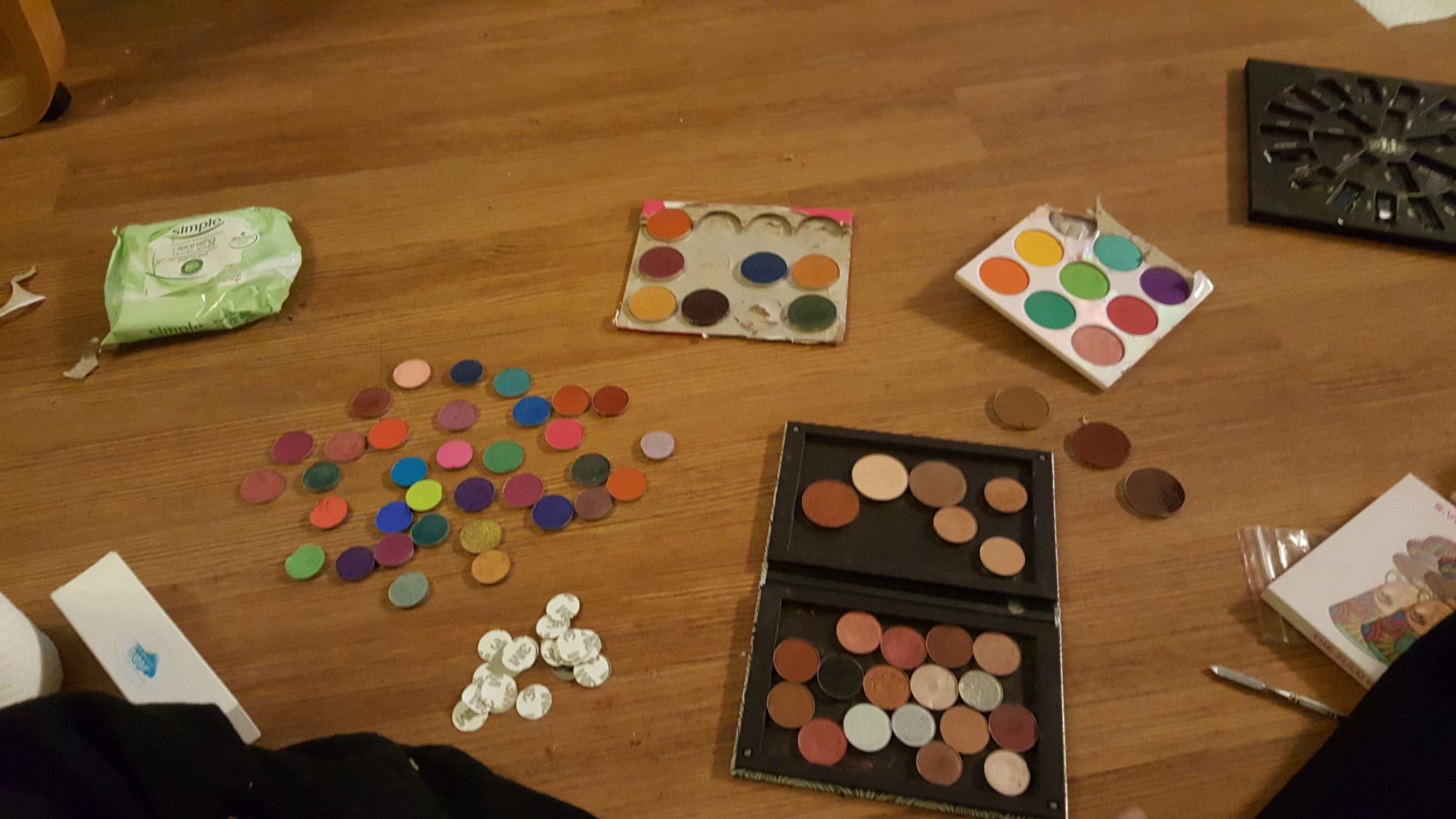 The finished product!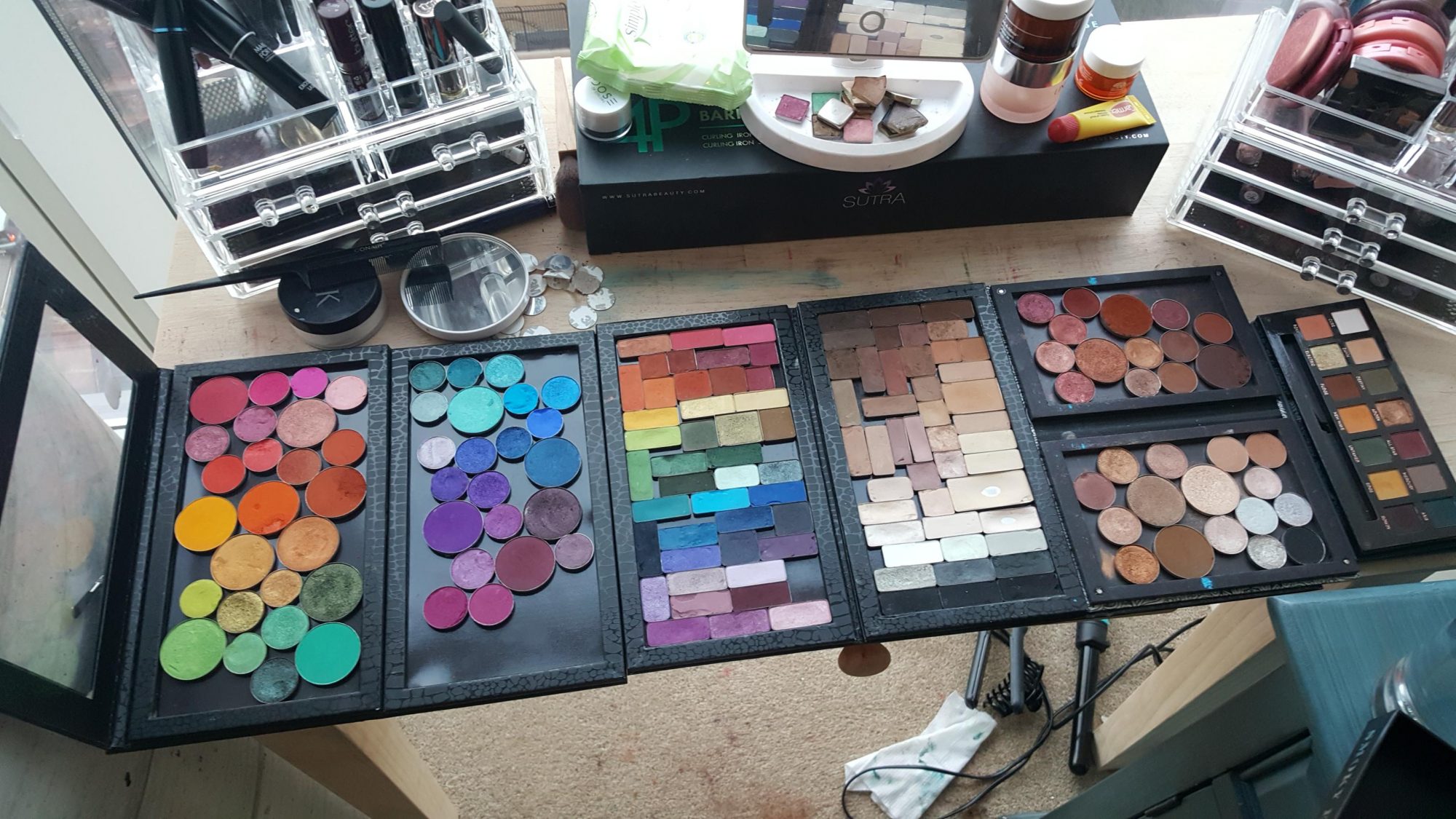 The result is absolutely fabulous, so if you're running out of space in your vanity or are looking to refresh your makeup station, this isn't a bad way to do it.