Adorable girl has taken a picture in her mom's wedding dress every single year
There are a lot of cool photo projects floating around the Interwebs these days, but one of them in particular is hitting us right in the feels. Since mom and blogger Brandy Yearous gave birth to her 12-year-old daughter, Allison, she's taken a special birthday photo of Allison wearing…(wait for it)….mom's wedding gown.
I know. Her wedding dress! We think this is an absolutely adorable idea. For one thing, we love wedding gowns. (I mean, obviously.)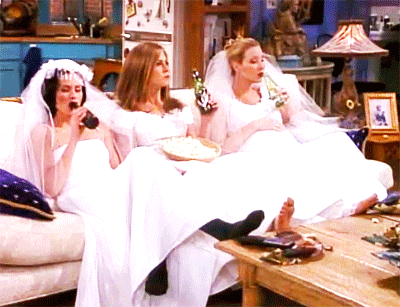 Plus, daughters wearing their mothers' wedding dresses have a way of making our hearts explode into doves and white rose petals.
Yearous, who did a similar photo series of her son wearing her husband's jeans (awww), says she started the project after reading an article "about a cute idea where you take a picture of your child every year on their birthday in the same piece of their parents' clothing so you can 'watch them grown into an adult.'"
Here's Allison as a tiny baby wearing her mom's gown: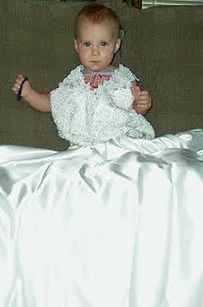 And here she is on her most recent birthday: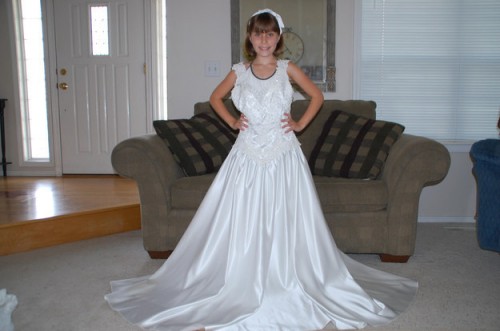 Allison is indeed growing up!
And gosh, she looks pretty darn precious in her mother's wedding dress. "I chose my wedding dress for a lot reasons. One, because I want to get more than one day's use out of it! Two, I really think she's going to want her own dress when she gets married, so what a wonderful way to celebrate my own marriage than to pass a tradition down to my only daughter." Yearous says. "Three, I think it will be a great memento to show at her wedding someday."
We couldn't agree more. Imagine having something like this on display at your wedding reception…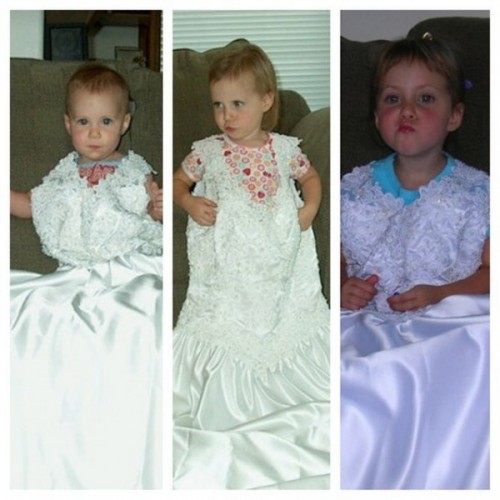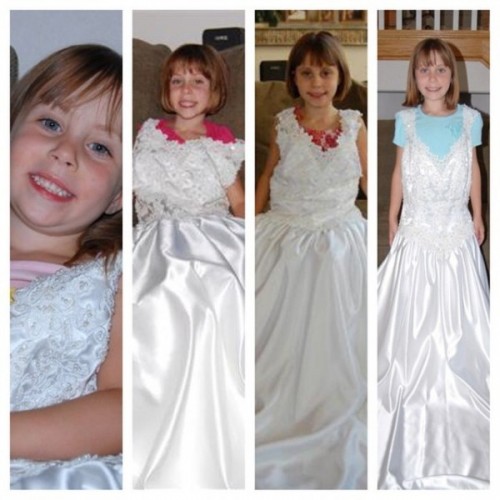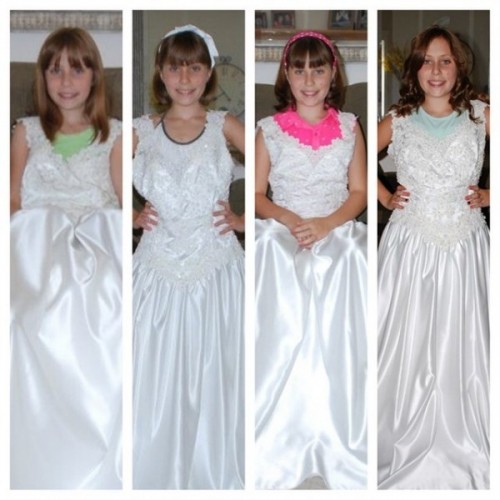 We're getting teary-eyed just thinking about it.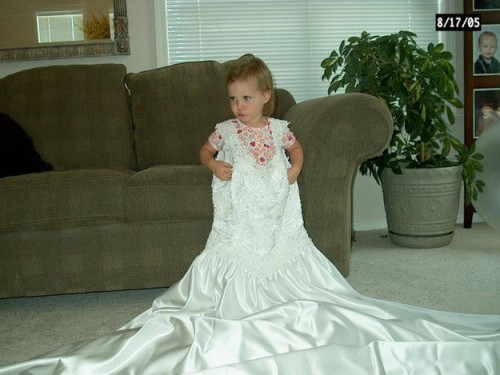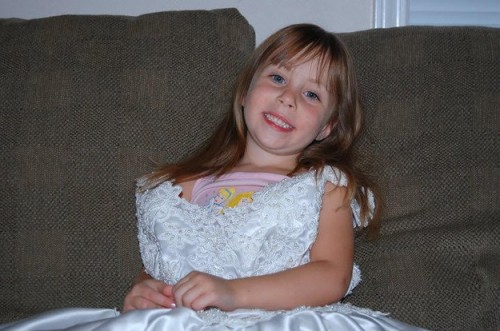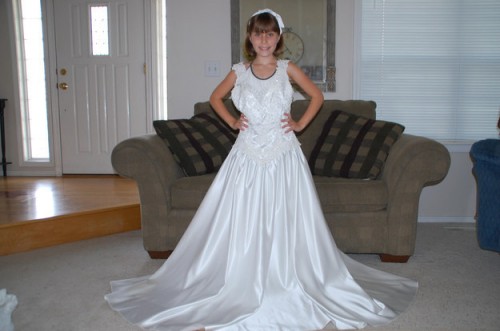 BRB. Crying.