This girl accidentally wore an outfit that made her look like Pinhead Larry and the internet can't handle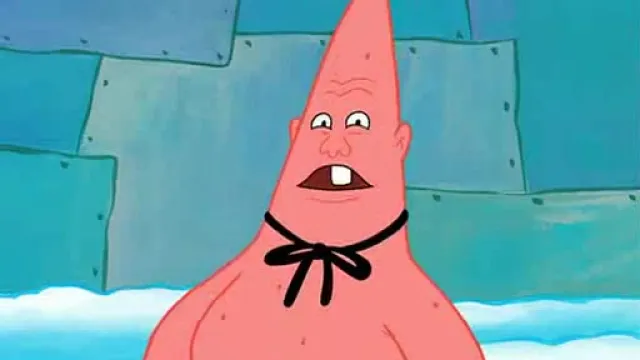 Sometimes you go to that extra effort to put yourself together in the morning. You want to impress everyone around you with an on-point outfit. In doing so, you don't expect to accidentally dress exactly like an obscure character from Spongebob SquarePants. In fact, that's probably one of the ~last~ things on your mind as you add all of your très chic accessories.
Tessa tweeted a picture of herself next to a picture of Pinhead Larry from Spongebob SquarePants. She said her boyfriend immediately pointed out their outfit similarities. And she's had a great sense of humor about the whole incident.
She even changed her Twitter name to "Pinhead Larry" after the tweet went viral.
ICYMI, Pinhead Larry is a character that shows up in Sandy Cheek's dream. It's basically a variation of Patrick (hence the resemblance). Only Larry wore a conspicuous black choker, much like what Tessa paired with her light pink jacket to complete her adorable ensemble.
Of course, people on the internet went nuts after seeing the picture.
Some people defended her super outfit choice. false
https://twitter.com/udfredirect/status/806227732140957698
Others pointed out that they wanted to be in a relationship where you can point out such silliness to your significant other.
While still others hoped Tessa would stay true to character.
false
While we totally see where everyone is coming from, we still think that Tessa looks great. She's owning her outfit and looking super cute. Plus, she's clearly getting a kick out of the whole thing.
Needless to say, when you wear something bold – no matter who you may be accidentally #twinning with – you just need to make it work.