The woman who brought us "The Girl on the Train" is already casting her next thriller and we couldn't be more excited
After reading "Girl on the Train" and then seeing the equally as incredible film, we are officially obsessed with British novelist Paula Hawkins. Which is why we are so excited that she has already begun casting her next thriller.
Based on the actors cast in Girl on the Train, we can only imagine the badassery that will happen on her next film.
The next project is "another thriller [that] deals again with women's relationships to each other," Hawkins told People. "It's [about] sisters that have been estranged for a long time and the things that happened to them in childhood and how they've interpreted those things, [leading] to this big split in their relationship and in their family.
But if we know Hawkins (which we obvs do), there's gotta be a twist and some death in there somewhere.
"Of course there's also dead bodies and that kind of thing, she added.
We have no doubt that the casting will be just as perfect on the new thriller as it was on the last.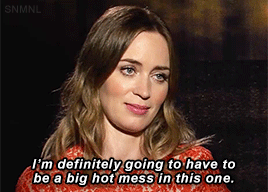 Emily Blunt stars in Girl on the Train as an alcoholic divorcée, and as always, she's fantastic.
"I was really happy about the casting of Emily Blunt as Rachel, Hawkins also told People. "I love Emily as an actor and I think she's got amazing range and can do such varied things.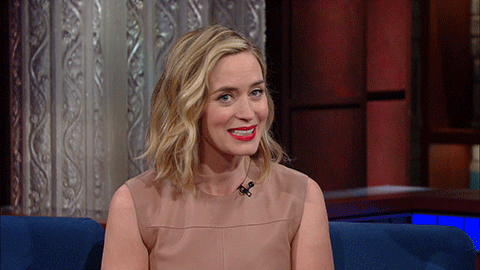 Justin Theroux plays opposite Blunt as her ex-husband and Haley Bennett plays the missing woman — a role Hawkins said she "did a really great job with."
"I think all the performances are really good, it's been a very happy experience for me, Hawkins said about the entire cast.
We couldn't agree more. And now we can't wait to see who is cast in the next thriller!