The girl from The Shins has her own band, and their latest music video is awesome AF
Multi-talented musicians don't come around too often, but Jessica Dobson from Seattle band Deep Sea Diver is a lucky lady who falls into that prestigious category. Even if her name doesn't ring a bell right away, you probably know her work because she's toured with one of our favorite bands The Shins, andthe Yeah Yeah Yeahs, and Beck (as their guitarist).
It's called "Wide Awake," and the moody video will jolt you wide awake with Dobson's bold, breathy lyrics that come in after a steady musical build-up.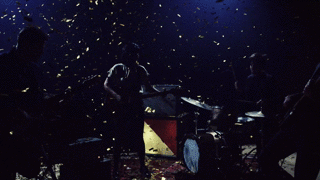 Are you ready for a fiery boost of feminine empowerment?
https://www.youtube.com/watch?v=JIP1Jpi4Sxs?feature=oembed
"Wide awake / And I'm chasing after you / Like a tidal wave / Rushing around the heels of your every move"
We love the delicate balance of explosive rock and low-key intimacy that Deep Sea Diver has achieved here, not to mention the strength of Dobson's pipes! Her stage presence in this video is also totally striking, so we can only imagine how amazing their live show would be.
Can we just admit that it's rare to see a video where the music and lyrics take center stage — and neither are too overwhelming? Okay, it's becoming clear that we just dig everything that's happening here.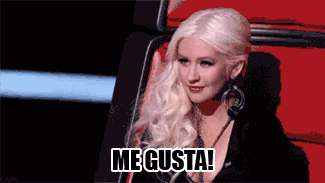 This might make you want to binge watch some film noir and channel some dark creative juices, and if so, we're so there with you.
If you like these sounds, Secrets is available to be owned by you. Yup, it can be purchased right here on iTunes. Oh, and Deep Sea Diver have upcoming tour dates as well:
10.29.16 Disjecta Portland, OR
11.07.16 Paramount Seattle, WA (with The Head and The Heart)
Discovering new music is fun and everything, but we have a feeling we'll be settling down with Deep Sea Diver for a while. Definitely our new obsession.