We're all mesmerized by the Girl Eat World Instagram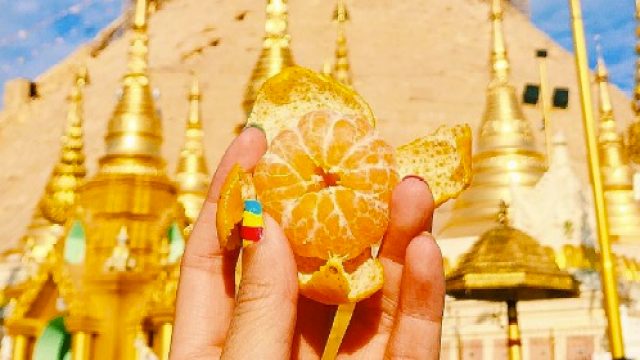 You know how when you see a pretty plate of food you don't want to actually eat it because the plate is so beautifully constructed it could very well be labeled a work of art? Well, Instagram user Melissa Hie of @girleatworld takes that art one step further with her beautiful Instagram photos! We're not the only ones who see the merit in Hie's work — she currently has more than 260,000 followers (and counting)!
According to her blog, Hie began traveling extensively in 2009 when she moved to Singapore — the "strategic location" allowed her to travel in a timely and cost-effective manner. The pictures she took of local street food received positive feedback on Facebook, and so she decided to start her Instagram.
We can't stop salivating over these photos. Below are some of our favorites. And now we all have the travel bug.
What's more beautiful: the food or the scenery?
So, so cute. You can tell so much about place just by looking at this picture.
We all know that Hello Kitty is a friend, but did you know Hello Kitty is also a food (specifically, a donut and dim sum)?
Hie has quite an eye for color:
How is this not in Travel & Leisure magazine?
In the words of Liz Lemon, "I want to go to there."
This drink, already pretty on its own, looks even more magnificent set against the Santorini scenery!
We "heart" this heart!
Until now, we didn't know ice cream could be sculpted!
This cookie looks even more delicious with this perfect background. 
The cracker is nearly translucent in this ephemeral-feeling space.
Both the location and food look like they belong to magical faeries: