Ginger Spice is having a baby, and we think that's incredible news!
Looks like Baby Spice might have some competition — it was just reported that Ginger Spice (better known as Geri Halliwell Horner these days) is pregnant with her second child! This'll be the first child she has with husband Christian Horner, who she married in 2015. Halliwell's daughter Bluebell, whom she had with a boyfriend prior to, just turned 10 this year.
The singer took to Instagram to spread the news, and even created her own hashtag!
As of now, she hasn't shared any more details — but hey, the social media blast is good for now!
Halliwell Horner has been working on a fourth studio album, so we wonder if this news will (rightfully) set her back a bit. She's also still making occasional appearances on television these days. Just this year, she was featured on The Great Sport Relief Bake Off. A few years back, she appeared as a judge on Australia's Got Talent.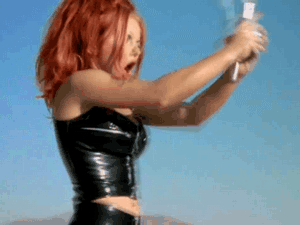 Of course, she's still friends with her fellow Spice Girls. In fact, she recently launched a website with Emma and Mel B. called "Spice Girls GEM", inspired by the 20th anniversary of their very first single. (It's okay to feel old right now.)
https://www.youtube.com/watch?v=QxZPC55SpmY?feature=oembed
As of yet, it's unclear what surprise the three girls are brewing up, but it's definitely something that lifelong fans will be happy about!