Gina Rodriguez and her new BF made their red carpet debut last night and aww forever
Our favorite Jane the Virgin actress just let us all in on the best kept secret of the year. Gina Rodriguez and her BF Joe LoCicero just made their first public appearance as a couple, and we're all in the feels! We don't think we've ever seen Gina this close to a significant other. She's either the most private person of all time, or a girl who's pretty selective with who she brings around. Either way, we absolutely respect her for it.
The two attended the 1st Annual Marie Claire Young Women's Honors in Marina Del Rey last night, looking so cute and happy!
Gina's new BF Joe shares her love for acting, and we think it's so sweet!
The couple sincerely look so delighted with one another! And their red carpeting flirting is just the cutest!
Seriously…we can't stop watching! They're so cute!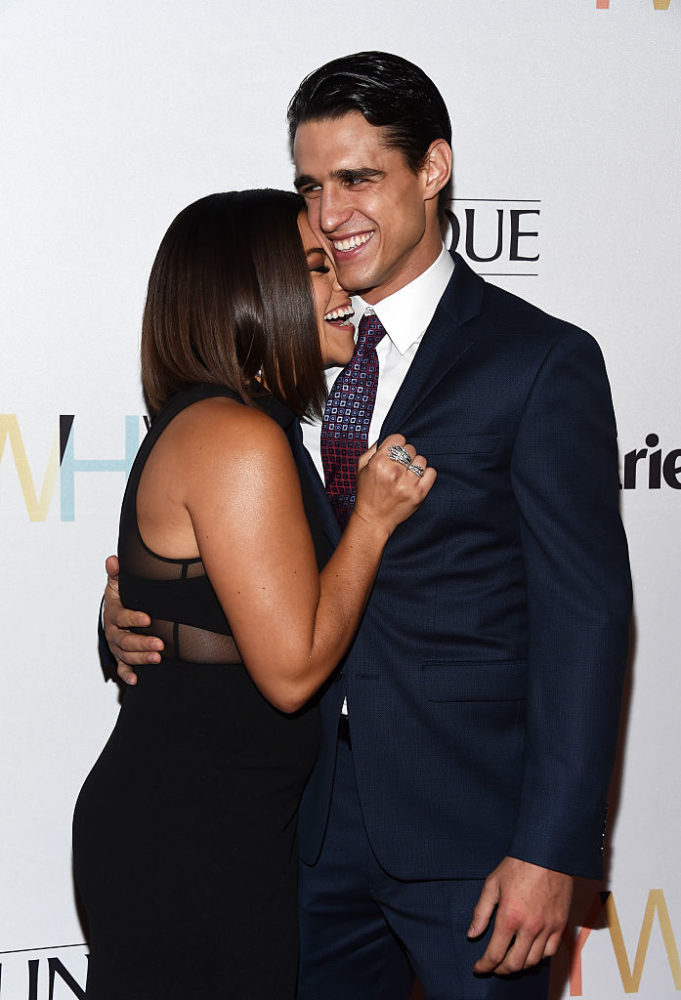 Gina has yet to post any pictures of Joe on her social media, although she did tweet some adorable #reallove observations not long ago about a mystery man. We certainly look forward to her sharing even more about her relationship in the future (if she wants to).
But, no pressure Gina! We totally respect your privacy!