Gina Rodriguez opened up about her history with depression and why she needed to stop filming Jane the Virgin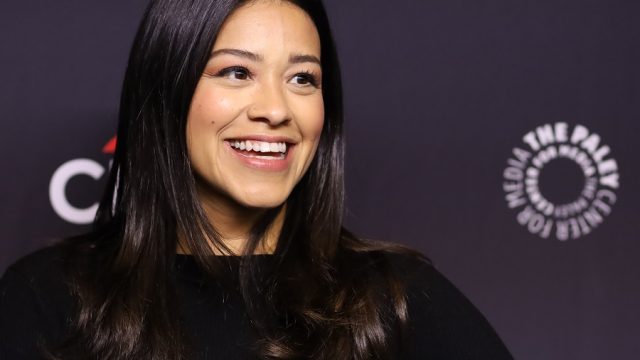 Jane the Virgin star Gina Rodriguez has long been open about her mental health. In the past, she has been willing to talk about her struggles with anxiety and body image, using her platform to shine a light on these difficult topics. Now, she has shared her history of depression and suicidal thoughts—as well as how her mental health has affected her work.
People.com reports that Rodriguez got candid about her work and anxiety at The Kennedy Forum, a mental health conference. She told NBC's Kate Snow that while filming the final season of Jane the Virgin she had to take a break.
"There was a point where I couldn't…push through every single time anymore, and I'm one of those human beings … where I'm like, I'll handle it later. I'll deal with it later. I'll figure it out later. I just have to do this now," she told Snow, per People.com. "All the while you're dealing with your silent little dragon in your head. And it came to a point, and this season was the first season where I had to stop production. I had a really tumultuous season, and I was unafraid for the first time to be like, 'I can't.'"
After Snow's husband, Chris Bro, opened up about his own struggles with depression, Rodriguez said that she, too, could relate. The 34-year-old actress revealed that she has been dealing with depression since she was 16, and she shared that she has experienced suicidal thoughts, as well. According to HuffPost, she added that social media allowed her to use her platform to speak about her experience.
"It opened a pathway to allow me to talk about it freely, to seek help, to be unafraid," she explained.
We strongly admire Rodriguez's willingness to talk about mental illness. It's so, so important to take care of your mental health, and if that means taking some time off, then you have to do what's best for you.
If you or anyone you know is dealing with thoughts of suicide, you can reach The National Suicide Prevention Lifeline 24/7 at 1-800-273-8255. You are not alone.