Gina Rodriguez just hinted that "Jane the Virgin" is ending, and we're waiting for Rogelio's Twitter meltdown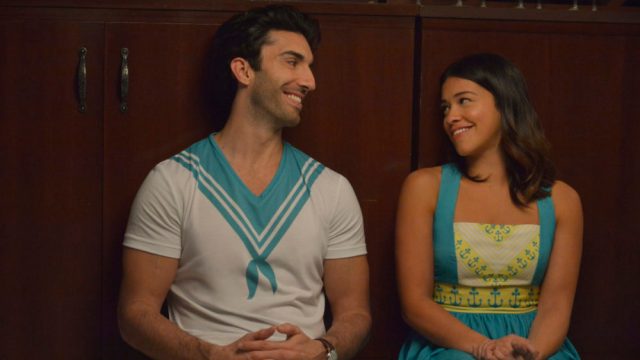 Here's some not-so-great news to bring you down on this post-Daylight Savings Time Monday: Jane the Virgin might be ending soon. While, unfortunately, all good things must come to an end, we were hoping that this specific good thing might live on The CW indefinitely, but Jane the Virgin star Gina Rodriguez is becoming a big movie star. She just premiered Annihilation. She's been trying her hand at producing and directing. She's developing multiple series for TV. She's taken all of Hollywood by storm with her warm, genuine heart and sharp, outspoken mind. So it shouldn't come as a surprise to hear her hinting at Jane the Virgin's impending end date, even though we wished this day would never come!
According to Variety, Rodriguez let a little something slip that maybe she wasn't supposed to during the Create & Cultivate and Fossil Women To Watch pop up in Austin, Texas on Sunday. While speaking about her time behind the camera this season as a first-time director, which was "the most incredible experience" and happened to be "the highest-rated of the season" (not a coincidence, probably), she said she plans to "do more [directing] next year — in our final season."
Our. Final. Season. Ugh, this is not good news for any Jane the Virgin fan, which honestly should be everyone!
The good news is that The CW has not made any official announcements yet about renewals for original returning and new series, so maybe this slip-up was just Rodriguez using the wrong words while on the spot. Jane the Virgin hasn't even been renewed for next year, let alone had any decisions made about whether the next season will be the last one. At least, that's what we're telling ourselves until The CW clears up this mystery.
Do the right thing and give us more Jane the Virgin, please, from now until forever! Rodriguez can multi-task, so she can become Hollywood's next big star while also playing Jane Gloriana Villaneuva for at least another 10 seasons, right?