Gina Rodriguez is taking on another HUGE role this season on "Jane the Virgin" because she's a total boss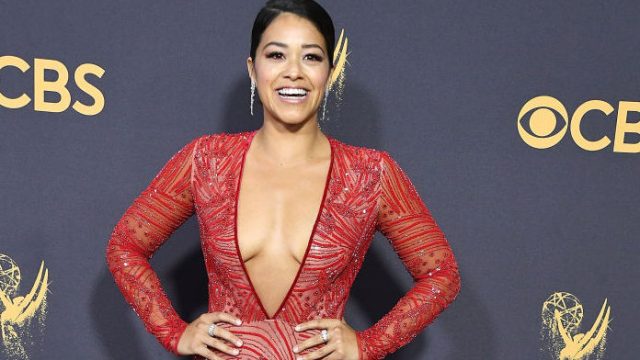 Gina Rodriguez never ceases to amaze us. We love her on camera as Jane Villanueva and off camera as a body positive activist/all-around wonderful human. And now, she's stepping into new territory: behind the camera.
We're prepared to be blown away. The star took to Twitter to share that she's putting her directing skills to the test this coming season, which returns October 13th on the CW.
Rodriguez shared a photo of the Directors Guild of America handbook, and the news that she's directing an upcoming episode of Jane the Virgin.
false
The actress is having a big year. In addition to trying her hand at directing on Jane, she's also developing two projects focused on immigration. First, she's working on Have Mercy, which will debut on CBS and follows the life of a Latina doctor. The second, Illegal, will premiere on The CW, home to Jane The Virgin. Rodriguez is an executive producer on the show.
We are very into this. It's no secret that there is a lack of female directors in the film and television industry. We're so glad to see Rodriguez get in there!
Rodriguez is also a major advocate of body positivity and we are ALL about it.
The CW recently opened up about her struggles with anxiety and body confidence, expressing discomfort being photographed and in the public eye. She's also vocal on her take on self-love, including this tweet from August that we can't get enough of. false
Keeping slaying, Gina. We can't wait to see your directorial debut!