Gina Rodriguez looks RED HOT in this off-the-shoulder cutout dress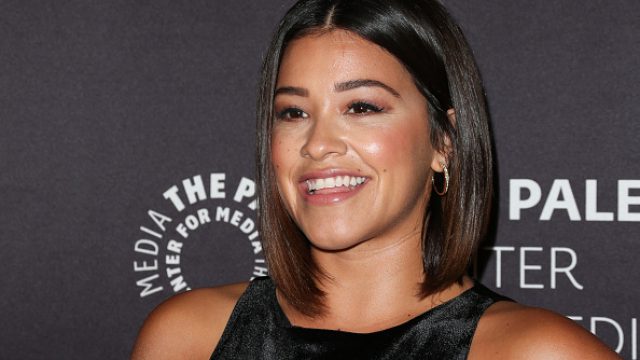 Not only does Gina Rodriguez have a track record for totally slaying on the red carpet, but she also has a track record for a combo of mad style and incredible kindness when it comes to the Golden Globes. Like last year, when Gina offered her Golden Globes dress to a fan for their prom.
Well, we're coming around on the Golden Globes once again, and Gina attended the Miss Golden Globes event. Although she hasn't offered this dress up yet (if you're going to, HI GINA sign us up), she kept up with her high standards by looking totally amazing.
Somebody needs to take Gina Rodriguez's temperature, because she is ON FIRE. Like not literally she's probably fine we just really like this dress okay? Okay.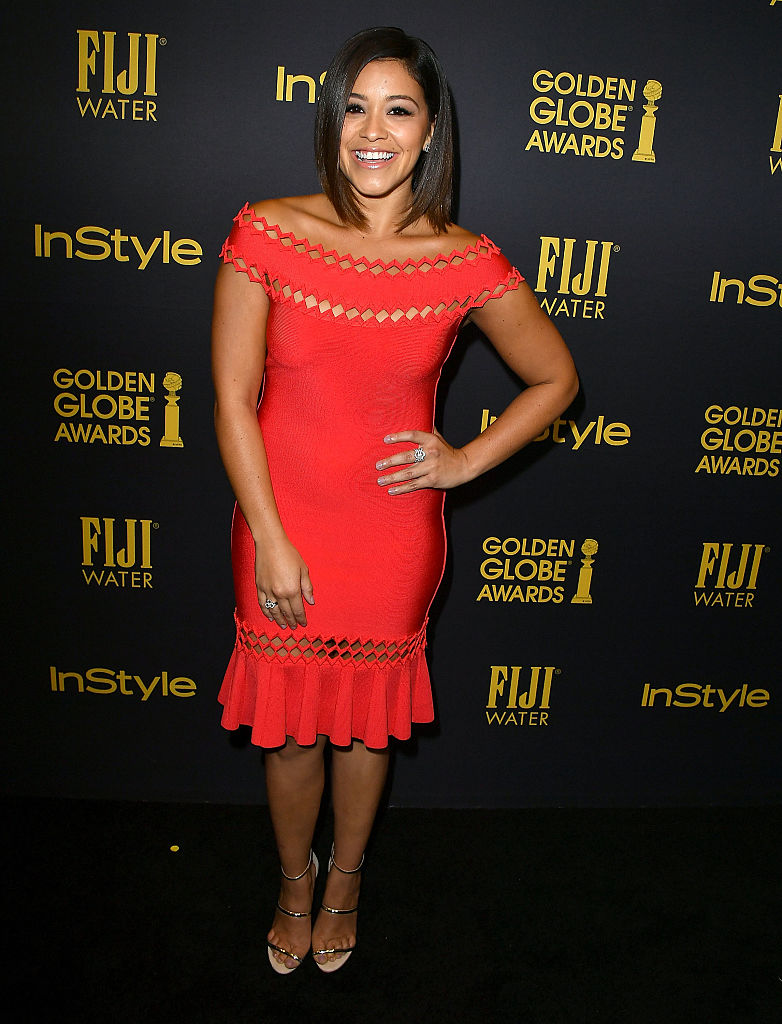 As always with these celeb lewks, our eyes were immediately drawn to her amazing heels. It looks like the bands are almost tortoiseshell, which is a totally unique, to die for accent we're looking to replicate ASAP.
And we're obviously obsessed with the double layer of cutouts on the top and bottom of the dress. It's such a fun, festive addition — it makes her look so lively, and adds some nice texture and dimension to an otherwise straightforward dress.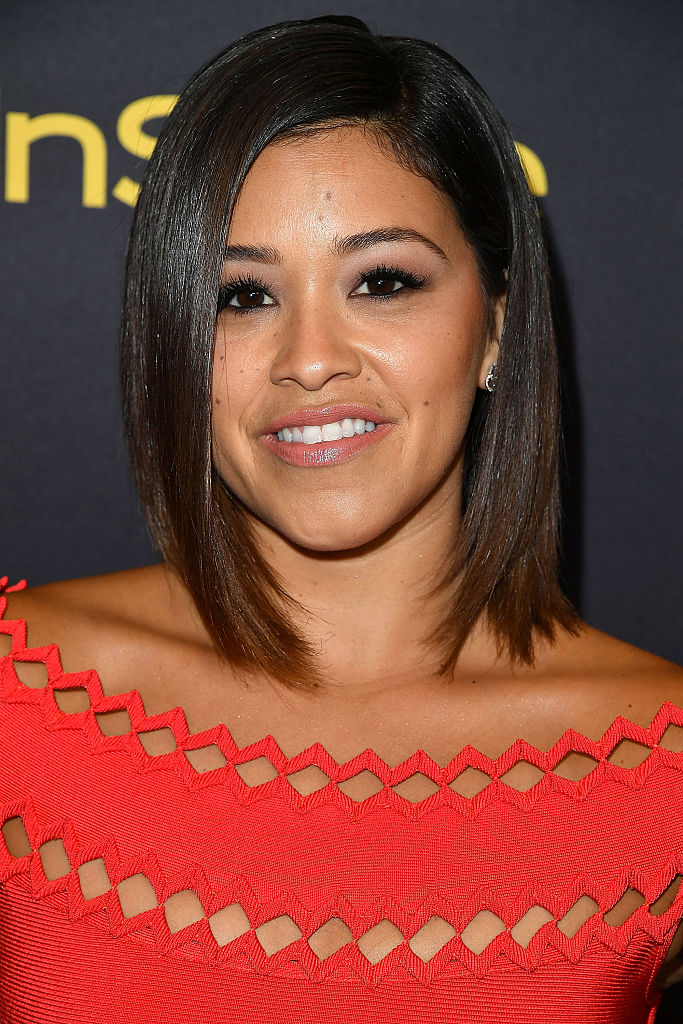 Bless you, Gina Rodriguez, for your perfect face and makeup and shiny, shiny hair and amazing dress sense and committing to wearing those beautiful, but clearly painful, shoes.