Gina Rodriguez is giving a fan her Golden Globes dress to wear to prom
Is there anyone on Earth sweeter than Gina Rodriguez? The Jane The Virgin star recently proved that she deserves awards not only for her acting talent, but for her seriously amazing personality and generosity. Why? Because Gina's gifting one of her stunning dresses to a teen fan so she can wear it to her prom.
It all started with a tweet. Mega fan Jessica Casanova tweeted Gina, "[S]o would love to wear your golden globes dress to prom."
Casanova probably wasn't expecting the celeb to answer her, but guess what? She totally did.
When Casanova tweeted back her location — Buffalo, NY — Gina double-checked to make sure Jessica knew exactly what dress she was talking about.
Gina was referring to the dress in which she WON A GOLDEN GLOBE. "This award is so much more than myself," she said, visibly moved, while accepting her award during the 72nd annual Golden Globes in 2015. "It represents a culture that wants to see themselves as heroes. My father used to tell me to say every morning: 'Today is going to be a great day. I can and I will.' Well, Dad. Today is a great day. I can and I did."
Her dress is *almost* as beautiful as her speech. It's a stunning black floor-length Badgley Mischka dress. You know, this one: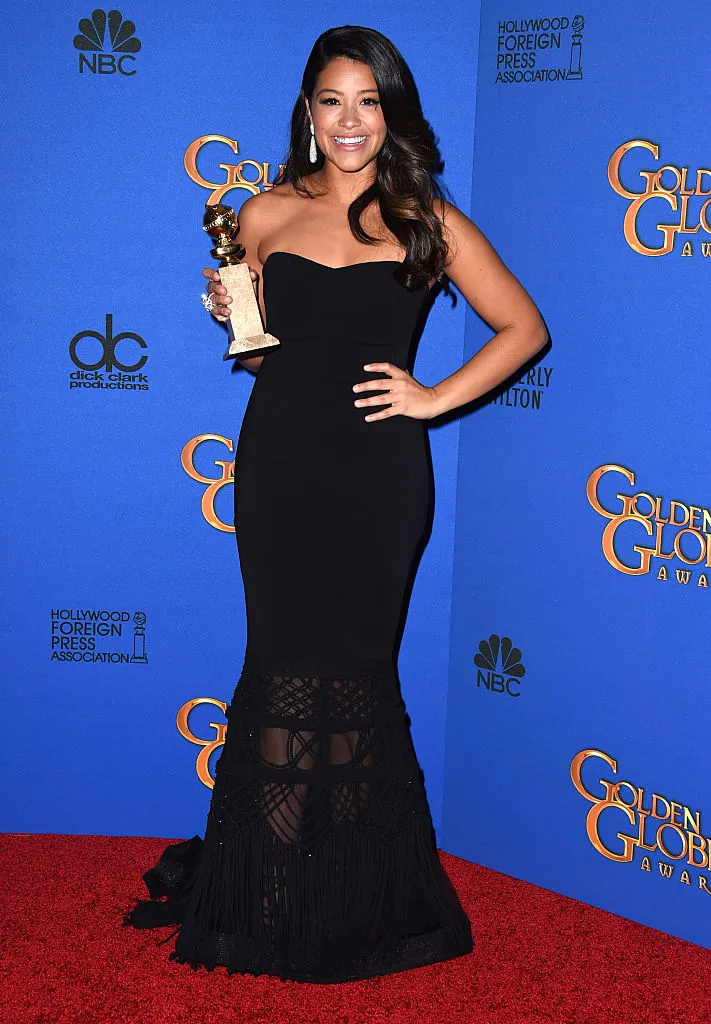 And of course Jessica knew which one she meant, because it's epically gorgeous. "It would be an honor to wear it, [it's] beautiful," she tweeted back, to which Gina made her decision:
Twitter: The place where you can casually get celeb dresses for prom. We can only hope Jessica walks around her prom saying, "Today is a great day. I can and did."
(Image via Getty Images/Maarten de Boer; Getty Images/Steve Granitz)