Gina Rodriguez looks like a gauzy garden in this flowy gown filled with florals
The recently re-coifed Gina Rodriguez absolutely stunned us at the Toronto International Film Festival premiere of her new film, Deepwater Horizon.
She went full-on romantic, whimsical bombshell.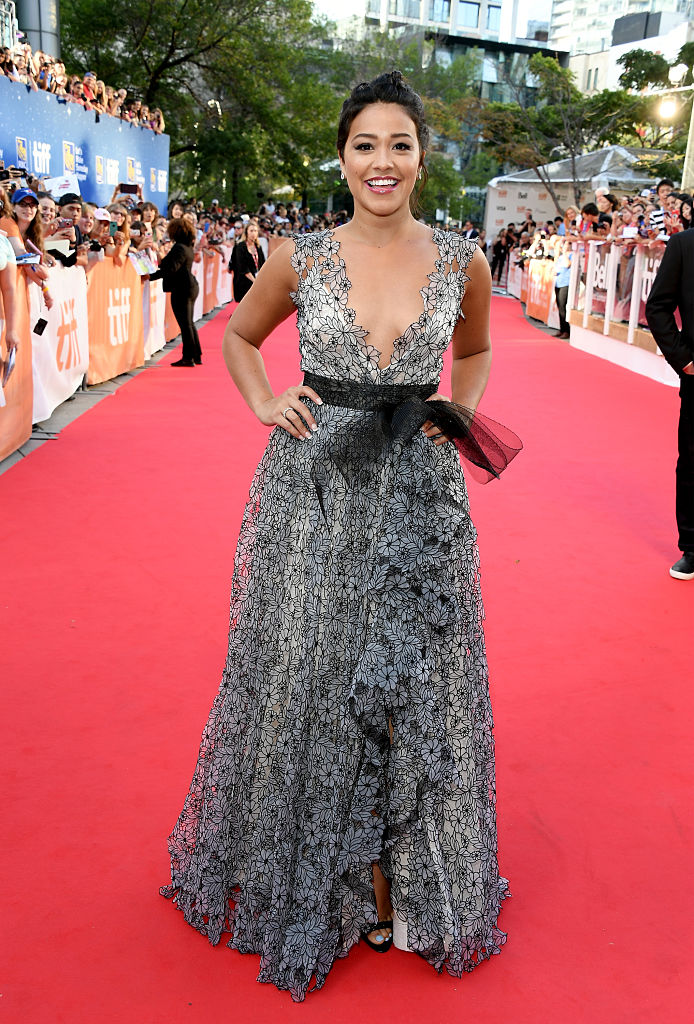 The dress, which is from the Badgley Mischka Spring 2016 Couture Collection, features a white gown with a laser-cut lace overlay.
And we're lii-ving for the delicate floral details of this print.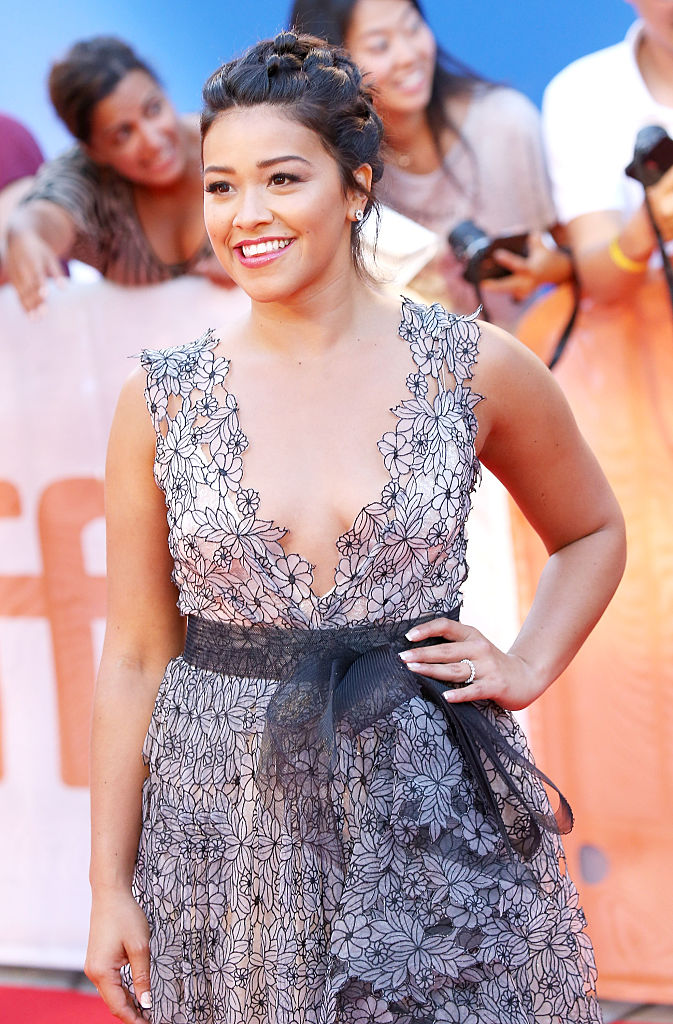 We smell a trend on the horizon, because this dress and its gauzy, crinoline black sash reminds us of the monochrome laser cut frock Natalie Portman wore to the Venice Film Festival recently.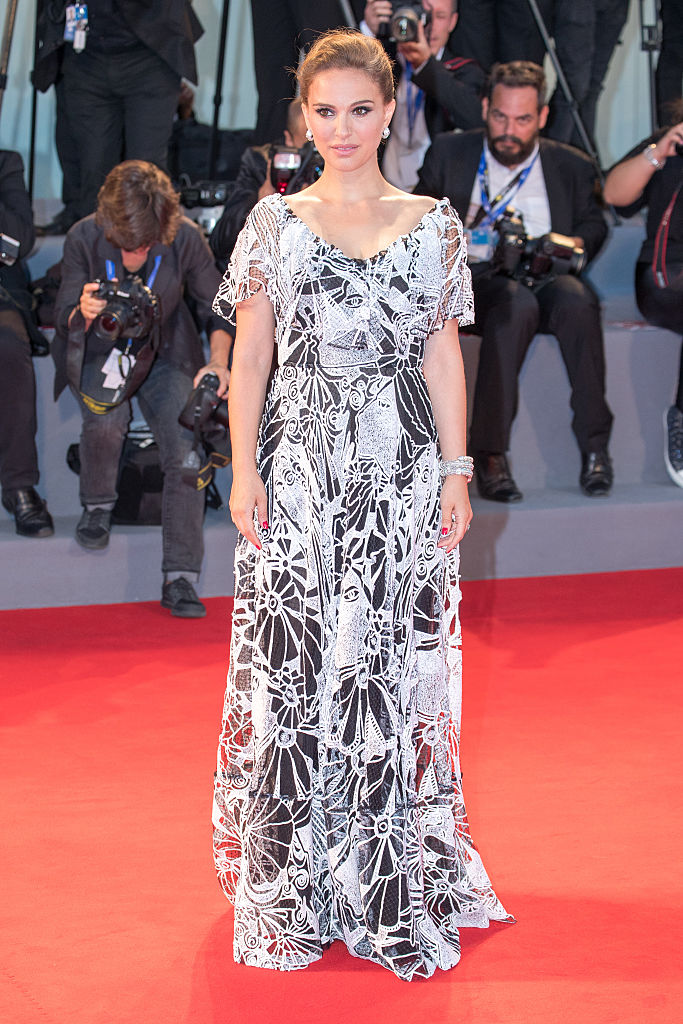 And both dresses totally give us garden fairy vibes!
Leave it to Gina to locate a trend, and totally nail it!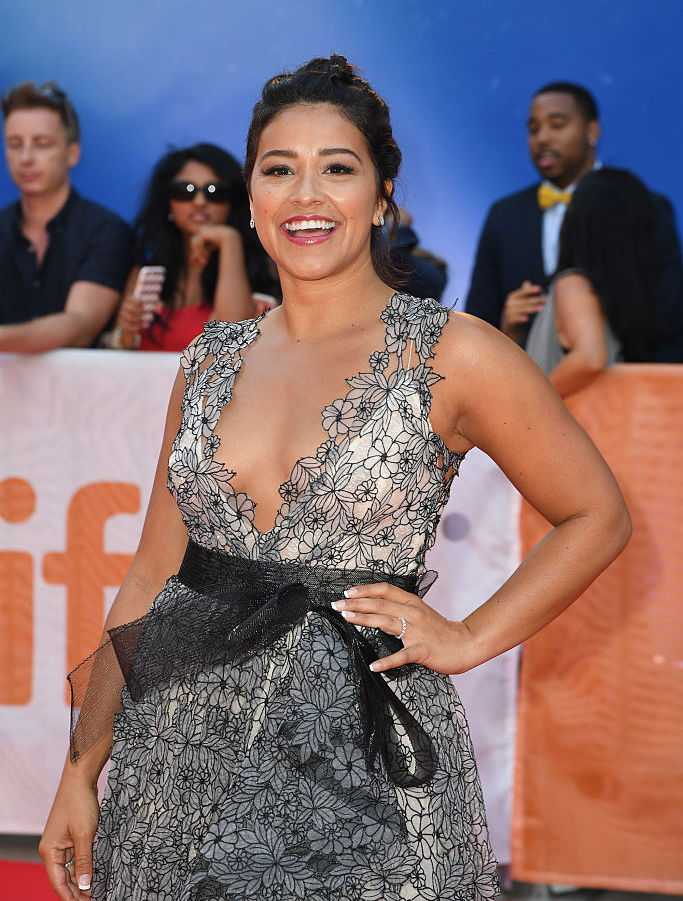 Gina's film, Deepwater Horizon, has been getting tons of festival buzz lately. It's the retelling of the 2010 BP Gulf Oil Spill that ravaged the Atlantic Ocean. This story about the largest man-made disaster in history stars Mark Wahlberg and Kate Hudson. As for Gina, she plays a worker on the oil rig who reaches out to Wahlberg for help.
And it looks totally terrifying:
https://www.youtube.com/watch?v=S-UPJyEHmM0?feature=oembed
Yikes! Though disaster movies always make us nervous beyond belief, we look forward to another passionate performance by Gina, and of course more red carpet slays at the premieres! Deepwater Horizon hits theaters September 30th.