Gina Rodriguez just posted a heartbreaking tribute to her dog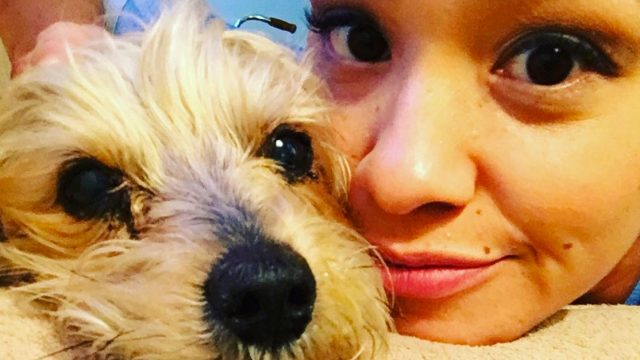 It's a sad day for Gina Rodriguez. The actress took to Instagram to post two heartbreaking pics of her late dog, Ted, whom she had to say goodbye to today. We can't imagine how she must be feeling right now; our eyes are welling up just reading her emotional captions.
First she posted a closeup selfie of her and Ted mugging the camera.
Then she posted an older pic of a younger, more smiley Ted. Look at that happy face!
Ted was up there in age—he was 14—but he still looked so sweet and full of life. It was definitely all in his eyes. If you follow Gina on Instagram, you definitely know the little guy—she posts adorable pictures of him all the time.
We're definitely going to miss seeing this snuggly face in our Instagram feed. It seemed like he loved nothing more than to curl up next to Gina and just be with her.
Remember when Ted celebrated his mom's Golden Globe win?
Such a cutie.
Losing a pet is so, so tough. Our little fur babies become part of our family for years, and losing them is so sad. Our hearts go out to Gina. We can't imagine what she must be feeling right now, and we hope she'll always remember Ted as that grinning young pup she shared today.