Gina Rodriguez is playing Carmen Sandiego, and where in the world can we see this?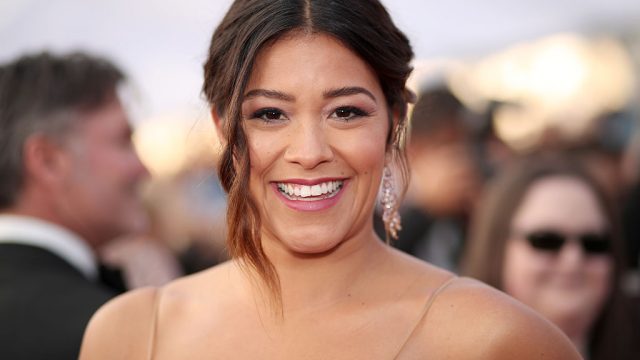 Where in the world is Carmen Sandiego? Netflix, apparently. Jane the Virgin star Gina Rodriguez will play Carmen Sandiego in a Netflix revival. Consequently, she's making our '90s nostalgia dreams come true. According to Tracking Board, the animated seriesis finally making its grand return. And we can barely control our excitement.
If you aren't familiar with the show, here's a quick recap.
Where in the World is Carmen Sandiego? was a children's television game show based on the Carmen Sandiego educational computer game. The show taught kids about geography. Furthermore, contestants (aka gumshoes), in addition to viewers at home, had to guess where in the world Carmen Sandiego was located. The guesses were based on various geographical clues. The show aired on PBS from 1991 to 1995. And after that, kids pretty much stopped caring about geography.
Just kidding. Sort of.
Well, Carmen Sandiego is finally coming back into our lives, thanks to Gina Rodriguez. And we truly can't think of a better person to play the beloved globetrotting thief.
Furthermore, the show joins an array of other Netflix reboots. These include Inspector Gadget, The Mr. Peabody & Sherman Show, Gilmore Girls, and One Day at a Time. Additionally, Netflix is also bringing back The Magic School Bus. Even better, Kate McKinnon will be the voice of Ms. Frizzle. 
Netflix clearly knows how to make us '90s kids happy.
We're super pumped for the Carmen Sandiego revival. But we have just one small request for Netflix. Please, please, please include the original theme song.
https://www.youtube.com/watch?v=s1EIUP8tvbE?feature=oembed
Please. And thank you.