Gina Rodriguez just celebrated her birthday through DANCE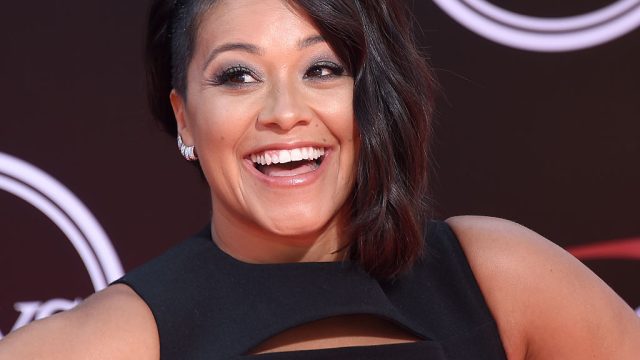 ICYMI, July 30 was National Dance Day. Yep, it takes place the last Saturday in July.And aside from us, no one could have been more excited than Gina Rodriguez.
Okay, it was a short, silly dance, but it was still a dance! And what's more, someone hit her up with some G-O-R-G-E-O-U-S birthday flowers.
Awww. Happy belated birthday to our girl, Gina Rodriguez!
So what is National Dance Day?!
Are we supposed to dance all day, like while going out, hanging with friends, and working?
And is it too late to participate?!
Never! Every day is National Dance Day to us! We don't need an excuse.
Sitting:
Standing:
In the privacy of our own home:
Or out in public:
National Dance Day was invented in 2010 by Nigel Lythgoe. You know, a co-mastermind (i.e., co-creator) of So You Think You Can Dance and co-president of the Dizzy Feet Foundation (DFF).
It aims to get Americans movin' and groovin'.
via GIPHY / Paramount Pictures
"This grassroots campaign encourages Americans to embrace dance as a fun and positive way to maintain good health and fight obesity," states DFF's website.
And, National Dance Day's actually a legit day. It received national recognition back on July 31, 2010, when Congresswoman Eleanor Holmes Norton (D-DC) announced it at a press conference in none other than Washington, D.C. She's renowned for being a fan of healthy lifestyles.
Dance events not only happen on July 30, but also a few days before and after (i.e., July 31). And if you don't find an event to join, you can always create your own, like a dance contest or Flash Mob. We're sure Gina Rodriguez, a super accomplished dancer, did!
The DL? Just because it's now July 31st, it's not too late to dance. Remember, it's never too late to dance.
So, do it for National Dance Day (or weekend — let's make it a weekend!), do it for Gina, do it for yourself.