Dreams come true: "Gilmore Girls" finally has an official Twitter account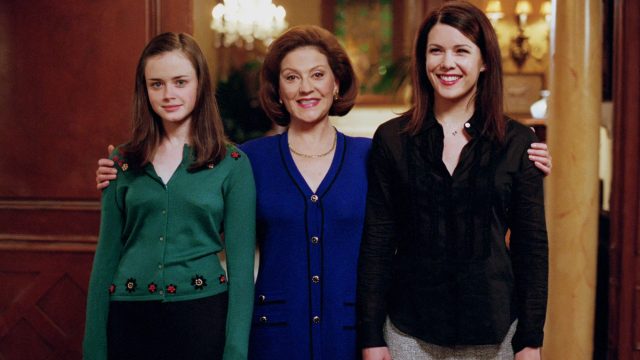 Let's take inventory of everything we have for Gilmore Girls: A Year in the Life. Do we have the whole town of Stars Hollow returning for the Netflix revival? Yes. Does the show have an official landing page on the Netflix streaming site? YES. Is there a release date for the show yet? NOPE, but we're patient people. How about an Instagram, so Lorelai and Rory can use some pretty filters? Yes. Now how about a verified Twitter?
Oh yes. That's here now, too.
If you've ever dreamt of being able to type 140 characters to your favorite mother and daughter duo, THE TIME IS NOW. THE OFFICIAL GILMORE GIRLS TWITTER ACCOUNT IS LIVE!!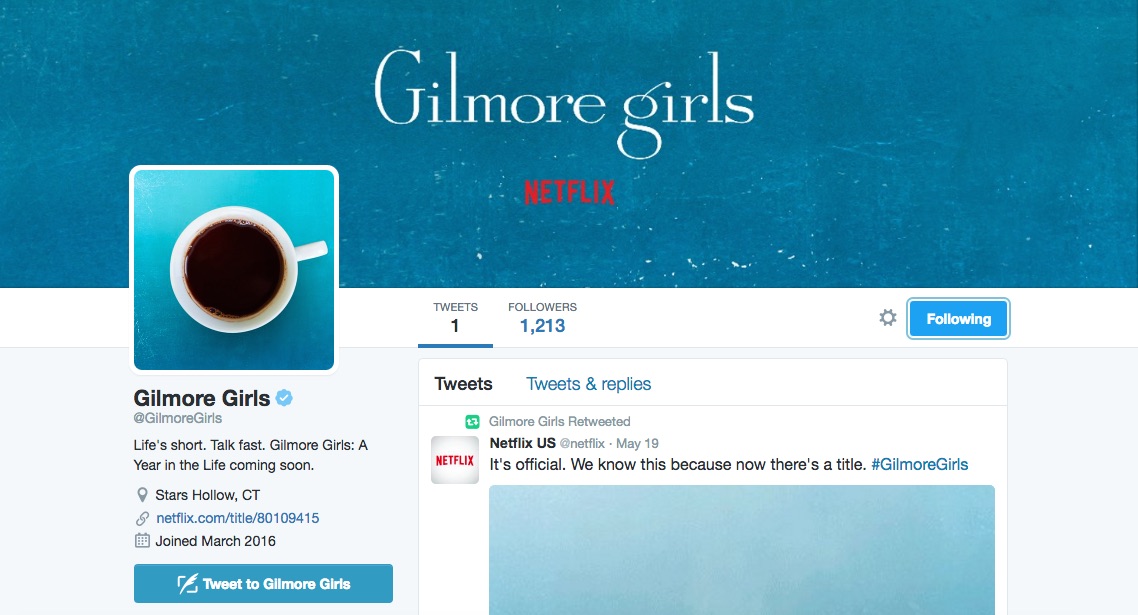 [wipes a single tear off my cheek] It's so beautiful. 
Has the account actually Tweeted anything yet? NOPE. All it's done is retweet Netflix, which announced the new title of the revival false
But if you create the Twitter, the Gilmores will tweet. You've gotta walk before you can run, you know. Or in this case you gotta walk before you start talking a mile a minute. Will Twitter's character count even be able to keep up?
With the newly created Instagram, and now this Twitter, it sure feels like Netflix is getting ready to release what we've been waiting for this whole time: the release date for the series. 
You can follow the Twitter HERE. Hope they're ready for about a billion @ messages, most of them utilizing these emojis: ❤️☕️?.