The first trailer for "Gilmore Girls: A Year in the Life" is here, and everything is beautiful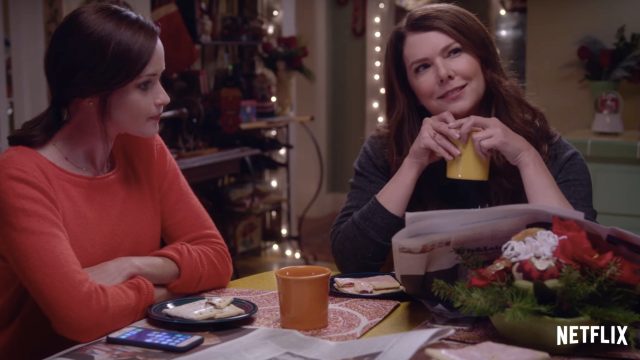 After what has felt like months, and years, and eons of waiting, we finally have some solid Gilmore Girls information. The revival, titled A Year in the Life, will drop on Netflix on November 25th (it's a Friday, clear your schedule) and if that's not enough Lorelai and Rory for you today, the first trailer has been released.
Are you sitting down? You should probably sit down. This is big and important and amazing, so make sure you're comfortable. After it's done, you're probably just going to launch right back into another Gilmore Girls binge on Netflix. As you should.
The trailer starts off with showing us around the town we know and love, Stars Hollow. And as you know, once a Gilmore, always a Gilmore.
Then, we're treated to the big, important question on Lorelai's mind: Would Amy Schumer like her IRL?
https://www.youtube.com/watch?v=fTnU5MG5Edw?feature=oembed
And in case you're wondering, Amy Schumer has actually already responded to this name check, and it looks like the answer is YES, Amy and Lorelai would be good friends IRL, water sports aside (Let's start daydreaming that this is going to be A Year in the Life Season 2, because we are here for that).
https://twitter.com/udfredirect/status/758371830205911041
So there we have it. Gilmore Girls is coming. This is not a dream.
START UP THE COUNTDOWN CLOCK. Only 121 days until A Year in the Life!!