Sutton Foster reveals which new "Gilmore Girls" scene made her burst into tears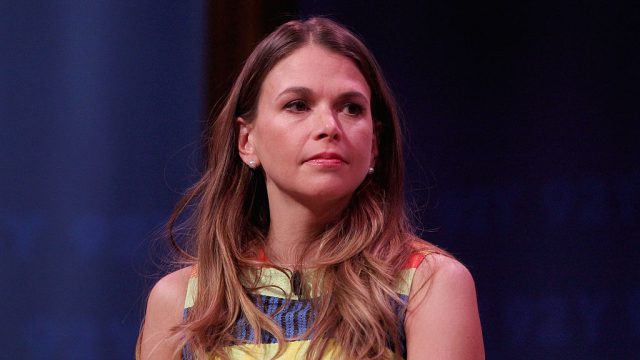 We already know that when we finally get the chance to watch Netflix's revival of Gilmore Girls that we'll be crying all the nostalgia tears. But for Sutton Foster, who has her own new role in the series, the waterworks have already started. The actress told Entertainment Weekly all about what it was like to step onto that iconic set and how, after she filmed her first scene, she couldn't stop crying.
"The first time I walked on the Gilmore Girls set…was crazy," she said. "I'm like a big super nerd . . . it's just a magical little place."
You can say that again. For many of us, it feels like we also grew up in Stars Hollow, so knowing the town has come back to life sometimes seems too good to be true. Like Sutton Foster, we wouldn't be able to handle it, especially if we were there with Lauren Graham, who plays Lorelai Gilmore on the show.
"Lauren Graham, she's awesome, and she's one of my favorite actresses," Sutton continued. "We got to do a scene together on the show. It was surreal. I was really nervous. And when it was over, when we got it, I just sort of burst into tears."
Lauren is unsurprisingly the most supportive co-star, tweeting out a message of love after Sutton's interview hit the web:
If they have this much chemistry online, then we can't wait to see what they bring to the show, and the new memories they'll create in our fangirl hearts.