Rory STILL cannot find her underwear in this latest "Gilmore Girls" image
It appears as if someone is moving back to Stars Hollow, and we couldn't be happier for them — except, while they excel at just about everything in life, moving is none one of them. When Gilmore Girls: A Year in the Life picks back up, Rory will have just returned home, and from what's been teased, she's not exactly the *most* organized mover. I know, our Rory Gilmore doesn't know how to properly label boxes?? Consequently, Rory cannot find her underwear.
This is a big Gilmore issue right now.
The latest image from the Gilmore Girls Instagram shows us that while Rory's boxes might be back in her old childhood room, her underwear could literally be anywhere right now.
It appears as if this is going to be a running joke through at least the first episode of the revival, "Winter." During the full-length trailer for the show, Rory laments to Jess that she doesn't have any underwear.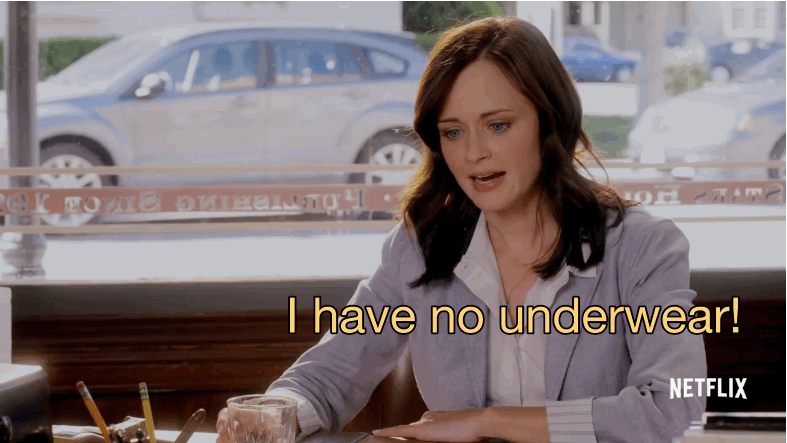 And exactly why is that? As revealed in a clip at Entertainment Weekly's Pop Fest last month, Rory has just vacated her apartment in New York City (because she's busy traveling the world and has spent no time living in New York City). Not knowing exactly where to go next, she decides to move home and packs all her stuff up in boxes…and doesn't properly label them. Her underwear could be in Stars Hollow, it could be in NYC, it could be somewhere else completely.
Well, hopefully Rory finds a nice, clean pair to wear before Spring, Summer, and Fall.