This is roughly how much money Rory spent flying back and forth to London during "Gilmore Girls: A Year in the Life"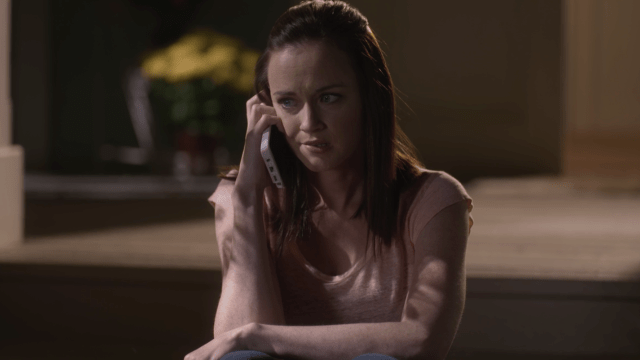 There are many things to love about Gilmore Girls: A Year in the Life. There are so many things to love, if we were to list them out right now we might as well just go ahead and re-binge all four episodes! However, with that being said, there was one thing that we didn't really love — okay, love is the wrong word. Let's say, we were slightly confused by it: How the HECK did Rory pay for all those transatlantic flights?
Admit it. That's bothering you too.
When we meet Rory Gilmore in the future, she is a writer (dreams come true!) but she's in a current writer situation that many of us have faced before in our writer lives: freelancing. There's nothing bad with freelancing — and in truth, I did it myself for almost three years. If you've freelanced before, you know that while the pay is often times very good, it is also very sporadic. If you're a freelancer, half your time is spent writing, and the other half is spent politely begging asking people to pay you for your work. It's fun!
We learn that Rory has written for places like The New Yorker, and The Atlantic, and Slate, and those are all very good, cool places to write for! But as she confesses during the first episode, "Winter," she's got some "irons in the fire" but nothing lined up right now. That means, no steady income. The book proposal with Naomi Shropshire is coming along nicely, but she's only doing it on spec, and spec = no $$$.
SO HOW IS RORY FLYING BACK AND FORTH TO LONDON AT THE DROP OF A DIME? Flights are EXPENSIVE.
As soon as the first ~new~ episode of Gilmore Girls, "Winter," opens, Rory's just gotten off a flight from London (she gives Lorelai a Princess Charlotte spoon, remember??). She's only in Stars Hollow for the night, and then she leaves, again (never specified if it's to head to Europe or not). There's a little time jump, because next thing you know they're at Friday Night Dinner and Rory is showing up, not with Lorleai. Then Rory is in Europe with Logan (oy). Then she's back home. In one episode alone, it appears as if Rory has flown five times!
For funsies, let's just look at the prices of some flights, shall we? Living in Stars Hollow, Rory is probably flying in and out of Hartford International Airport, and she was probably flying around this December-ish time, so those are the flights I searched. Spoiler alert, there are no direct flights from Hartford to Heathrow in London, so these flights are not only expensive, but also long!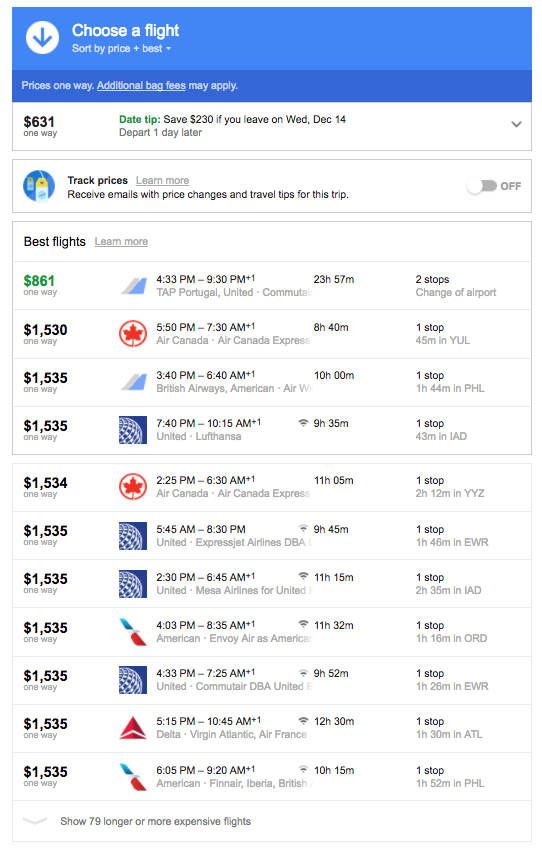 OMG. And Rory bought FIVE of them.
We see her jetting back and forth across the globe in "Spring," too. At the beginning of the episode, she gets on a flight. Then she comes back home. Then Naomi dissolves their working agreement, so okay, Rory only takes one roundtrip flight. BUT STILL. Here's what flights on the first day of Spring for 2017 look like (since idk when Rory actually flew across the Atlantic Ocean). These are still just one way fights: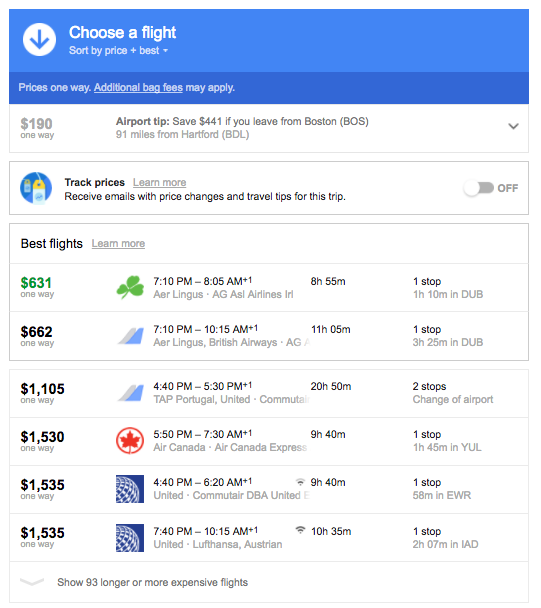 Now let's add this up. Let's not go with the cheapest fight, nor the more expensive — let's pick the middle, $1,535. Times that by SEVEN. How much does it cost to buy seven different one-way flights?
$10,745
This is still not including all the flights we didn't see her take. Who KNOWS how long she's been flying back and forth (cough*to have an affair with Logan*cough).
The internet is wondering how Rory afforded all these flights, too, and many suggest that it was actually Naomi who was paying for them…or even Logan. But let's not forget about the time Rory was like, "I think I'll get on a flight tomorrow."

This happened after she was done with Naomi, and more than likely Logan was not footing the bill for this spur of the moment trip.
Do you know how much it costs to get on a flight tomorrow? This is how much I'd pay if I suddenly decided I needed to go to London tomorrow:
Rory mentions multiple times throughout all four episodes that she is broke. BROKE. Broke 30-somethings DO NOT take upwards of HALF A DOZEN flights to London. Correction, broke 30-something freelance writers do not take half a dozen flights to London. So either Rory has been really good with her spending and saving accounts, or she's got airline miles she's not telling anyone about, or she just knows exactly where to find the cheap international flights.
Girl, tell us your secrets.