To the surprise of no one, "Gilmore Girls: A Year in the Life" is getting great reviews
If you're trying to figure out what might save The Year of 2016 (lol, if anything can even save it at this point), we've just received some good news, because it looks like the cavalry is arriving at the 11th hour – or better yet, the Gilmore Girls cavalry is arriving. In one short week, A Year in the Life will hit Netflix, and while you might THINK this is what's going to save 2016, it turns out it actually IS what will save 2016. Gilmore Girls is getting stellar reviews, you guys.
A few lucky TV and Gilmore Girls enthusiasts out there have already seen one (or all) of the Year in the Life episodes, and today's the day when their reviews hit the internet. Don't worry, there will be no spoilers ahead, just lots and lots of FEELS, because so far, everyone LOVES A Year in the Life.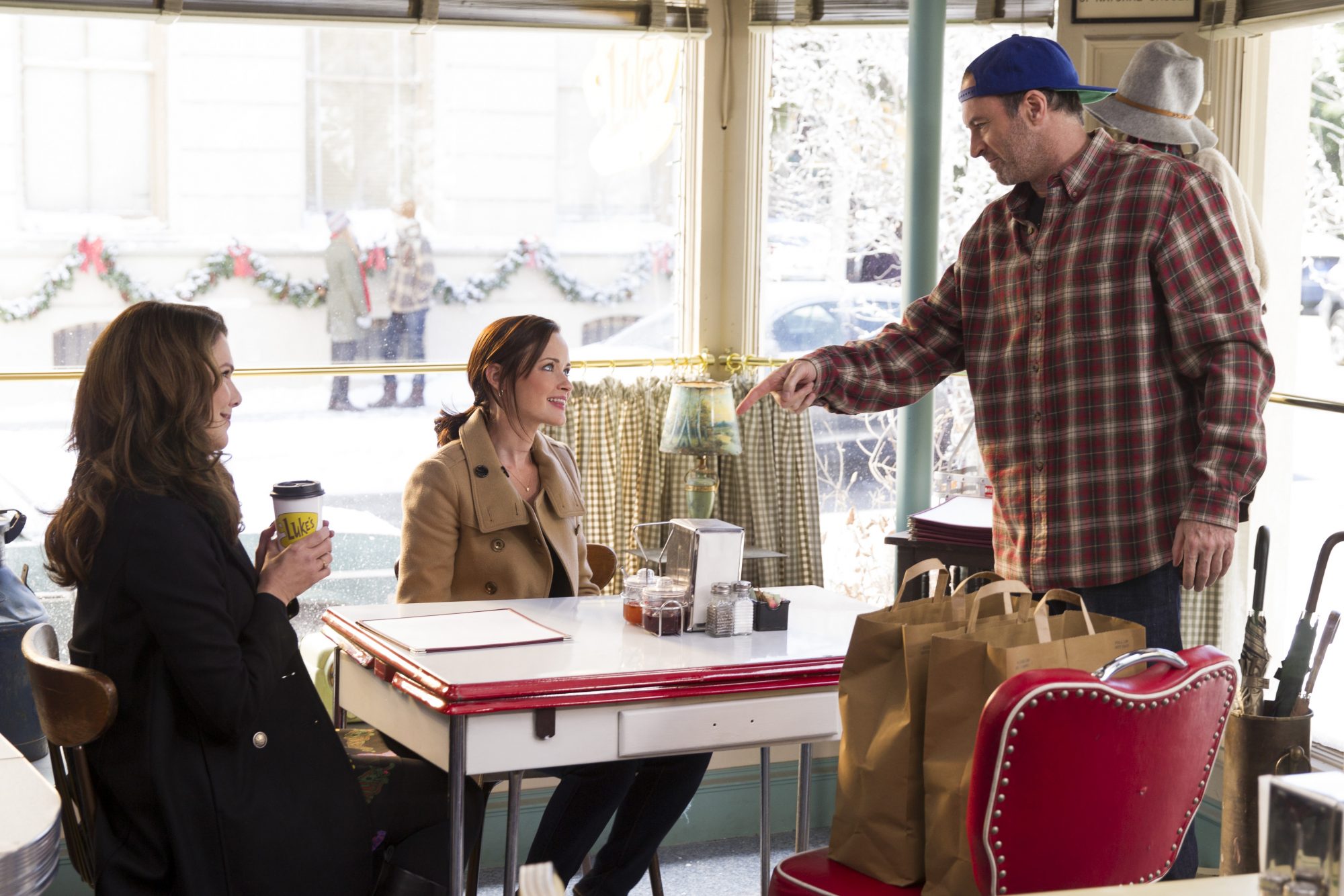 Because, duh. Here are some of the best highlights:
"Series creator Amy Sherman-Palladino and executive producer Daniel Palladino have given this grateful, longtime fan the satisfying conclusion he's been waiting nearly a decade for. Holy hell, does it ever deliver." —TV Line
"Gilmore Girls: A Year in the Life has come along at just the right time. It's comforting and familiar, with enough resolution to satisfy and enough open-ended questions to make revisiting Stars Hollow absolutely necessary, sooner rather than later." — E! News
"Listening to the rhythm, lilt, and inspired language of [Lorelai and Rory's] dialogue is music to the ears — and in one hilarious passage, expresses in the form of an actual musical. It provides a welcome dose of hilarious and humane escapism that satisfies like a nostalgia trip even while subverting it. It tells a story about grief and change, rootlessness and restlessness. The show is basically a reboot about the struggle of rebooting." — Entertainment Weekly
"Breathe a sigh of relief: The Gilmore Girls we knew and loved is back, and at its best, it's the equivalent of a platter of powdered donuts and extra-crispy french fries. Maybe it's a little too much at times — and rapid consumption of the four 90-minute episodes Netflix commissioned is not advised — but when it relies on the notable strengths of its core ensemble, it is television at its most warm and reassuring." — Variety
"There was a specific time for Gilmore Girls to be as special as it was, and that time is as gone as the network on which all the [original] seasons aired, but A Year in the Life manages to connect its complicated present to that wonderful past often enough to be worth the visit." — Uproxx
"The internal comfort level of Gilmore Girls has always stemmed from the understanding these characters have that they speak a language born of shared history and shared experience, a family language. And because viewers both recognize the uniqueness of the cadences and rhetorical devices, we're part of the family as well. The specificity was lost in the zombie season [Season 7] and it's back now and with it the warm fuzzies and occasional tears." — The Hollywood Reporter