There's a GREAT rumor that "Gilmore Girls" has been renewed for a second season — but not so fast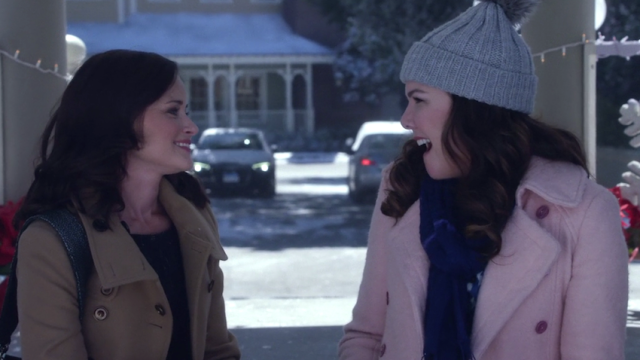 The creators and actors of Gilmore Girls have been coy about whether or not there will be any more seasons after the revival. Yet, if a Latin American website dedicated to Netflix is to be believed, there may be another season of Gilmore Girls(!!). However, before you get too excited, we're here to say that this rumor already looks like it may not be true.
Creator of Gilmore Girls, Amy Sherman-Palladino, spoke after the Netflix revival premiered about the possibility of more seasons. While she didn't rule out the possibility that there could be more seasons after Gilmore Girls: A Year in the Life, she notably did not commit to anything. But with the cliffhanger of an ending leaving Gilmore Girls fans wanting more, the series seemed poised to continue.
So when Movie Pilot reported that an unofficial Netflix site in Latin America — Mundo Netflix (Netflix World) — could have leaked that there will be more seasons of Gilmore Girls, the internet understandably got excited.
Movie Pilot noted that Mundo Netflix has Gilmore Girls on a list of renewed shows, with other Netflix original series like Fuller House and Grace & Frankie. They also noted that the site has been successful in reporting what Netflix will do.
So, we should be pretty pumped about this rumor, right??
Eh, not so much. We scoured Mundo Netflix for the page of renewed Netflix shows that Movie Pilot references. The only thing we could find was an article (which we translated into English) entitled "List of renewed and canceled series of NETFLIX 2016-2017″ from June 24th, 2016.
This article did have Gilmore Girls listed, but considering it was published before the revival premiered — even before the revival date was announced! — it seems that this list was just reporting what was to premiere on Netflix in 2016 and 2017 and not necessarily what was renewed ?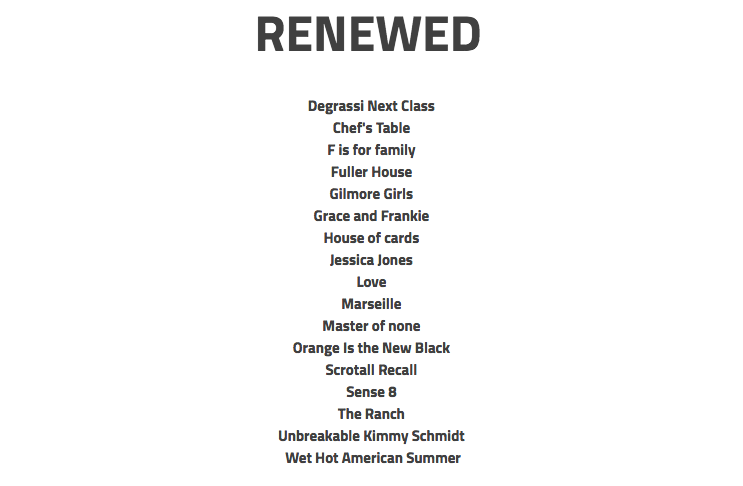 Perhaps Movie Pilot was referencing another list, but we couldn't find it. So until Netflix or Sherman-Palladino officially announces more seasons, it's best to keep your expectations in check and not believe that we're definitely getting more of Lorelai and Rory. After all, it took nine years to get the Gilmore Girls revival in the first place.