Here's what Paul has to say about his *forgettable* role on "Gilmore Girls"
We thought that she might end up with Jess, Logan, or even Dean, but we never expected Rory to be dating Paul in Gilmore Girls: A Year in the Life. Even though he didn't show up on screen much, actor Jack Carpenter spoke to The Hollywood Reporter about his small, but important role in the Gilmore Girls revival. And he's fully aware that you were right there with Lorelai when you asked, "Who's Paul?" while bingeing A Year in the Life on Netflix since he called Paul "a very forgettable character."
Gilmore Girls: A Year in the Life spoilers follow.
Paul's backstory — how he started dating Rory, why he keeps dating Rory — is just as mysterious  to Carpenter as it is to us. As he told THR:
"Yeah, no, I don't really know much about Paul either. I tried to just create a backstory for myself. He is a bit of device, you know, to further this storyline, but no, I didn't really know too much about him at all."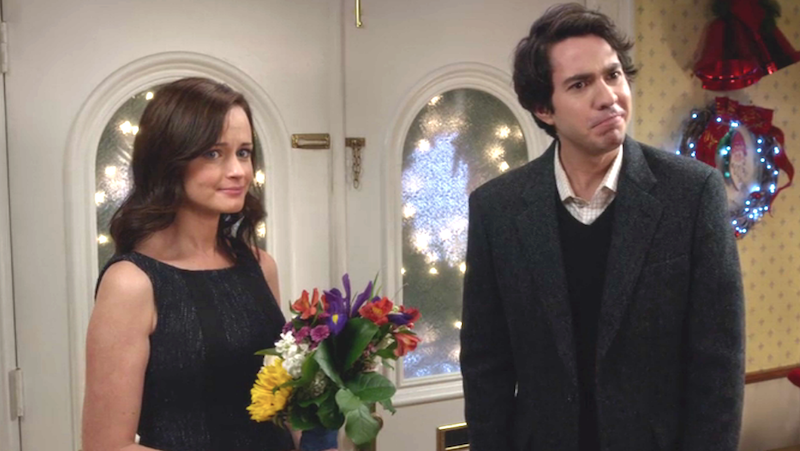 Phew, we're glad Carpenter knows that his character was a funny plot device and not a full-fledged character. He continued:
"The way I kind of approached it is Paul is this nice guy who cares about Rory and is perhaps trying to force something that's simply not there. He's going to make someone happy, but it's definitely not going to be Rory."
Yeah, yeah — we never thought Paul was a long-term thing for Rory since she legitimately kept FORGETTING HE WAS EVEN THERE in the first episode of the revival, "Winter." Yet, does that forgive how she treated Paul? Making no effort to see him and cheating on him with Logan and a Wookiee??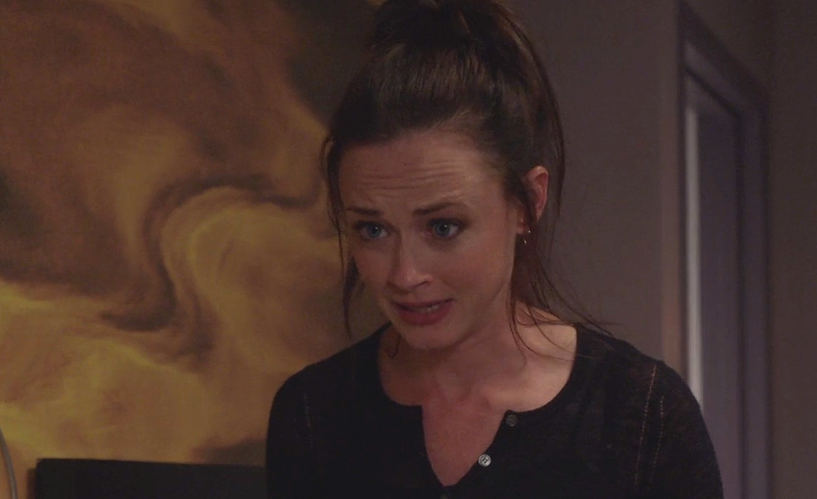 Well, Carpenter makes the very good point that although Rory was cruel to Paul, creators Amy Sherman-Palladino and Daniel Palladino did totally throw fans off by introducing him.
"I personally think what Amy and Dan did was fantastic. It was a complete mislead for the audience. They see Rory with a boyfriend who they didn't want to see her with. It's like, who is this guy? And then, literally, who is this guy? And then there's such a big payoff when you get to see Logan for the first time."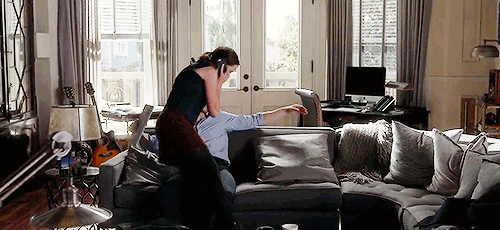 And even though Carpenter hasn't had the opportunity to watch the revival yet (he's in Australia on vacation), he doesn't think that people should be too hard on Rory for how she treats her boyfriend.
"It's been, what? Ten years since Gilmore Girls ended? So we're seeing a new chapter in Rory's life and this is where she's at currently, but that doesn't define her. She's going to change and grow."
So, kind of like Paul for most of A Year in the Life, Carpenter seems comfortable with his role in Rory Gilmore's life.
Oh, and don't worry, Carpenter doesn't think his character is the dad of Rory's baby either saying, "I guess I would doubt it, but I have no idea."
Welp, considering how forgettable Paul was to Rory, we doubt it too. But at least Gilmore Girls fans will always remember Paul even if the Gilmore women don't.