Paris and Doyle from "Gilmore Girls" just reunited IRL, and we're trying to process that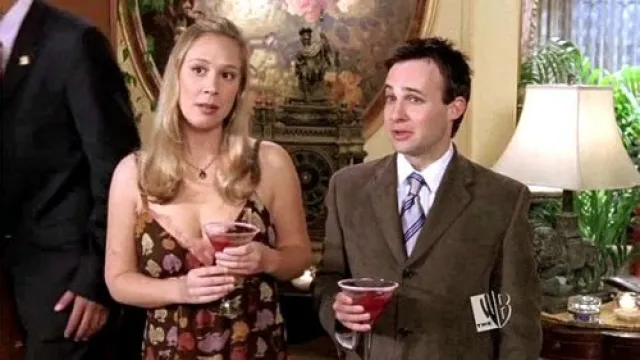 When Netflix announced last year that they would be bringing back Gilmore Girls, aka Gilmore Girls: Seasons, the Internet collectively freaked out. Once we processed that information and took a breath, we tried to calm down a bit. After all, sometimes revivals aren't all that great. What if they don't bring back the original cast, or dash our hopes and dreams for our Stars Hollow fam?
That doesn't seem to be happening though. So far, we know there will be a time jump, and that the new storylines will take place in present day, roughly about 8 years after the series ended. We also know that most of the cast will be reprising their characters, including Liza Weil and Danny Strong, aka Paris and Doyle, who just posted this adorable photo on Instagram.
Just look at it. Feel your heart swell with happiness. Don't deny yourself of that wonderful feeling.
This is so cute we just can't even. Danny Strong posted the photo along with the caption "We're back! #GilmoreGirlsReunion #Netflix #DoyleNParis @liza_weil."
Of course, we still don't know what this means for them in . We are crossing our fingers that the Netflix reboot doesn't trick us by showing them as divorced or broken up in present-day — that would really suck. We're all for #DoyleNParis! Besides, we have plenty of energy all tied up wondering who Rory ended up with. It turns out all three of the loves of her live are coming back for the revival as well.